Many businesses were completely unprepared for the devastating effect of the coronavirus pandemic. Companies that still use traditional or inefficient methods to operate are currently struggling to stay afloat. Some have ceased to exist. Others, on the other hand, i.e., those that have embraced modern technology and work practices, have managed to contiue thriving. For employees who have the right technology and know how to use it, working remotely is often viable option.
Organizations that have shifted towards working remotely have found that they can still compete in the marketplace effectively. Many companies took their businesses online, but they clearly lacked digital infrastructure and knowhow. The ones that had the right technology and tools have performed brilliantly in the market. How so?
Here's a bright side to the COVID-19 situation that has helped businesses achieve the impossible:
Increased Use of Remote-friendly Tools
If you are working remotely for the very first time, make sure you learn how to use and adapt these tools in your routine. Organizations that have become technology-friendly are saving a lot of time and effort, which means that they can focus more on boosting sales and profits. No one relies on audio calls in this current pandemic. Human interaction is necessary.
You need remote work tools for the operations of your business, such as a task management tool, a virtual communication tool, an employee time tracker app, and a project management tool.
Managers Stopped Micromanaging
None of us is happy with how COVID-19 has changed our lives. We have had to learn to adapt both personally and professionally. Several businesses have encouraged their employees by providing  a positive and flexible environment to work in. As all the cinemas, theaters, public parks, beaches, and shopping malls are shut, our options have become a fraction of what they used to be.
Some individuals who have been trying to adapt to remote working for the first time may find the whole ordeal stressful and overwhelming. Not everybody is comfortable working from home for a variety of reasons. Some don't have the space while others may feel that the decision was forced on them.
The situation will get even worse if managers or supervisors keep watching their team members' every move and pointing out their mistakes. Don't micromanage. Instead, let people find their way in their new work environment. Try taking several touchpoints with the help of virtual communication tools with the entire team.
The pandemic is in itself very stressful. Don't add to it. Instead, show your employees how much you appreciate them. Feeling valued and appreciated is a great motivator, which is good for productivity.
Organizations Enhanced Their Communication Process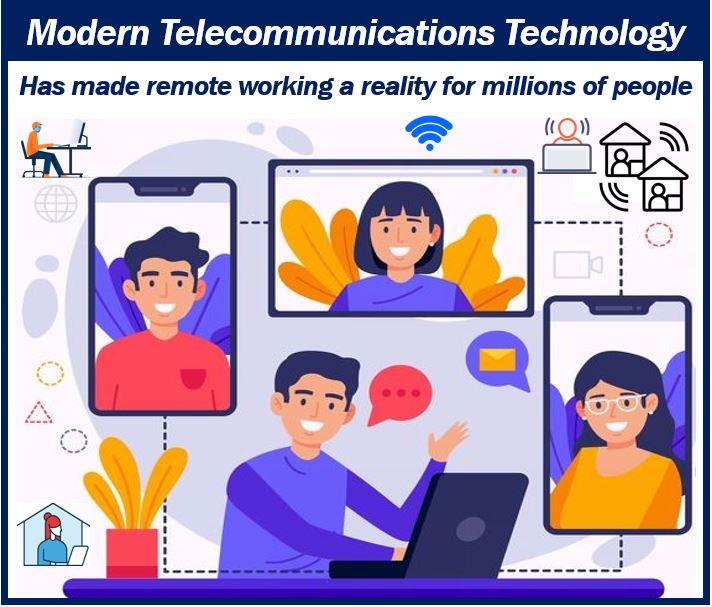 Working remotely from home doesn't mean that you'll cut all the ties to your team members and resort to minimal calling.
In a remote environment, communication needs to be a top priority. In fact, in many aspects, it is more important than when you are all physically in the same place. Nothing works on assumption; every message should be crystal-clear. Clarity is only possible if you are all constantly in touch with one another. Don't be hesitant to put forward questions. The more you interact, the better you will all operate as an efficient team.
The coronavirus pandemic and lockdowns have significantly changed the way most of us live. A new phenomenon – isolation – means that millions of individuals face the prospect of long-term lonliness. Take time to reach out to colleagues, friends, and family members. Remain up-to-date with office gossip remotely. Staying in touch helps motivation and reduces damaging levels of anxiety and stress.
Wrapping up
So what do you think? Can the current pandemic be any good for your business in some form or other? Hopefully, after reading this article, you will be in a better position to make the most of your new situation.
---
Interesting related article: "What is Teleworking?"