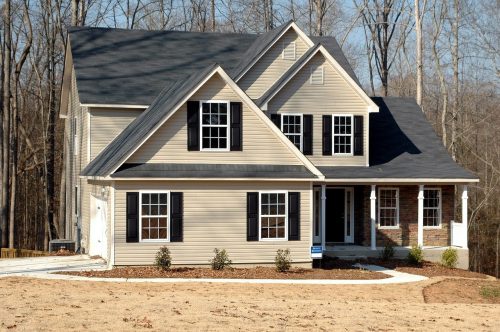 Whether you plan to sell your home soon or make it a more enjoyable place to live, a few upgrades often make a huge difference. Home improvements can create a more entertaining space and increase your home's value. Replacing your floors will create an impact, painting rooms is a great way to add flair, and upgrading the HVAC system will make the home more comfortable year-round. Introducing style to outdoor areas is another way to upgrade, and it doesn't cost a fortune. 
Replace the Central A/C 
Properly installed air conditioning systems can last up to 15 years with proper maintenance. However, a unit that is more than 14 years old may be more inefficient than you realize. Your home might be as cool as it might be, and end-of-life equipment could result in poor indoor air quality.  
Installing a modern, high-efficiency unit can be complex and requires highly trained technicians. A reputable HVAC company will ensure you get the right size unit for your home and technicians to install it correctly. You'll be glad you had their help installing your air conditioner once you begin using it. 
Professionals ensure your unit works efficiently, which helps lower your energy bills. They will advise you of any available rebates or energy tax credits. An expertly installed unit is also an excellent investment because it increases your home's value.
Consider New Flooring 
According to Architectural Digest, wood flooring is an exceptional upgrade. The ROI can be as much as 342%.  
New flooring can solve some design problems, such as creating a continuous line of sight between rooms that currently look disconnected. Modern floor choices will also give your rooms an elevated look. 
Whether you add natural wood or use a high-quality synthetic wood-look product, flooring can be an ideal DIY project. The essential thing is to read the manufacturer's instructions and follow directions.  
Color Your World 
Painting interior walls is an excellent and affordable way to give rooms a facelift. Changing your color palette can alter the mood dramatically.  
Playing it safe with neutrals or natural colors is fine, but having some fun with color is OK, too. Try some bold shades and consider a bright color for an accent wall. Your home will have a fresh, new feeling, and you can shake up the decorating theme.  
Spruce Up Outdoor Spaces 
Your home's backyard or patio may be more valuable than you think. Enhanced decks and patios can become entertainment centers and are worth the investment. Bob Vila estimates that you could recoup up to 63% of your investment in a composite deck.  
The most popular decks are cedar and redwood, prized for their beauty and can provide a slightly higher 66% ROI. If you already have a deck, refinish it for a clean look. Introduce comfortable seating and a grill; you have the ideal dining area for gatherings. If you want your backyard to stand out, you may need an outdoor grill island kit or a fire pit. It will give you a complete outdoor kitchen experience, perfect for hosting barbecues and parties. It is an excellent way to upgrade your outdoor space and increase its value.
Landscaping also adds instant beauty and can increase home value by as much as 12%. You don't have to landscape large areas. Adding flowers and plants to a carefully designed patio area can make all the difference. Introduce colorful outdoor furniture and an umbrella for whimsy.
Dozens of upgrades can take your home to the next level, and many are quite affordable. For example, painting interior walls can change the mood, and upgrading flooring elevates decor. Give your backyard a makeover by adding a pool from the best pool companies in Dayton Ohio or improving the deck or patio. Replacing your central air conditioning system creates a more comfortable, energy-efficient home.
---
Interesting Related Article: "Don't Make These 5 Home Renovation Mistakes"