Technological advancements are continuing to revolutionise the gaming world at breakneck speed. Cloud gaming is just one of the latest developments to emerge and take the industry by storm in recent years. Continue reading to find out what it is and how it is forecasted to impact browser-based gaming.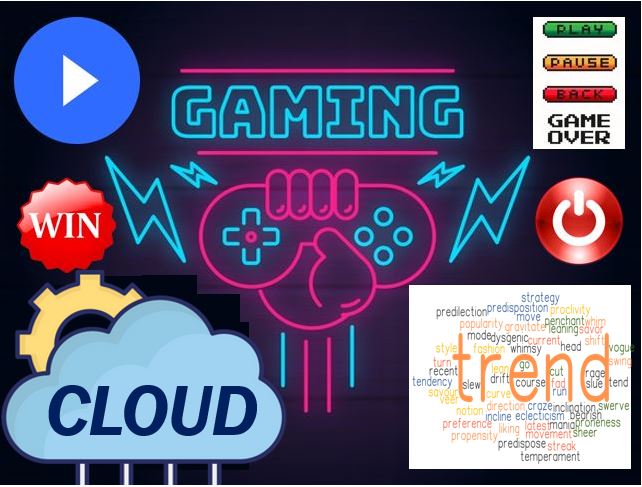 Browser-Based Gaming
When most people think of browser-based gaming, their minds will likely wander to Zynga's Farmville. Mini-games like Stick Cricket are also another popular use. Online casinos are also one of the main examples of browser-based gaming, where millions of gamers visit to make the most of very popular online slots, roulette, and poker.
In general, browser-based gaming has migrated very well to smartphones, with many companies adapting their products into app formats. Cloud gaming only looks to further support this transition. However, it may also make browser-based gaming more common.
What is cloud gaming?
Cloud gaming, or gaming on demand, is the name given to video games run on remote online servers and streamed directly to the user's device as opposed to purchasing or installing games on a PC or console.
Games are stored remotely on provider hardware and streamed as a video to a player's device through specialised client software. Players must, however, maintain a strong internet connection in order to continue playing. It has been compared to video streaming platforms but there are some differences. For example, servers can also pick up on and react to your inputs.
Cloud gaming developments
A number of gaming giants have already capitalised on the phenomenon of cloud gaming. Google, for example, announced the launch of Google Stadia back in 2019. The cloud gaming service is capable of streaming video games to players at up to 60 frames per second and is accessible through the Google Chrome web browser, Chromecast Ultra devices, and the Stadia mobile app. Several technology companies followed suit with Sony launching PlayStation Now, Nvidia launching GeForce Now, Amazon launching Luna, and Microsoft launching Xbox Cloud Gaming.
Future plans
The cloud gaming industry is continuing to develop at a steady pace. Microsoft recently announced plans to launch its own dedicated cloud gaming hardware. It is also currently working alongside a number of television manufacturers to provide an immersive gaming experience for gamers with internet-connected screens and will introduce cloud gaming to the PC Xbox app later this year. With more updates and expansions announced on a regular basis, this is only the beginning for cloud gaming.
The future of browser-based gaming
As cloud gaming continues to expand, browser-based gaming has taken a backseat. Players are constantly interested in the different ways in which they can play and engage with games from the comfort of their own home.
With cloud gaming requiring less storage and manual intervention, it has already revolutionised everything we thought we knew about the gaming industry. It is simply too early to predict the future of browser-based gaming. However, by taking a look at recent gaming trends and statistics, the gaming industry appears to be experiencing rapid growth within all domains.
Cloud gaming is the latest development to revolutionise the gaming industry. With the option to run games on remote servers and stream videos from the comfort of your own home, it is an attractive prospect for a growing number of browser-based players. As technological developments continue to emerge and more and more gaming giants get on board, cloud gaming may well surpass browser-based gaming sooner than we think.
---
Interesting related article: "What are eSports?"