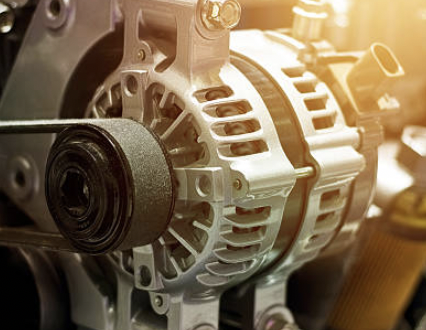 Efficiency and performance are vital to any business. That's why it's important to pick a motor that will offer you both. In the market, there are various motors for different applications. For example, there are brushless motors and cordless motors. Before buying any of these, it is important to know how they operate. Here's a simple guide to help you understand more about these motors.
What is a Coreless DC Motor?
As the name suggests, a DC coreless motor does not have a core. Instead, it uses a novel coil design to boost the motor's mechanical strength.
Some businesses today enjoy seamless operation of modern motor drives in various sectors. This is all thanks to the amazing engineering minds tha emerged in the last few decades. Motor manufacturers have come up with innovative DC motors. They help boost productivity, making life easier for businesses. These motors are available in different models, but each has advantages and drawbacks.
Since the invention of the DC coreless motor, it has beaten other motors in terms of performance. This has made this motor one of the best when looking for optimal performance.
What is a Brushless DC Motor?
It is an electric motor type that runs without using mechanical brushes and commutators. It has various pros over a brush motor and is more economical, although its initial cost is higher. These motor types are also referred to as BL or BLDC motors. Mostly they are used in various aspects of trenchless construction.
Which is better between cordless and brushless motors?
Entrepreneurs normally get caught up wondering which of the two is better. They struggle to choose between cordless and brushless. The answer to this is that each serves its respective purpose well. Therefore, it is true to say that there are motors to suit everyone's needs. However, in industrial applications, motor manufacturers such as Godrej recommend brush and core motors.
Most industries believe that coreless motors are the solution to many applications. This is because they are affordable, light, and don't make noise. In addition, they are powerful and can run on cheap fuel. Therefore providing efficiency as well as saving on cost.
On the other hand, brushless motors made a revolution in the performance of aircrafts. Additionally, they are also the standard motors used in high-end RC cars. They offer better performance due to their lightweight and greater efficiency. Most of these motors have a core and belt design. However, the modern ones now come in brushless designs only.
How do brushless motors work?
As mentioned, the BLDC motors have no brush to produce the power needed. Instead, it uses permanent sensors on the core. The electrical switch inside can move the sensor's front and back using a solid-state device.
These motors are the most technologically advanced in the market. They use electrical switches instead of mechanical parts. Because of this, they are very power efficient, with less noise and high torque.
How do coreless motors work?
These motors operate with a 3-5 pole wire wound motor. The motor uses a steel core and wires wound surrounding it and a commutator at one end. The structure rotates inside where there are stationary magnets attached. These motors use a basic function that has been around for years, making producing them cheap. The fact that they are cheap to make makes them readily available.
These motors boast of higher efficiency, faster response time, and better operation. Also, its affordability makes it a great product for standard RC vehicles.
So, where are brushless and coreless motors categorically used?
Applications of brushless motors:
Industrial control

Aviation

Automation systems

Healthcare equipment

Electric vehicles, electric bicycles, and hybrid vehicles

Compressors, dryers, and washing machines

Pumps, fans, and blowers

CNC machine tools, industrial robots, and simple belt-driven systems

Computer hard drives, DVD and CD players.
Applications of coreless motors:
Robotics – Used by engineers for positioning and small wheel systems in robot projects
Automation and actuators
Healthcare sector – Common in powering CPAP machines, dialysis pumps, surgery tools, and ambulatory infusion pumps
Office equipment- Such as card readers and printers
Laboratories – Used to drive stirrers, centrifuges, and pumps
Audio and visual equipment – Such as audio turntables and pan and tilt drives for cameras
Both coreless and brushless motors have a lot of advantages and applications. However, the type of motor you pick depends on the application. If you are looking for better performance, brushless motors will do the job. But you need to know they are more expensive than coreless motors. On the other hand, if you want efficiency and faster response time, coreless motors are ideal.
---
Interesting Related Article: "How Electric Motors Are Fueling Various Industrial Tasks"