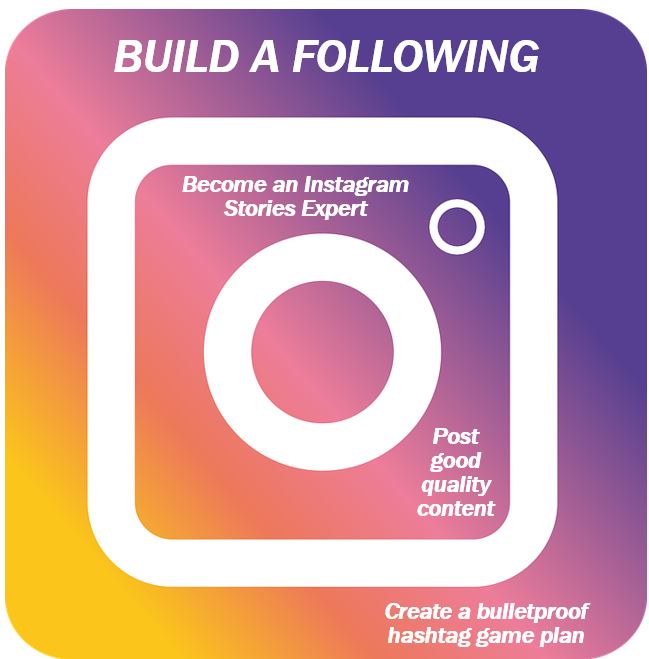 When 2019 began, almost every business out there wanted to increase their Instagram following. The ones that didn't, were not even active on the platform.
Now, we are halfway through the year, and you did not manage to grow a large audience on Instagram. Even up-and-coming businesses that have less than six months on the network have attracted more followers than you. A percentage of them probably buy Instagram followers, which is an effective way to expand your reach fast.
It is time to change your strategy, and these 3 easy techniques to build a huge Instagram following in 2019 will come in handy:
Develop a Bulletproof Hashtag Game Plan
Think of your progress on Instagram as a sports game or a battle that you must win. To ensure your long-term success, you will need a proper strategy for it. And where better to start then from one of the platform's trademarks that ultimately won its popularity of 500 million active users per day: hashtags.
Your post may have as many as 30 hashtags. But, you do not really need that many, as they will most probably make your content look overcrowded and needy. Instead, you should focus on the hashtags that are relevant to your business, your brand or whatever you stand for in your niche.
Search for the most used hashtags that apply to your endeavor, and add them consistently to your posts. You should ensure that you have between 3 and 12 relevant hashtags on your posts. This easy technique will put you on the radar of users who have not yet heard about your profile, but who are interested in what you have to offer.
Become an Instagram Stories Expert
Instagram Stories is one of the hottest trends in social media at the moment. Even experts like InstaGrowing believe that this feature will maintain its popularity for many years to come. If you want to grow your Instagram following, you will need to become an Insta Stories expert.
Fortunately, Instagram Stories come with a multitude of features and options that you can mix and match to attract more followers. Whenever you add something new to your Instagram Story, try playing around with the many filters and editing tools that you have on hand to make your content even more appealing than usual.
You can also use Instagram Stories to redirect traffic to your blog or website. Simply use the "Swipe Up" feature to invite users to visit your company's webpage. You can do so by organizing contests, quizzes, and polls that have their finalizing stages and results on your website.
Never Post Low-Quality, Dull Content
Last, but not least, if you want to build a huge, loyal following on Instagram you will need to post premium quality content at all times. You can never lower your standards or post dull photos and videos that can drive your current followers away.
You can get more Instagram views from new users by always promoting high-quality content. People who have just heard of your business will gladly start following you because you have set some high expectations.
Take your time to come up with highly creative content that engages your admirers and lures them into commenting and leaving impressions on your posts. This technique will bring you a large, ever-increasing audience and long-term social media popularity.