In business, growth is defined by several factors, including customer satisfaction and profit. Before your brand, products, or services acquire a household name, however, some of the most successful entrepreneurs will tell you that it takes a lot of 'sweat and blood'.
Of course, this involves having a tried and tested business plan that caters to the fundamental aspects, including careful goal-setting, aggressive marketing, proper budgeting, bookkeeping,  recruiting the right talent, and offering excellent customer service.
But if there's one thing all businessmen will agree on, the numbers never lie. Your sales will dictate your revenue, which will determine your profits (or losses). More sales will mean more revenue, which will equate to higher profits, and this is how businesses grow. But can you handle all the selling in your business despite your investment in marketing and advertising?
Well, for the longest time, it has been proven that consumers are more likely to purchase products or services if they become convinced after interacting with real people, who are more conversant with the product they are interested in. From a business perspective, these "real people" refer to your sales team.
In a nutshell, your sales team can make or break your business, and your bottom-line may depend on various factors, including how much you've invested in training them about your business, products, and services.
Without further ado, here are 7 training techniques for building an unstoppable sales team for your business or company.
1. Subscribe an Online Sales Course Subscription for Your Team
While marketing is the cornerstone of promoting awareness in any business, the target consumers may not always purchase the advertised products or services without a human trigger. Sales teams serve to educate, convince, and establish positive relationships with the intended consumers, directly influencing their purchase decisions. From this point of view, salesmen influence purchases and thus play a vital role in boosting the company's revenue directly even in the digital market of the modern-day.
However, Sales is an art that requires a lot of skill, including persuasion, patience, empathy, and customer service, among others. These are some of the reasons why you need to train your team to best handle your target consumer base, especially in this highly competitive market of today. The good thing is that online sales and marketing courses are available; meaning that even the smallest or youngest of businesses will not be left out when it comes to creating an amazing sales team. Alternatively, you can collaborate with a sales keynote speaker to help your sales team reach their full potential.
2. Refreshers on Cold Calling
Cold calling involves market research on potential clients, contacting, and convincing them to consider your services. The main goal is to close a deal with the potential client but you have to take them a step at a time.
Some clients will prefer a meet up over a phone call, so you'll need to attend to their needs. When training your sales team, it's important to teach them how to personalize this to the customer's needs.
3. Cold Emailing
Have you ever sent a mail and never got a response? Well, it happens and in the sales world. To get the most out of your sales team, teach them how to connect with prospects via email.
First, they'll need to create emails that stand out, keep it short, and be effective in writing. They'll need to give prospects a reason to reach out to you, make a purchase, or take another action.
4. Teach them To Become Effective Listeners
Your sales team also doubles up as your feedback gatherers, and customer feedback is very important to the growth of any business. For this reason, you'll want to train your sales staff to be active and effective listeners whenever dealing with customers or prospects.
They are the boots on the ground, and this is the only way they can relay crucial information to you from the customers, some of which you can use to gain a market advantage.
5. Develop a Sales Script
For them to appear convincing and knowledgeable about what they are selling, salespersons need to come out as professionals. After all, it has been proven that many customers end up buying a product just because the salesperson described the product so well, pointing out the benefits, and educating the customer more about it.
However, not all staff may be well versed with product information, and some may not even be good at passing the information across. In this case, a sales script can help answer the burning questions that a client may have, thus increasing their chances of making the purchase decision.
6. Follow Up
When dealing with a client, you do not have to leave any stone unturned. Well, a good salesman makes constructive rather than destructive calls, bearing in mind that there is a thin line between bothering and reminding.
When engaging a client, giving reasonable breaks can yield satisfaction. However, breaks too long can make the client lose interest altogether, and this is something your sales team should bear in mind.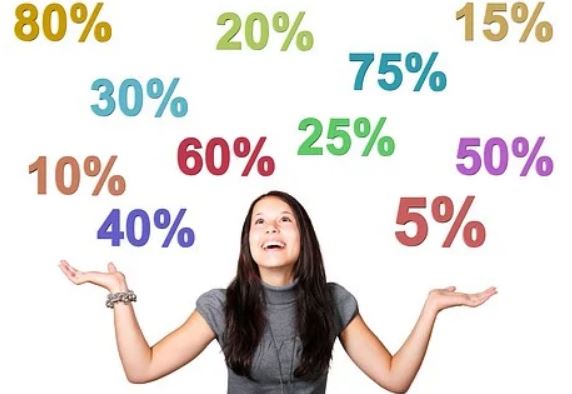 7. Mastering the Art of Closing
This is every salesperson's satisfaction. At this point, you need to be perfect in timing, ask questions, and warmly give the best offer while putting across a vibe that the relationship is long-term. That assures the prospect that they will be making the right decision by buying the product or service. A winning sales team should grasp this during training.
In business, time is money and we got no energy to waste chasing the wrong people. Most importantly, your revenue and profits will largely depend on the prowess of your sales team. With the above pointers, you can have a team of go-getters who will stop at nothing other than closed sales.
---
Interesting related article: "What is Training?"