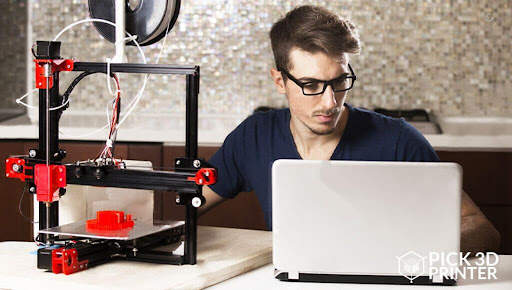 From the flood of ideas that can be 3D printed, there are some lesser popular yet extremely amazing 3D print ideas. And we are going to talk about them in this article. These ideas often do not come to our notice but their usp is their functionality. They can be extremely useful in our day to day to make our work easy. We can create them with minimal effort and enjoy maximum benefit. So, let's take a look at some amazing 3D print ideas one by one.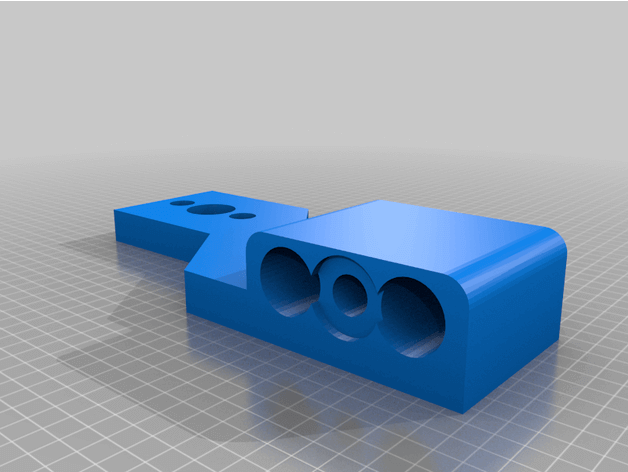 We are not kidding! With a few rails, belts, and tool heads, it's possible to create your own CNC machine. Of course, you'd need some tinkering skills, 3D printed parts and will have to follow complex instructions. 
But, if all of that is done in the correct manner, as mentioned in the explanatory video, creating a CNC machine using a 3D printer is not that difficult. This CNC Machine can be 3D printed with the help of a little bit of support. The designer recommends giving an infill of 20 percent while making the machine. 
The most important yet the most often lost part in a vacuum cleaner is its nozzle. In fact, it is said that the older a vacuum cleaner is, the more likely it is for the attachment nozzle to be broken or lost. So, if you too have a vacuum cleaner that is either new or old, these 3D printed vacuum cleaner nozzles can be a replacement for the original. 
They have an inside diameter of 31.5 mm and can be built without using any supports. These nozzles require an infill of 100 percent. They can be printed using PLA, PETG, or ABS 3D printer filaments.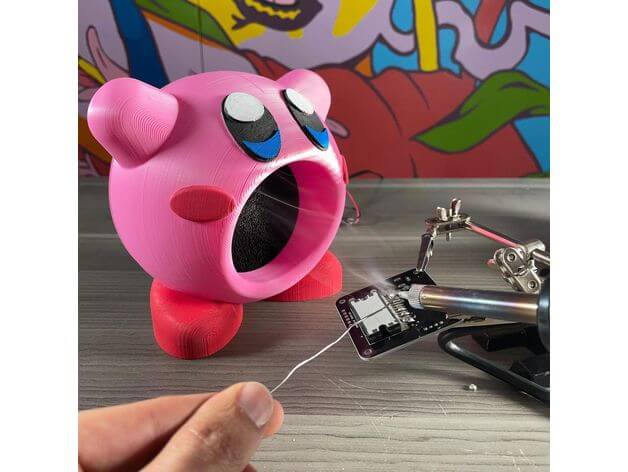 This one is to protect you from the dangerous fumes that are possibly a part of your daily life. So, fumes that are typically generated during the soldering of parts can be extracted via this cute little functional part. 
Although originally meant for extracting soldering fumes, 3D printed Kirby Fume Extractor can adapt to a wide range of environments like your bathroom, kitchen, or even dangerous hotboxing scenarios. As per the designer's claim, this object can fit into an 80 mm square fan motor with an activated carbon filter.
SD Card Toaster Print in Place
We live in an age with constantly evolving technology where memory is something that we need in abundance for backup. That's where SD cards can be extremely handy. Although those tiny pieces installed with chips are very functional, they have a tendency to be misplaced. So, to ensure that your data back doesn't get misplaced because of some carelessness shown by you, why not carry this SD card toaster? 
It does a fine job of storing them on your desk. And when you need them, all you have to do is press the lever to see them popping out like bread from the toaster. In this model, everything is print-in-place, meaning that you wouldn't need to assemble them. Also, you need no support or raft for 3D printing them. 
This one has a modular design that permits you to adapt the size of the greenhouse you are looking to build. Its individual parts are linked with each other via an intelligent locking mechanism. Also, the 3D printed Greenhouse DIY comes with a locking spring mechanism, so you only have to give effort in opening the door and not when closing it! This part is extremely helpful in growing your personal healthy food. 
Organizing our stuff is a very dedicated task that cannot be fulfilled without minutely functional things. And there is very little of it available online. Especially when it comes to organizing your desk. So, presenting you tidily stackable trays that can be printed according to the size of your work table and liking. 
It can be 3D printed using PLA 3D printer filament without any rafts or supports. You need an infill of 15 percent for printing these trays. These stackable trays have a dimension of 150 mm * 179 mm * 70 mm. So, get ready to get rid of your careless attitude of living life in an unorganized manner!
The Conclusion
There are numerous designers available online 3D printing eccentric stuff day in, day out. If you wish to separate yourself from them, you need to build a reputation, for which you need a set of amazing ideas. These ideas should be aesthetically pleasing to an extent, but above that, they should be functional enough for people's daily living style. And that's exactly what we've catered to you in this article. Above mentioned six ideas hold the capacity of building your unique reputation because all of them are amazing ideas for 3D print.
---
You may be interested in: What You Need to Know Before Starting a Career In 3D Printing