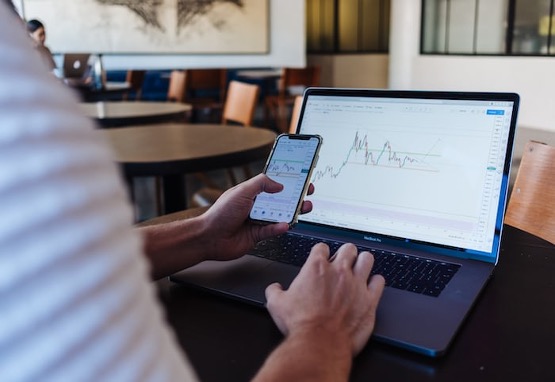 In the prop trading industry there are many contenders, but Bulenox and Apex Trader Funding, have emerged as major players. These platforms offer distinct funded trading programs designed to empower traders in the competitive domains of forex and futures markets.
Our comprehensive analysis will show their core distinctions, providing you with the insights needed to make decisions effectively. So, let's dive into the details of these two influential players in the proprietary trading landscape and see how Bulenox fs Apex Trader Funding compares.
What Is Bulenox?
Best known for its adaptability and innovation, Bulenox is a dynamic force in prop trading. With a range of funded trading programs tailored to different experience levels, it offers an environment where both new and seasoned traders can thrive. 
Bulenox's major strengths lie in enhancing trading skills, accommodating diverse trading styles, and providing robust customer support.
Headquartered in Delaware, USA, Bulenox offers a substantial maximum balance of $250,000, showcasing its commitment to traders' success. It allows traders to retain their initial profits, up to $10,000.
What Is Apex Trader Funding?
Launched in 2021 and based in Austin, Texas, Apex Trader Funding is a rising star in the realm of prop trading. Boasting a substantial maximum balance of $300,000 and enabling traders to retain their initial profits of up to $25,000, the firm has quickly gained recognition.
Apex Trader Funding sets itself apart through its structured approach and attractive funding options. It strikes a balance between flexibility and risk management, providing traders with clear parameters while allowing them to apply their preferred trading strategies. The platform also offers competitive pricing, further enhanced by the availability of Apex Trader funding.
Features Compared
To see how Bulenox vs Apex Trader Funding really compares, let's take a look at their main features:
Funded Trading Program
Bulenox: Flexible Variety- Bulenox caters to traders of various experience levels with a range of funded trading programs. Flexibility in trading conditions empowers traders to tailor their strategies to market trends.
Apex Trader Funding: Structured Generosity- Apex Trader Funding stands out with its structured programs and generous funding. It provides a roadmap for traders and instills confidence with ample funding.
Trading Restrictions and Flexibility
Bulenox: Adaptable Approaches- Bulenox places a strong emphasis on flexibility, enabling traders to utilize their preferred strategies without imposing significant limitations. This approach caters to a variety of techniques including day trading and swing trading.
Apex Trader Funding: Balanced Adaptability- Apex Trader Funding strikes a balance by providing clear trading parameters while maintaining a degree of flexibility. This approach fosters a disciplined trading style.
Profit Splits and Payouts
Bulenox: Generous Sharing, Smooth Payouts- Bulenox features a generous profit split and streamlined payout process, ensuring traders receive a substantial share of their earnings promptly.
Apex Trader Funding: Attractive Split, Consistent Payouts- Apex Trader Funding not only offers an appealing profit split but also the provision for multiple payouts per month. This feature suits traders seeking consistent income.
Risk Management and Drawdown Rules
Bulenox: Scalable Risk Management- Bulenox adopts a flexible approach to risk management, offering drawdown limits that scale with trader performance. Success rewards traders with increased risk-taking capacity.
Apex Trader Funding: Structured Risk Awareness- Apex Trader Funding implements structured drawdown rules, promoting safe and responsible trading. This approach benefits beginners still mastering risk management.
Customer Service and Support
Bulenox: Responsive Excellence- Bulenox is known for its responsive and high-quality customer service. Multiple communication channels facilitate timely assistance, enhancing the trading experience.
Apex Trader Funding: Expert Assistance- Apex Trader Funding provides excellent support with a knowledgeable team that ensures traders can focus on trading without hindrance.
Trading Styles and Platforms
Apex Trader Funding accommodates scalping and day trading, while Bulenox allows an extensive range of trading styles, including scalping, day trading, copy trading, news trading, and algo trading.
In terms of trading platforms, Apex Trader Funding is supported by 11 top platforms, including NinjaTrader and Tradovate. On the other hand, Bulenox boasts support from 20 platforms, including Quantower and Rithmic.
Bulenox vs Apex Trader Funding – The Pros & Cons
When comparing the pros and cons of two things, it is beneficial to look at the pros and cons of each. Let's see how Bulenox v Apex Trader Funding stack up. 
Bulenox: Pros & Cons
Pros
Permits trading Tiny Bitcoin (MBT), an option that many other firms do not offer.

No uniformity requirement, allowing traders more flexibility in their strategies.

Offers a wide range of account sizes, accommodating various trading capital levels.

Traders can retain the first $10,000 and 90% of profits after earning $40,000 with an 80/20 split.

Provides multiple withdrawal options, enhancing accessibility to earnings.

Affordable monthly cost after funding, making it cost-effective for traders.

Offers a diverse range of financial instruments to choose from.

High payout rates for traders, enhancing the potential for substantial earnings.

Great customer service, ensuring traders receive timely and effective assistance.

Reliability and promptness of the payout system, facilitating seamless access to earnings.

Wide variety of futures instruments to trade, offering diverse trading opportunities.
Cons
Trading is restricted to futures contracts, limiting the scope of available trading options.

A minimum of five trading days is required to progress to the Master Account level. 

A limited number of allowed withdrawals, is a common practice among similar firms with both benefits and drawbacks.

Limited historical feedback due to its relatively short presence in the market compared to other prop trading firms.
Apex Trader Funding: Pros & Cons
Pros
The streamlined one-step evaluation process for traders.

Attractive profit split or payout structure.

Provides two payouts per month, enhancing earning potential.

No total cap on the maximum payout, allowing high-earning traders to benefit.

Offers relaxed trading rules, granting traders more flexibility.

Holds a solid reputation across the trading community.

Allows holiday trading, accommodating traders' schedules.

No daily drawdown and scaling restrictions, enabling traders to manage risk effectively.

Simplified risk management strategies, aiding traders in responsible trading.

Accessible in over 100 countries, expanding its reach.

No daily profit targets, allowing traders to focus on performance rather than quotas.

Permits trading on a flexible schedule with no consecutive trading day rules.
Offers a range of account sizes, including Contract Size options up to $300,000.

Simplified and easy-to-follow rule set for traders.
Cons
Supports only futures trading, limiting the scope of trading instruments.

Does not support cross-session trading, potentially restricting trading opportunities.

No allowance for overnight positions, limiting trading opportunities in certain market conditions.

Limited trading technology or tools compared to some other platforms.
Final Thoughts
Selecting the best prop trading firm is a critical decision for traders, and Bulenox and Apex Trader Funding both offer unique advantages. Bulenox's adaptability and diverse programs cater to personalized trading, while Apex Trader Funding's structured approach and generous funding provide a balanced environment. 
Ultimately, the choice depends on your trading style and goals. Whether you seek flexibility or structure, both are top contenders among the best prop trading firms, offering a promising advantage in the trading world.
Click Here to get started with Bulenox today. 
If Apex Trader Funding seems like a good fit for you, Click Here to gain access.