Designing a unique and attractive business card is important as you want to make sure that your clients keep your business cards with them. The main purpose of business cards is to highlight your contact details and your company details.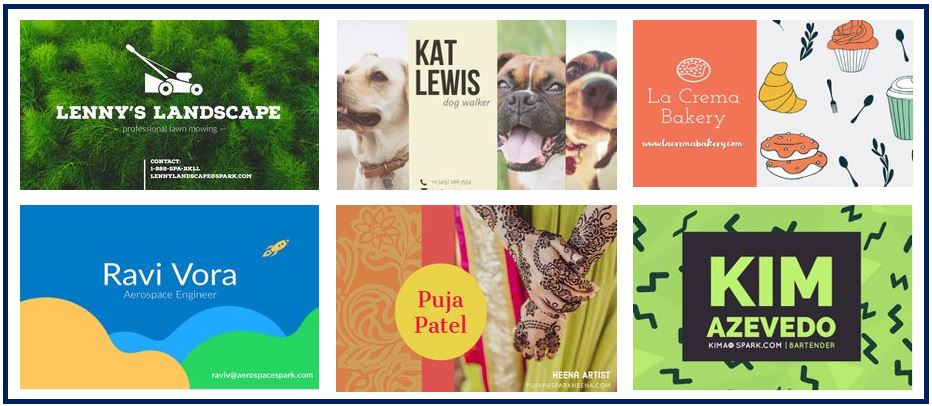 The business card should match business branding colors and logos. They should be designed around your existing marketing materials.
We have seen some interesting design trends in 2019 and will go through these below. Continue reading to find out the top 6 business card trends for 2019.
1. Simple Design
Simple designs are becoming increasingly popular. They are always easy to read and can often be eye-catching in comparison to complex designs of other companies. Every business card should include an email address, phone number, website address, and street address if required.
A good business card will incorporate all of these essential details into a simple design so that it is easy to read and your company is easy to contact.
2. Matching Branding
Using your companies branding on your business cards has always been a popular trend, but is still popular in 2019. Brand consistency is key.
Continuing with the use of company logos and colors will ensure that your customers can recognize your business card amongst other business cards.
3. Big Fonts
Using a large typeface that takes up most of the card space is a design trend in 2019. The reason for this is the big typeface draws the attention of potential customers directly to the company name.
Many business cards are being created in this way as the company name and any slogan will stand out.
4. Clever Wording or Symbols
Another business trend for 2019 is to create a card that includes a clever line or symbol.
Obviously this type of design will only work in certain industries. If you work in a profession such as the medical or legal field, then it is probably best to keep your design simple and free from clever wording or symbols.
5. Interactive Design
Interactive car designs make the cards more fun for users as they can interact with the business card. For example, you can design a business card to come with a card and a sleeve that it slides in and out of.
You have to be careful not to go crazy or overdo it.
6. Smart Design
In 2019, nearly everyone has a smartphone. You can now create your business cards to interact with smartphones by incorporating QR codes into the business cards.
This will save space on the design and also provide further information about your business without over cluttering the business card.
Design Your Card to Include One of the Business Card Trends
Business cards are one of the most cost-effective marketing tools that you could use for your business. If they are well design, follow business card trends, are industry-relevant, and look professional, you will gain more customers.
Business cards are a fantastic way to make a good first impression with potential clients.