It does not matter what industry you are in, there are apps available that are going to help you with everything. If you are looking for one for facility management, this is also available and it can become an essential tool for your business that you cannot function without on a daily basis. You can make sure everyone is on the same page when it comes to facility management.
Are you interested in finding out more about a facility management app? Here are several reasons why your business needs one and can benefit greatly from this type of technological investment.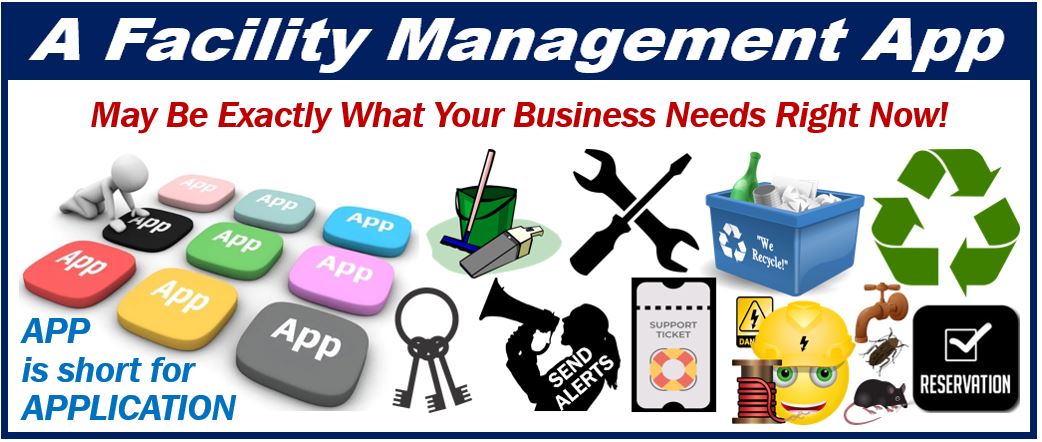 Send Message Alerts and Updates
Email is not always the best way to contact everyone in the office. You do not know when they are going to read the message you send. But, if you have important information you have to send out quickly, you can do this on a facility management app.
You can create alerts so that it is going to be noticed straight away on a smartphone. All employees you want will be notified at the same time and this can help you connect with everyone.
Make Quick Reservations
Often, business decisions have to be made quick and not everything is done in advance. For example, you may have to arrange a meeting at the last minute if something comes up with a project. The good thing about a facility management app is that you can do this from anywhere even if you are not at your desk.
You can easily reserve a meeting room and invite everyone you need. What's more, this lowers the risk of someone booking the same room as you. They are also going to be able to use the app to see what rooms are available or booked ahead of time. For more information on this, you can visit https://www.fsifm.com/en-gb/.
Company Information Available for Visitors
If you have first-time visitors to your business, they are likely to have a lot of questions. After all, they are not going to be acquainted with the facilities they are in. For instance, they might need to know where they can find the accounting department or even where the nearest toilet is.
It does not matter what type of information they are after; a good facility management app is going to give them all of the answers at their fingertips. An app is good to share everything from evacuation routes to where amenities are.
Easy to Submit Support Tickets
If an employee is having trouble, you want to make it easy for them to get the help they need. An advanced facility management app is the way to do this and ensures that maintenance runs smoothly. Using the app, employees can easily send support tickets. This is going to make sure that someone helps them as soon as possible and their issue is not overlooked. It can be simple to send photos and notes in order to make help quicker for the person on the other end.
---
Interesting related article: "What is an App?"