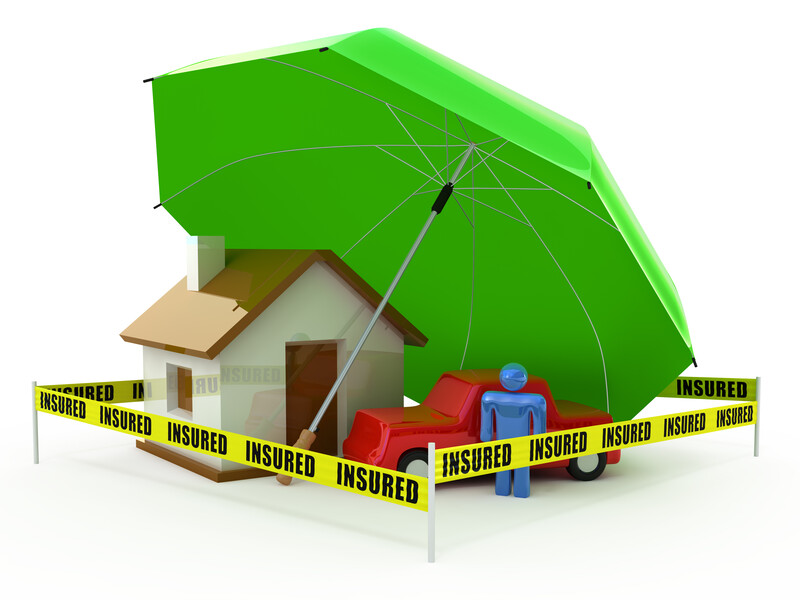 Starting and running a successful business is never easy. That is why most people have business ideas, but only a few people usually get to convert their ideas into actual businesses. If you manage to start a business that has a huge growth potential, it is crucial you protect that business from every possible risk the business may face. You can start by installing CCTV cameras and burglar alarms with both off-site and on-site monitoring, and secure locks. However, these security measures are insufficient as they cannot protect the business from the risk of fire, lawsuits, and natural disasters. To get sufficient protection, you should speak to a Smart Business Insurance broker.
Types of Small Insurance Policies
i) Public Liability Insurance
There is nothing as bad as having to shut down a budding business with almost infinite potential just because of a lawsuit. Consider a case where a small business that has been doubling its market cap year after year but had to close shop due to a slip and fall lawsuit from a customer. A personal injury lawsuit, whether merited or not can lead to hundreds of thousands of dollars in award for damages. No startup can survive this without insurance coverage. As you work on growing your business, you should buy public liability insurance to protect your business from lawsuits, whether malicious or merited. 
When your business is properly covered against public liability, you will have peace of mind when running your business as any lawsuits will not have an adverse impact on your business. Public liability pays for damages awarded as well as legal fees charged by the defense lawyer. The ideal policy should cover physical injuries, property damage and legal fees among other things. 
ii) Commercial Property Insurance
Your business premise has furniture and fittings, electrical appliances, inventory, plant and machinery among other types of valuables. Since these valuables can be stolen, vandalized, burned in an inferno, or damaged during natural disasters, such as hurricanes and earthquakes, you need to protect your business from these risks by purchasing a commercial property insurance policy. If you experience any loss of property or property damage, you will be compensated by the insurer. 
iii) Commercial Vehicle Insurance
Most businesses usually have one or more vehicles they use in their day-to-day operations. These vehicles can be damaged in a road crash or cause damage to other vehicles. The goods transported in these commercial vehicles can also be damaged in a crash or stolen in a robbery. Whatever the case, it is crucial you look for a suitable commercial auto insurance policy to protect your business from financial losses. Fortunately, most auto insurers offer this type of auto insurance. 
iv) Workers Compensation Insurance
If your small business has employed a number of workers who are eligible for workers compensation, it is your duty to not only sign up for workers compensation insurance, but also enroll each of your employees properly. While workers compensation insurance is primarily meant to protect employees by paying all their medical bills and replacing lost wages when they are injured at work, it also protects employers. After all, workers who are injured at the workplace usually give up their right to sue their employer to enjoy workers compensation benefits. However, there are still some cases where employees are legally allowed to sue their employer. In such cases, your public and general liability insurance policy will protect you and your business. 
v) Errors and Omissions Insurance
Your customers can get injured due to an error you made or due to an omission. Whatever the case, it is crucial you protect your business from liabilities arising from errors and omissions. By purchasing a suitable errors and omissions insurance, you will have peace of mind knowing your business is safe from lawsuits arising from your errors and omissions. 
Choosing the Right Insurer
There are many insurance companies that can provide you with suitable business insurance policies. It is recommended you shop around to identify the best insurers for the different types of policies you require. Some firms are best known for workers compensation while others are known for offering the best public liability insurance policies particularly for small businesses. 
You will need to compare the insurance premiums charged by different insurers and assess the level of liability coverage they offer in all their insurance policies. The quality of customer support offered by different insurers should also be taken into consideration because you would like to work with an insurance company that is just a phone call away. 
Please note that getting a bundled policy can save you money, so be sure to take time to shop around to find insurers that are able to offer the best business insurance policies at a pocket-friendly rate. That said, business owners should still exercise caution and do their best to minimize exposure to risks.
---
You may be interested in: Essentials to Ensure Your Insurance Covers