Internship abroad is not only an invaluable experience of living in a foreign country but also a potential career springboard, an opportunity to gain valuable business skills, find a decent job, or at least continue working in the same company where training took place.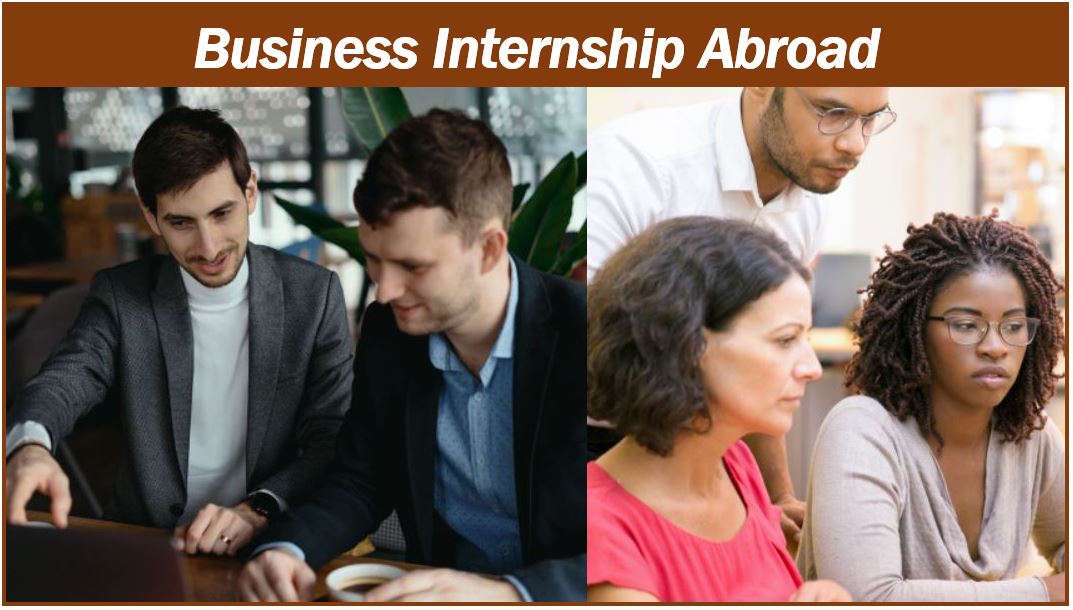 If you are thinking about career advancement and want to pass an internship abroad, then it is the right time to gather necessary information, determine benefits, and possible sacrifices. Are you ready to work for free or want to receive a salary right away? Given the costs related to living abroad (renting, meals, flight), this issue is quite relevant. Apparently, that is why not all UK specialists have enough courage to make this step. Is it worth it? Experts from Pro-Papers tried to answer this question in this article.
Study terms of participation
You must meet certain requirements in order to be accepted to a foreign company. First of all, it is age. Recent students and young graduates under the age of 35 years can become internship participants. An important condition is real work experience. That is, you should have not only theoretical knowledge but also practical skills. For an internship in the USA, a person should have at least 5 years of work experience, in other countries – at least 2 years.
An internship period may be different, but it usually ranges between 12-18 months. Young specialists pass half a year programs very rarely because employers are interested in a long-term cooperation. Upon completion of an internship, a person must return to one's homeland, because this is presupposed by a visa type that a participant receives.
Close interrelation between education and employment is notable in America, where a university diploma is more important than any skills and talents when applying for an internship. Employers come to the leading universities to find the best candidates. For many companies, this is not just a contribution to their intellectual potential but also a real opportunity to reduce staff costs while maintaining service quality.
Therefore, if you have only a British university diploma but want to settle in the US, it makes sense to get an American master's degree or a certificate of completing professional courses.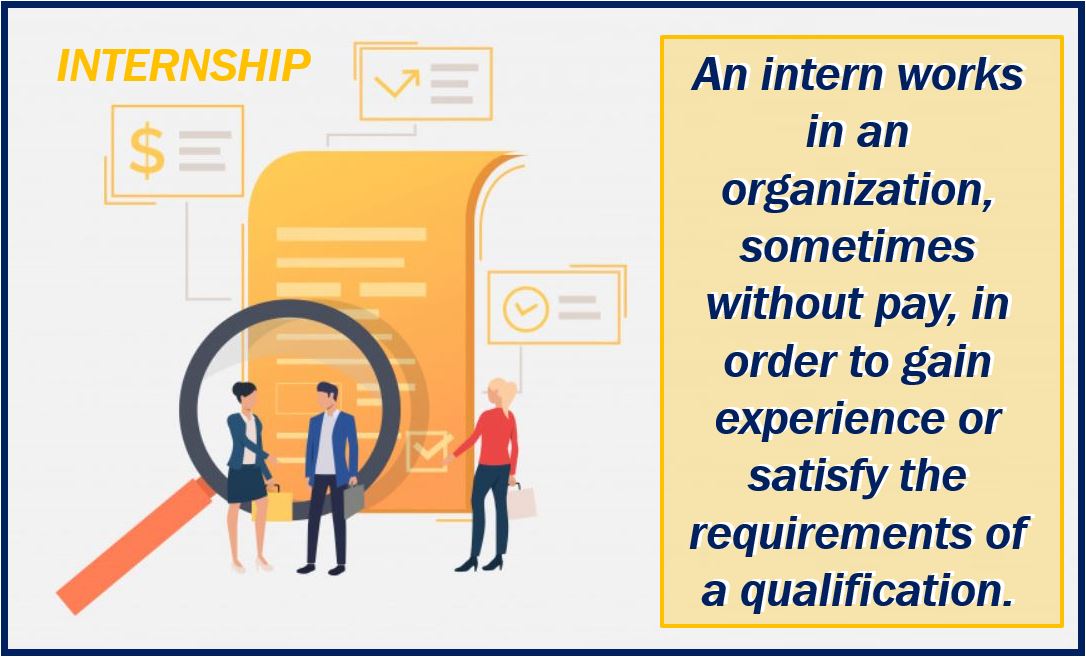 Analyze possible losses
Before investing money in an internship, it is necessary to analyze how useful an experience gained in a chosen firm will be, whether it will pay back investments and help you achieve goals set in the future. Often an internship is the only opportunity to gain work experience after graduation. Finding a job is unrealistic without it. Moreover, one gets valuable skills, useful connections, and recommendations for future employers.
But there are also some difficulties in this area. You should not expect that a free internship is more accessible than a paid place in a company. The more prestigious an organization is, the more candidates wish to undergo an internship there. Interns are ready to do their best, work literally without sleep and lunch breaks. Are you ready for such conditions, especially if there will be no salary?
There can be paid and free places in the same company. In both cases, selection criteria are very strict. Despite the fact that internships in world-famous organizations are common, it is very difficult to pass them. One should win a tough competition, be communicative, and show creativity when finding useful contacts. There are not many paid interns, especially well-paid ones, but thousands of graduates want to take their place.
The most interesting thing is that companies are interested in educating the most talented specialists by investing in a trainee's salary. They tend to view one as a future employee. But it is much more difficult to join a staff after a free internship.
Send an application to an employer
If you analyzed all possible losses and understood that benefits outweigh them, make a bold step towards your successful future without hesitation. You can contact a specialized company that helps students to enroll in a suitable firm or find out all terms, requirements, and submit documents on your own.
In any case, you will need to write a resume in accordance with an established template, provide scanned copies of a diploma, photographs, recommendations from previous employers, a motivation letter, and other documents that a particular company may need.
As for a motivational letter, it is worth not downloading a ready-made sample from the Internet. Better write something sincere and original on your own. Employers will appreciate it.
Be careful and honest, first of all, with yourself. There are cases when a person provides inaccurate information, for example, hides the fact that one was denied a visa. Of course, a consulate rejects such candidates again.
After collecting and sending all the documents to an employer, you need to wait for one's response. We hope that it will be positive.
Benefits
Internship abroad is always a big plus. Any trip does not pass without a trace. A person becomes more independent, changes one's view on different things, gives birth to new ideas, gains useful knowledge that can come in handy, for example, when opening one's own business.
It is possible to learn a foreign language, improve networking and soft skills. You are very likely to be not the only foreign intern in a company. It is always interesting to find out how representatives of different cultures deal with problems, learn from them, try your hand at approaches and techniques which your professors never considered at a university. You will expand horizons and start looking at the world from an international perspective.
In addition, you will enjoy the touristic side of an internship abroad. Free time after work and on weekends may be spent on visiting theatres, festivals, exhibitions, getting acquainted with the history of a country. Such activities will diversify your busy weekdays, leave many pleasant memories and impressions. If an internship is paid, you will not spend money on tourism but, on the contrary, receive a salary in a foreign country.
Of course, not everyone is bold enough to leave one's home, take a step into an unknown, invest in professional development not being 100% sure that costs will pay off. But, at the same time, an internship abroad is a chance to experience bright emotions and open up boundless opportunities for career growth. So the choice is yours. Anyway, we wish you good luck!
__________________________________________________________________
Interesting related article: "What is Training?"