Whether your business is an SME, a consolidated company, or even if you are still thinking about setting up your own company, for each business regardless of its size, different aspects should be considered when applying for a business loan.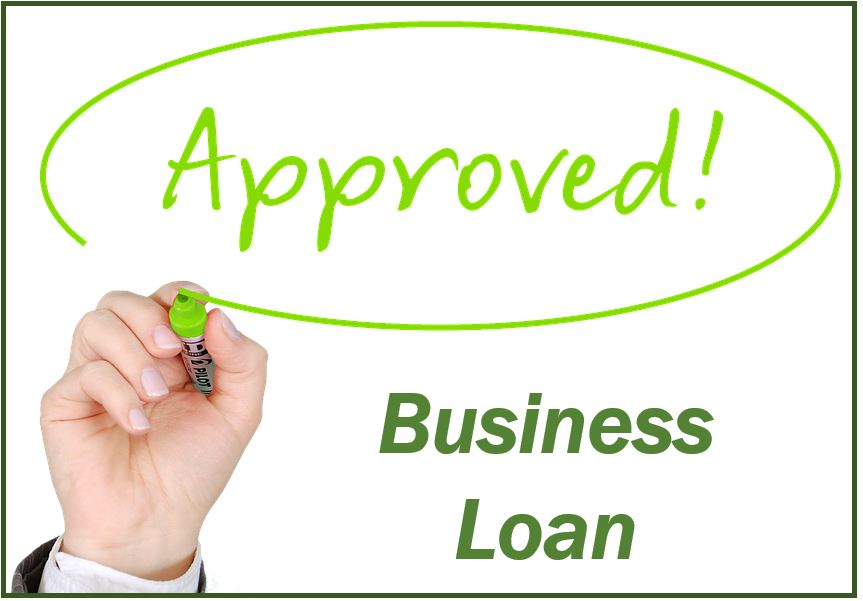 According to ebroker, where you can learn more about unsecured business loans in Australia, you should compare several different lenders before deciding which one is best for you.
Comparing financing options and assessing the needs of your company will allow you to access tools that really allow your business to grow, innovate, and progress. Regardless of the size of your company, every business loan has important characteristics that you should evaluate:
Total Annual Cost (CAT):All costs to be covered by the financing. It includes commissions and interests.
Interest rate: It is the cost of credit expressed as a percentage. For example, a 20% annual fee implies that you will pay the full credit plus 20% of it for each year you use it. It can be expressed in weekly, monthly, annual terms. Also check if it is about outstanding balances.
Commissions: They are charges other than interest rates and serve to cover administrative costs related to credit.
To make the most convenient credit decision, keep in mind that your debt should never exceed 30% of your net cash flow. If it represents more than that, it will most likely overburden your business.Here are some important facts and the elements to consider before acquiring an SME credit, a personal credit, a business credit, or a pure lease.
SME Credit
Small and medium enterprises in Australia represent 52% of the Gross Domestic Product (GDP) and generate 72% of employment throughout the country. Unfortunately, only 50% of SMEs survive the first year.
Although there are already programs and facilities aimed at entrepreneurs to apply for a loan to start a business, it always represents a double challenge: First, it is difficult for a bank to grant you significant capital to start from scratch. Second, in case the venture fails, it is much harder to start over.
Given the lack of flexibility of banks, consider studying what Multi-Object Financial Societies offer as entities that allow you to access credit more appropriate to the size of your company.
What you should Consider before Applying for an SME Loan:
Define the Destination of the Credit
The purchase of new equipment to increase your production or reach a new market.
Increase your workforce, which would generate an increase in production rates.
If you need to build a credit history that opens new and better options for the future.
Buy more inventory to meet the demand of your products.
For what you need, the golden rule is that it really helps your business expand its horizons and grow.
Make sure you have Solvency
More important than the interest rate is to consider whether our SME generates enough to cover the amount of financing.
Remember to have a business plan ready that includes organizational chart, mission and business values.Knowing and ordering your financial statements will allow you to know your ability to pay and those items that can benefit from financing.
Maintain a Good Credit History
As a strategy, many companies request a first loan that allows them to demonstrate payment capacity and thus access better financing options.Your credit history will allow you to open the doors to options with greater flexibility, rates and terms.
Personal or Entrepreneurial Credits to start your Business
Applying for a loan to open a business can be an option as long as you have all the advice and information of your market.
The facilities to access these financial tools can be misleading if you do not have specialists on your side who advise you the best steps to follow.
To Whom to Request a Personal Credit?
Once – based on your goals and possibilities, you consider that a loan can help make your project a reality it is necessary to know who to apply for.
Business Credit
Business loans must also help strengthen a company by investing in fundamental items such as:
Increase working capital by purchasing raw materials, advertising, current expenses or accounts payable.
In machinery that allows the transformation of raw materials and generates greater production.
For the acquisition of land to expand, build or remodel your business.
Pure Lease
The leasing of business assets is increasingly becoming a viable option for companies that require assets (movable or immovable property) to function but do not have the necessary capital to acquire them on their own.
They work similar to a business credit loan with fixed payments and in the end, you can have the option or not to buy the equipment. Meanwhile you are using the tools you need for the operation of your company.
Regardless of the situation of your business, having financing tools requires advice.Consider contacting an entity that really takes into account the reality of your business and offers you the right credit that allows you to grow learn more about unsecured business loans in Australia.