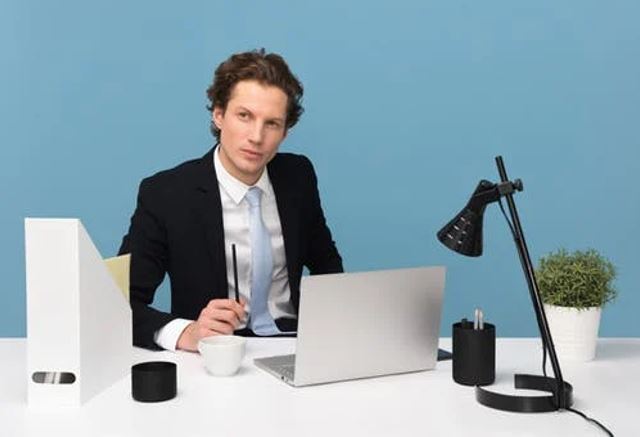 Some businesses have what's called the software blues…
'What are the software blues,' you ask?
Well, the software blues are frustrations you experience when you're trying to utilize software programs to run your business more efficiently but the software you're using isn't helping you meet or accomplish any of your business goals… In fact, the software you're using is making running your business more complicated than easy.
Software is supposed to allow business owners to run their business with speed, ease, efficiency, and accuracy, but the wrong software just intensifies confusion and increases the risk of miscommunication and errors.
With an all-in-one business management software program, all applications within the software "talks" to each other, in a sense. You're able to input data one time and that data is shared across all necessary applications. And the best part about it is that everyone has access to it so that everyone is on the same page.
If you're a business owner running your business from applications here and there, take a look at all the reasons why you should invest in an all-in-one business management system.
Reasons to Invest in an All-in-One Business Management System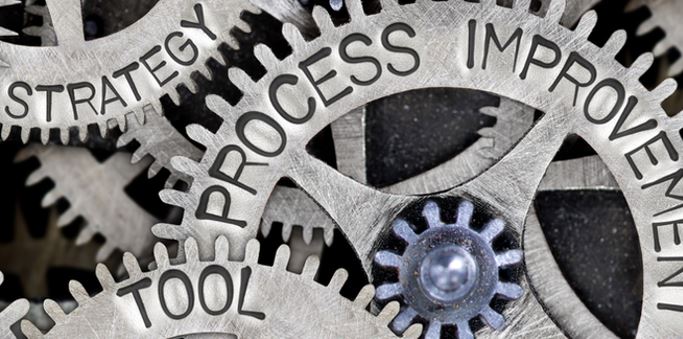 Reduce the Chances of Careless Errors
Everything from forgetting to invoice to missing an important deadline are all things that can slip through the cracks when running a business from multiple applications located in different areas. So, the question is, why do you think this happens? Certain mistakes can cost businesses thousands of dollars even though the mistake wasn't intentional.
The reason this happens is because you have to input information into multiple applications, increasing the risk of missing a number or forgetting to put the information into a particular application. Careless mistakes like the addition or subtraction of a single number can completely change the trajectory of a business.
You're Not Duplicating Data Entry
With an all-in-one management system, you're able to input information one time and the software communicates that information to the other applications within the system to make all reports current and up-to-date. The fact that you don't have to duplicate data is what reduces your chances of errors and inaccuracies.
You're Able to Make Informed Business Decisions
Part of running a business is based on making tough decisions. Some decisions you have no clue what to do about and then some decisions are easy to make, but it's those tough decisions that make you question your own sanity at times.
Well, do you know what will make it easier to make those tough decisions? Data. As they say… numbers don't lie, and when you're able to look at data in your integrated system, you're able to make a well-informed decision based on data and facts, and not on a gut feeling.
According to smallbiztrends.com, by being able to access your integrated data reports, you're able to actually work on your business and not in it. What does that mean, exactly? That means that business owners tend to operate as though they're an employee of their business, rather than running it.
By having real data, whether location-based data or operational data, the data you have allows you to make smarter business decisions that reduce errors you have to fix.
Your Software Costs are Low
A lot of the different software programs and applications are fairly cheap. Small monthly fees of $5.99 and $7.99 are actually pretty reasonable to accomplish the efficiency and productivity goals you have… But what if your business starts to pick up pace and you find yourself looking at expanding your business… then what happens?
You'll quickly find out that as your business grows, you're going to need more applications and software programs to keep your business functionalities and processes afloat. In acquiring these different programs and applications, you'll see that you're no longer just paying $6.99 a month… you're now paying $6.99 a month for six or seven different software programs and applications.
Those little monthly fees will add up pretty quickly to where you're simply better off just investing in an all-in-one management system. Plus it lowers your likelihood of duplicate features.
Summary
All in all, your business is just better off utilizing an all-in-one system. Some business owners push back from this because they don't like change and aren't very tech-savvy. It understandable but if your business can really benefit from it, why not try it?
In fact, Enterprise resource planning (ERP) software is what you need, and JD Edwards EnterpriseOne ERP software is highly recommended. It could actually be just the thing that will take your business to the next level.
And there's no need to feel intimidated if you feel like you won't understand the software… there are JD Edwards EnterpriseOne experts who are more than happy to help you.
---
Interesting related article: "What is Software?"