This an era of online startups and growth that is being adopted by many people to become successful in their life. But, to become successful, it is essential to keep yourself updated as per the market needs, and depending upon that, to establish or grow your business. But, for any business to become successful, its marketing strategy plays a very vital role.
Thus, to develop a well-organized marketing strategy is very important. And you can make this vital action very easy, simply by opting for some business and marketing tools.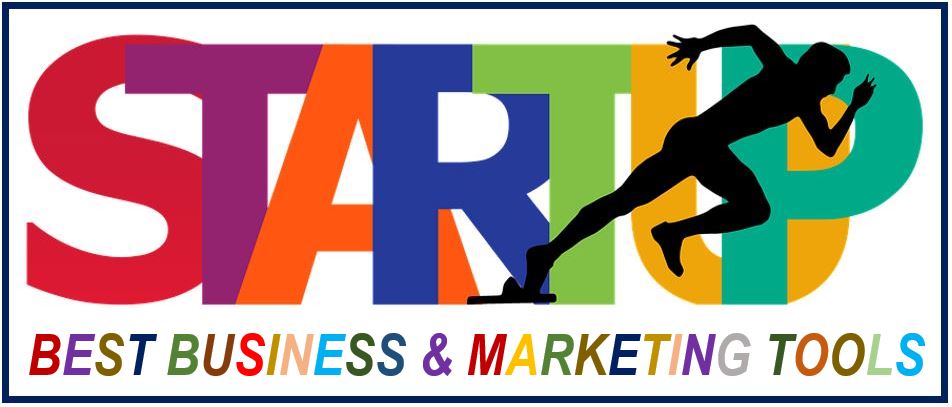 Utilizing business tools are very helpful for every SMEs or startups. This makes task handling easy and simple, which will further enable you to expand your business conveniently. Thus, here we'll be discussing some amazing and worthy tools for handling your business and marketing segment efficiently.
Since marketing is considered as the backbone for the revenue from any business, so it should always be dealt with very thoughtfully. So, here are some advantageous tools that will be very beneficial if you are doing a startup or having an SME. And for betterment with those tools, you can always check out a coupon website to enjoy a remarkable concession on the tools you consider. These tools will be very advantageous for establishing or growing your SME or any startup. So, let's have a look at these advantageous tools.
Moz
This is a very vital tool for your business, especially if you are doing a startup. This tool will be an aid to provide you a better rank on search results. In brief, this tool will be assisting you with beneficial SEO techniques for your business. You can monitor your site statistics and could also get the required solutions if needed, from this amazing tool.
Hotmart
This is an extra remarkable tool to expand your business conveniently, notably if you wish to expand your SME. This tool will help you to promote your business, and will also help to let your SME or Startup reach to a wider section of people. This tool will also help you to monitor the performance data of your business. You can opt for this amazing tool, and you'll be amazed by seeing a boost in your sales.
Trello
This is an extravagant tool to increase your productivity. This tool will also help you to do your projects efficiently. You can organize your projects or even your peculiar task using this awesome online tool. Trello provides its customers with aid in the automation of work. You can create a task list and could finish it automatically by robots or bots.
Jira Software
A user-friendly, secure, and easily operable tool to build up software tools for your business easily. They have their particular workflow chart, which mentions their way of working. They help you to handle and to do projects perfectly. You can finish your development in four simple steps- Plan, Track, Release, and Report. Jira Software also allows you to connect with your team on your project.
Zendesk
This is a great CRM tool that allows you to scale and implement your needs easily with its awesome sales, support, and customer engagement software. Zendesk enables you to finish in a short time. You can choose this amazing tool to elevate your customer relation conveniently.
Salesforce
Salesforce is an amazing platform to deal with CRM software. You can track your whole customer interaction and information at one location. This tool also provides you an aid to convert your email marketing into automated and personalized email marketing. Salesforce is very user-friendly; they have a 24×7 customer support team ready to help you whenever needed.
Amazon Web Services (AWS)
If you are looking for a database area or content delivery or compute power or other relatable functionalities for your business, then AWS will be the preferable choice to be selected. You can build advanced applications needed for your SME or Startup that are also scalable, reliable, and flexible, using the trustworthy Amazon Web Services.
BinPartner – Binomo
BinPartner Binomo affiliate plan helps you to promote your business to a huge range of traders or customers. This tool provides you important data for a better analysis. You can also get exceptional promotional stocks using this awesome platform. This tool helps you get stable and strong earnings by grabbing the attention of a wider range of your customers.
CyberLink
This awesome tool helps you to get creative media playback and editing software using which you can develop, play, and then share them for your business advertisement. You can also learn to develop promotional media like a pro at the CyberLink platform. However, still, you are not required to be an expert in video editing or media development to utilize this astonishing tool to promote your business.
Crello
Crello is a fantastic designing tool that will allow you to develop cool graphics and animations to share it on social media or at websites for promotional interest. Crello has an extreme template range of over 25,000 templates to simplify your marketing task. You can develop eye-catching animations for grabbing people's attention at your business website and social media using this great tool.
All these tools come with various pricing plans. You can have a look at the ones which are on sale and the best fits within your budget here.
Video – What is a Startup?