This is the ideal time to be looking for ways to cut your debts, liabilities, spending, and ultimately improve your bottom line for when markets reopen. Rest easier knowing you'll be fitter, leaner and more competitive than ever. Here are some opportunities not to be missed.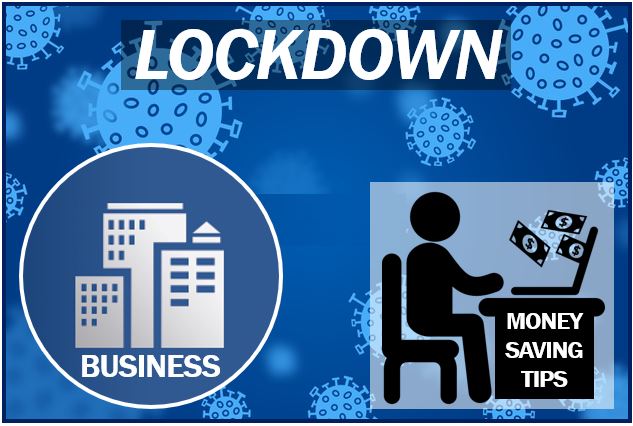 Close your doors
No, we don't mean throw in the towel! If possible, consider shifting your business permanently toward telecommuting, home working and e-commerce. Today's office workers rely on telephones and computers they can just as easily use at home. Engineers can use them in the van or onsite. Customers use them to find your goods and services. Which raises the question – why are you paying a fortune for offices, workshops and car parks? Why pay to fuel a building nobody needs or a high street presence for customers shopping at home?
Potential savings from bricks and mortar downsizing are so enormous it seems bound to be the future of business. Check out this guide from The Telegraph.
Negotiate with your landlord
If it's too soon to divest yourself of property altogether, suggest a rent reduction. Property has become absurdly expensive in recent decades while the cost of building maintenance hasn't. Property owners are getting rich for doing not a lot, so there is plenty of space for negotiation.
Landlords will become increasingly flexible about rents when they realise property values are falling steeply and prospective business tenants are becoming rarer. They'll be even more flexible when they realise your workers are telecommuting. How to negotiate with your landlord.
Apply for refunds
Many of us are out of pocket because of advance bookings cancelled by the lockdown. That includes hotel accommodation, conference and exhibition spaces, air flights, rail season tickets, festivals, concerts, sports fixtures, deposits on hire items no longer needed and insurance cover for activities you aren't conducting. All of these things may qualify for refunds. Some insurance companies are agreeing to premium refunds on fleet vehicles, plant and equipment that is not being used.
In some cases, you can claim back costs through the credit card company or bank you used to pay for them. The rules are muddy, but don't be shy – just ask.
Furloughing
Even if you haven't furloughed staff you should be looking into it. Furloughing doesn't mean you are firing people or closing down, it just means you can protect everyone by scaling back activities that are currently unsafe or unprofitable. Market disruptions and partial lockdowns could carry on for months, possibly years.
The Coronavirus Job Retention Scheme allows employers to furlough any PAYE employee, provided that they agree to it. It protects the workers from unemployment and employers from the cost. It has already been extended until October and could be extended again. It can apply to full-time, part-time, zero-hour and agency employees.
Compare business energy tariffs
Business Energy costs can be astronomic: they have never been higher and the energy market has not been designed to help. The cheapest supplier today may be the dearest by the end of the year. The tariff you signed up to can be changed at any time, and loyal customers are penalised with higher bills. Basically, the market was designed on the assumption that shopping for energy is an ongoing process and everyone is constantly looking for the cheapest. When people don't look for the cheapest supplier, they don't get it.
Business can't afford to be lazy in hard times, so use a price comparison site – often – to get your power at the right price.
Be greener than green
In addition to green energy and recycling, the best way to be green is to use less, and re-use more. People are realising this, which is why "zero-waste" shops are popping up everywhere. Zero waste means re-using quality items instead of throwing away ("recycling") disposable ones, avoiding unnecessary journeys, and eliminating extravagant packaging.
Telecommuting is far greener than commuting on biofuels. Quiet roads and clean air during lockdown have made more people see this, so get ahead of the curve and embrace it in your business model.
Migrate to the cloud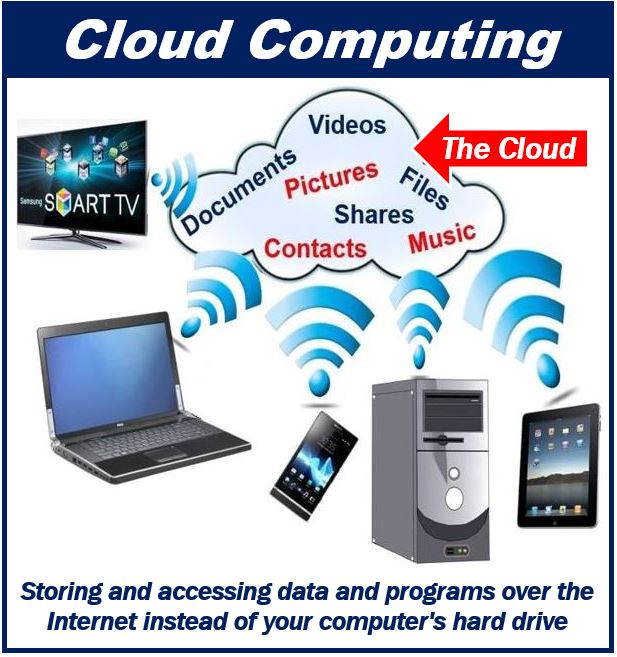 Cloud software makes telecommuting even more feasible. Employees can access crucial software resources from anywhere, and all your documents are in a single secure repository. Document control, workflow and task lists become much simpler.
In-house software license fees cannot be recouped when your needs change. The Cloud allows you to pay for what you use and no more. It also puts Project Management Software, CRM systems and other tools in reach of companies that previously could not afford them. If you are now considering a major transformation of your company, you might need some Project Management Software!
Cut traditional advertising
The best time to spend on advertising is when the market is brisk with lots of cash circulating. Extending that logic, now is not a good time for traditional advertising. It is a time for new, alternative, tactics.
Many businesses need to think more locally, but for others, it might mean online – especially if you aren't using websites and social media to their full potential. Consider making videos about your company because they are a great way of appearing close to customers who are locked-down or physically remote.
Mutual-aid partnerships with other businesses, community associations and trader's groups can work wonders. You can try outreach, endorsements, co-sponsoring events and facility-sharing.
Apply for business grants
There are already two major grant schemes to help businesses recover from the lockdown, both administered by local authorities. One is the Small Business Grants Fund, and the other the Retail, Hospitality and Leisure Grant Fund. These schemes may not last long, so if in doubt, check your eligibility and apply – soon.
Reduce your debt
There is a good chance of higher inflation approaching, and therefore higher interest rates. However, the government is encouraging banks to make it easy for businesses to get cheap loans. If you can pay off your expensive debts with a cheaper one, this could be the perfect time to do it!
---
Interesting related article: "What is Cost?"