How we over-the-phones changed drastically over the years. The bygone days of only providing in-person services, over-the-phone services, and mail-order services are swiftly becoming further behind us. We are forever becoming more technologically advanced. If you are a company that doesn't stay current the only person you are hurting is yourself. Now with the internet becoming a larger player in commerce, every business in this realm needs an adequate IT department behind them.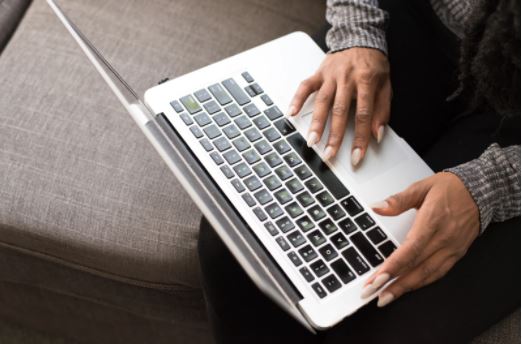 We can now make big purchases like cars, trips, banking products, goods, and services on our phones, tablets, and computers. Services that you could only get in person or via the mail are slowly becoming extinct. Now that consumers have more power at the tip of their fingers, businesses have to transform how they do business.
Mom-and-Pop shops that were successful only to their local consumers can now easily become an internationally recognized name because of the internet.  In order to keep up with the competition, businesses need to adapt. Leading businesses are increasingly turning to information technology (IT), skilled hardware and software supports, and telecommunications networks, to streamline their services, and in turn, boost their profits.
IT Is Crucial To Any Business
IT continues to grow its importance in business. It should be a part of every business plan. Whether you are a small business or a multinational corporation, IT is increasing its importance within enterprises around the world. Companies that have hundreds of computers, software and databases systems to the small businesses down the street that only utilizes a computer or two, IT plays a role. Before we get to the importance of IT on the front end of the company, we must recognize the importance of the backend.
For many companies, e-mail is the main tool used to connect between employees, managers, and the outside world. The proliferation of emails really sparked the use of the internet around the world. People enjoyed the fact that they could send messages almost instantly compared to several days of the alternative snail mail, so to speak.
Technology keeps evolving which has led to a variety of different options for companies to correspond internally. Many companies use instant messaging (IM), text messaging, video conference services, and internet phones as means to communicate. The more we rely on these things the harder it is for companies to function when something happens.
Having managed IT services at your disposal will help with any disruptions of productivity and business. This will allow you to have IT professionals at your disposal to assist with any issues.
Support For Your Companies Back End
One of the best things going for businesses on the back end of their company is keeping important data to help build your business in the long-term. Having well-kept data means you can look back to see where you can find efficacies within your organization or company.
You can store all the data in the world, but data is really only a benefit if the data can be used and accessed effectively. Organizations and businesses that are progressive in nature and want to grow tend to use data as the baseline for any conversations around their strategic plan.
Management Information Systems (MIS) give organizations and businesses the ability to track sales data, track profit and expenses, and monitor and productivity levels. Having the ability to get this information in a timely and proper fashion can make decisions quickly to counteract any outstanding issues.
Organizations and companies can track sales routinely, allowing them to immediately react to lower-than-expected numbers by boosting employee productivity or reducing the cost of an item. You want to make sure that this information remains in the palm of your hands so assuring you have the proper IT protocols in place will save you from many headaches down the road.
Supports For The Front End Of Your Business
As beneficial as IT can be on the backend of a company, it is equally, or arguably more crucial, to have viable services on the front end. Now more than ever before, proactive companies are using IT to better client relationships. Customer Relationship Management (CRM) systems keep track of all interactions with customers.
Having this data available helps companies understand how well staff is being received by their clients. Having good customer service can make or break a company's ability to attract and maintain clientele. If a customer calls with an issue the company that is using some sort of CRM services will be able to pull all the information related to the customer. This will help build trust and relatability, which all ultimately affect the likelihood a client will stay with a company in the future.
Leaving IT Supports To The Professionals
Owning or managing a business is equally stressful and wonderful. With everything that business leaders that are ambitious and want to see success work tirelessly to grow and mainline their business. Depending on the size of the business, a company may not have the resources to have its IT services performed in-house. As technology advances more and more business professionals are turning to managed services.
IT managed services are defined as third-party Managed Service Providers (MSPs). They provide everything that an internal IT department would and more. MSPs can provide twenty-four-hour technical support, advice on operations, data storing in the cloud, system management, and software and hardware sales and consult. MSPs can take of everything IT-related in your organization. Your phones, emails, Point of Sale (POS) systems, and more. When one of these pieces of technology goes awry, you can count on your service provider to be there to get back on track.
Taking A Holistic Approach
There are many benefits to exploring managed services. MSPs provide their clients with a holistic approach to business operations. MSPs provide monitoring, management, data storage and security, and more under one roof. Having everything in one place reduces the blame game between coworkers when something goes south.
Every company wants to have a sense of security and stability when it comes to its operations. When you use MSPs, you can count on your data and applications to be hosted remotely via a virtual server. Long ago were the days of losing all your data during a natural disaster, fire, or flood.
One of the most attractive benefits to using an MSP rather than having in-house services is the round-the-clock 24/7 service provides peace of mind. If something were to go wrong, and you utilize in-house services, you have to deal with long-time delays waiting for your IT staff person to arrive and fix the problems.
You can count on your MSP to be on the clock 24/7 and will support you when you need it the most. Not to mention any union, labor, or overtime disputes that may come up with calling in staff in the middle of the night.
MSPs Can Support Your In-House IT Staff
It does not mean that you should not have someone in-house familiar with IT. In-house IT staff complement your MSP, especially when it comes to hardware issues. Utilizing MSP for most of your IT needs, your in-house IT staff can focus on doing things differently and working alongside your MSP to garner tangible results for your company.
While your IT staff focuses on the day-to-day operations, managed IT firms can focus on assuring you are fully in compliance with everything from client privacy, financial privacy, and assuring all rules and standards help protect individual rights are followed.
For companies working in sensitive industries like legal affairs, health, or financial services know that having data protected is of the utmost importance. Your provider will work hard to avoid any complications with sensitive data and assuring you keep in compliance with all your local laws and regulations.
Being Cybersecure
If you think of a small business thirty years ago one of the investments they make is in a security system for their shop. We often forget that it is important to protect not only our physical assets but our digital ones too. It is becoming easier for criminals to learn how to hack and break into a company's data and finances digitally. If you rely on technology for your company you need to have cybersecurity in the back of your mind.
Cybersecurity is the protection of digital data and devices from cyberattacks. If sensitive information gets out can be quite damaging to a company or individual. There have been horror stories where information like salaries, credit card numbers, civic addresses, and more have been stolen digitally from companies and posted publically.
There are a plethora of threats and attacks you should be aware of and your IT managed provider should know how to fight. Cybercriminals continue to get more clever in how they approach cyberattacks. The leading cyberattack continues to be malicious software, most commonly known as malware.
Malware destroys your computer by introducing viruses, worms, and adware. Ransomware is a severe type of malware. Ransomware blocks your network and systems until you pay the cyberattacker money to unblock them. Other damaging threats include phishing, social engineering, and advance persistent threats.
Centralizing Services
There is something to be said about centralizing services within your company. Centralizing your services by signing on to an MSP will ultimately save you money over time. Doing so will reduce your overall infrastructure costs. If you go in-house you will be on the hook for salaries, paying for training purchasing new infrastructure, assuring your subscriptions are up-to-date, and all new software updates.
Going with an MSP you will only be on the hook for a monthly or yearly fee for their services. These organizations tend to always the leading technology and infrastructure at their fingertips. MSPs usually offer a variety of different plans for you to choose from. When your company is looking to scale, rather than purchasing everything you need to do so you can easily contact your MSP to upgrade your plan.
This will save the business owner lots of time, energy, and money. You can be assured that the staff within an MSP is trained with all the current trends and technology to assure you are getting the best service available.
Having A Competitive Edge While Having Peace Of Mind
If the financial and security benefits are not enough to convince you to consider switching to IT managed services, the peace of mind and competitive edge you get just might. Regardless of what type of business you are operating, it is pivotal to stay on top of the latest technology. If you are not staying up-to-date with the trends, you are giving your competitors an advantage.
Now, more than ever before, it is getting harder to catch up if you follow behind the trends. IT managed services take care of switching your firm over to the new technology, so you can have peace of mind. The IT side of your operations is vital. Poorly facilitated IT can give you many headaches will slow down progress. The more you can get ahead of issues the more successful you will be. The peace of mind you receive knowing that one of the largest parts of your company is worth every penny you pay for MSP services.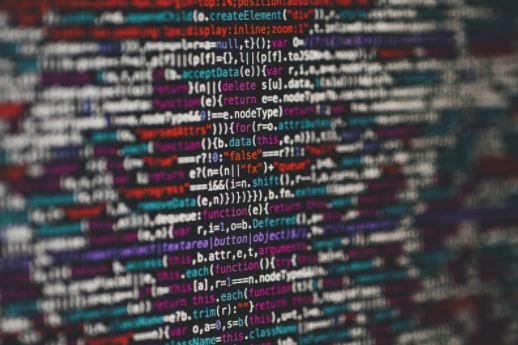 If you have taken anything from this article is the fact that the IT wing of your organization or business is increasingly becoming more important to have and protect. Having a strong IT department through a managed IT firm will assure you maintain security and trust with your clients. As your company grows so does the need for more advanced technologies. Your MSP will be there for you every step of the way.
Most business owners and managers believe that they have to be an expert in every aspect of their operations. While it is important to have a plus on everything from human resources (HR) to IT, business owners should be comfortable hiring help where needed. IT is typically one of the most complex parts of a company, so you want to make sure you have the right people working on your behalf. If you decide today to go with an MSP, you will thank yourself tomorrow.
---
Interesting related article: "What is Information Technology?"