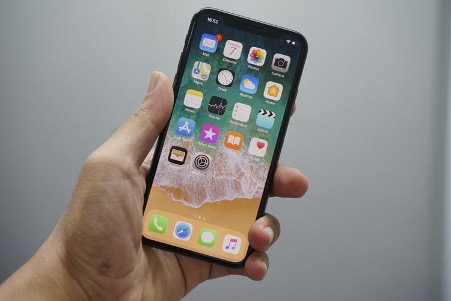 The world is changing, and so are the methods through which people kick-start their businesses. Today, all you need is your smartphone and the will to begin. 
If you don't have a ton of money to purchase equipment to start up a business, there are a couple of ways to earn money using your smartphone. These businesses require little money to begin, so they are the best options for people scouting for businesses with little to no budget; Gone are the days when you need to go about seeking jobs to make money.
1. Blogging
With just your smartphone, you can become a blogger. Starting without a computer is not as convenient, but you sure would get a lot of tasks done. Blogging platforms like WordPress and Tumblr can work on most platforms.
Starting a blog is free, but getting yourself a laptop as soon as you can make your job a lot easier. You can make money on your blog by advertising, affiliate marketing, and selling books and courses. It might take a while to drive traffic to your blog or get any significant income from it, but it sure is worth the shot.
2.
Sell Your Music
Sometimes you don't even have to go to the studio to make your music or hire a PR team to get it across. Several mobile apps allow you to make your music with all the necessary tools embedded in them. On Spotify, you can also make money from streams of your music; all you need is a sizable number of followers. With the Spotiflex Spotify growth service, you can increase your audience and stand a higher chance to make more money. 
3.
Videographer
With your smartphone, you can document events and moments for people on video. You no longer need to buy expensive cameras, expensive equipment, or a crew to become a videographer. These days, all you need is a phone with HD quality cameras and apps that help you edit these videos.
4.
Life Coach
You no longer need a degree or certain credentials to become a life coach anymore. All you need is proof of your experience. To do so, create a website highlighting your level of expertise and get testimonials from people who support your idea or have experienced your services. A couple of write-ups could work too – they work as a marketing strategy to help prospective customers see why you're the right person for the job.
Over time, clients start booking appointments or requesting meetings. You get to charge them for your services and begin to make money.
5.
Social Media Manager
Help big brands manage their social media and drive traffic by working as their social media manager. Brands pay social media managers a considerable amount of money to create contents that help them build an online presence that drives in more sales. You can get everything done with your smartphone. Ads and other costs are covered by the brand, so you don't need money to start.
6.
Mobile App developer
The demand for mobile apps is increasing every day. This makes it a pretty good business to venture into. With your smartphone, you can create apps, test them, and sell them for money. You could also work with companies that are willing to invest in developing an app for their business.
7.
Event planner
You can help people plan their events right from your smartphone as long; as you have basic organizational skills. This could be a pretty easy job, as phones come with a variety of applications that serve as reminders and schedulers.
Conclusion
Smartphones withhold more power than you think. You can build a top brand and make a whole lot of profit by selling your services via several platforms.
As functional as your phone may be, there are certain limits that might not make working as comfortable as you'd want. So, get yourself a computer as soon as you can.
---
Interesting Related Article: "Scientists crack e-waste recycling of old cellphone cases into high-quality plastics"