During the lockdown, it is likely that your workers have either been working from home or working patterns have changed to reduce the number of people on the premises at any one point. Whatever your business has had to during these unprecedented times, it is likely to influence the security of your premises.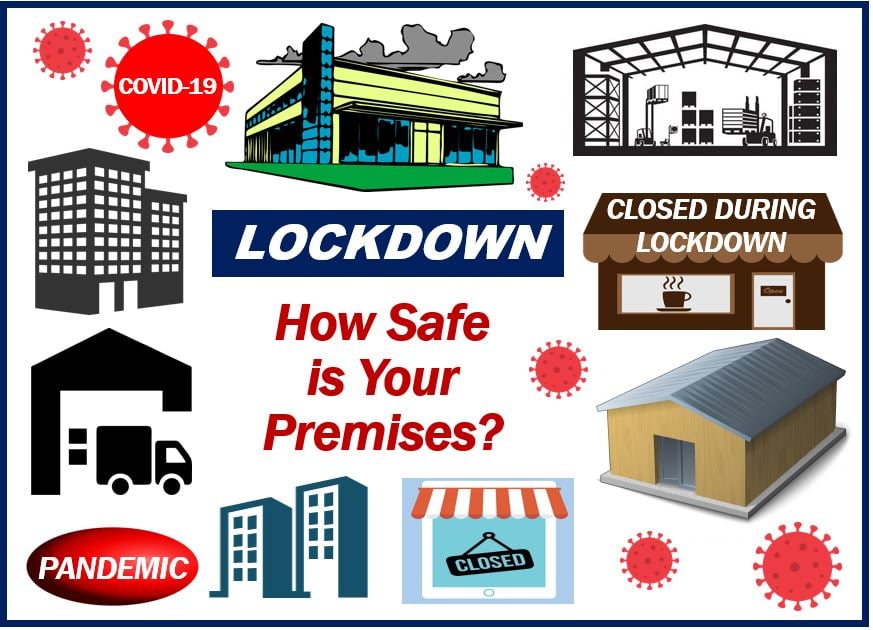 Let us put it this way, with many premises either completely vacant or with reduced members of staff, that presents more of an opportunity for thieves to break their way in without detection. With fewer peering eyes, if any at all, the chances of being caught are reduced. It's just a question of whether you have left anything on the premises that is worth taking.
If Your Premises Has Been Forced to Close
While much of the economy has been allowed to open back up under COVID-19 restrictions, allowing for social distancing, many others have not. These businesses include nightclubs and other close contact places where social distancing is considered too difficult to implement. This has meant that many premises, some in high-traffic areas, have been vacant for more than half a year.
Aside from an infrequent visit by owners and management, no one will have stepped foot in premises since before the beginning of the pandemic. While that has disastrous economic effects, with little to no money coming into the business, it also means that no one is keeping watch of the premises and, potentially, a break-in would not be apparent for weeks until the next time someone was to come in.
While some premises rely on an alarm response to deter break-ins, the fact that opportunists will know which businesses are closed with no members of staff on site will only serve as encouragement.
Virtual Security
Even before lockdown, many businesses made the move to virtual security teams that would remotely monitor the business' premises from afar. At the sight of any suspicious activity, a keyholding company can take action to secure the premises and raise an alarm – even if no one is on site.
For such businesses during lockdown, having been shut down by the government, this mode of security has proven to be priceless as it reduces the need for relying on a key holder during these times. It also means that employees do not have to drop everything they are doing to attend a potential emergency over a false alarm. Pandemic or not, that can quickly turn into an irritation that will make an employee unwilling to volunteer themselves as a key holder.
What You Can Do to Safeguard Your Business
Whether your business is closed due to the pandemic or simply between trading hours, there are some basic steps that you should take just in case your premises does suffer a break-in. These include:
Not keeping money on site overnight/without a member of staff present
Keep valuables out of sight when closed (i.e. not in the shop window)
Visible CCTV cameras/signs (even if you do not have a CCTV system in place, this will still act as a deterrent)
Ensure at least two members of staff are always on the premises, with one to lock up and another to act as a witness
Utilise a keycode system, so as anyone cannot enter through a key alone
If your business does not currently do all of the above, you are taking an unnecessary risk over the security of your premises and everything that is inside of it. Doing so will keep your business as safe as possible during any enforced lockdown closure, as well as between opening hours.
---
Interesting related article: "Why you should consider getting a security audit."