To grow a successful business, you have to keep up and utilize the latest technology. No matter what type of business you have or what industry you're in, you cannot underestimate the power of technology and how much your business needs it.
Nowadays, it's hard for a business to grow if they're not adopting the latest technology as they will not be able to connect with the rest of the world and adapt to changes. Some people may think that having the basic equipment to start a business is enough and they don't have to purchase the latest software to perform.
However, this could put your business at risk, and you will struggle to grow in the market. The benefits of technology are endless, it saves your employees' time, makes them more productive, and ensures that your data is secured. Here's why your business should go with the latest technology.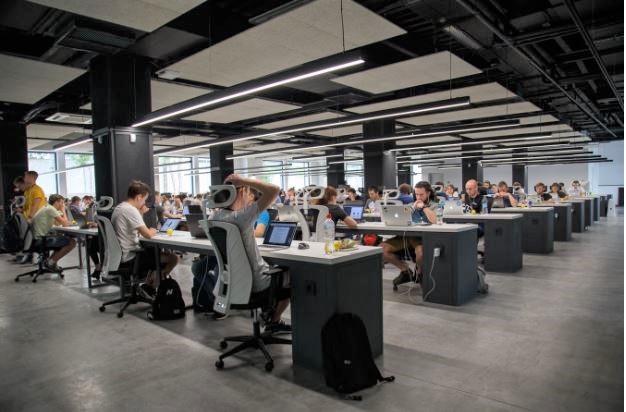 Provides Security 
A workplace that isn't safe automatically reduces productivity. When your employees are working, knowing that their data could be stolen at any moment or the work they're doing could be erased, they will not be able to provide their maximum productivity.
That's why you have to install the latest software to ensure that your data is secured against theft and that you have a back-up in case all of your data is erased or lost. There are many monitors and software that allow you to keep an eye on your business and will make your employees feel safe, which will increase their productivity.
However, not all expensive software can match your business needs and provides you with the result you want. You have to guarantee that the technology you're going with is suitable for your business goals and will help you achieve them. IT professionals as http://www.summitadvisorsit.com/, confirm that a technology that isn't aligned with your business goals could cause many problems and can prevent you from growing your business. That's why you have to ensure that you're purchasing software and equipment that matches your needs and allows you to compete in the market.
Increases Efficiency 
Getting the latest technology will enhance your business in every aspect. There is a lot of equipment that will ease the work process for your employees which will make them more productive. Other equipment helps your business stay organized and allows you to reach your goals. The efficiency of your company relies on the type of technology you use, the more advanced the technology you use, the more efficient your business will be.
Improves Communication 
There are two types of communication every company needs. Communication between employees, and communication between the company and customers. Without the proper equipment, your employees will not be able to communicate with each other, and you will not be able to interact with your customers and know their needs.
There are different software programs that can be installed on your employees' computers to allow them to contact one another easily. Interaction between employees is important because it saves a lot of time and effort. Instead of getting out of the office and going to another employee to ask for something, they will just contact each other online.
Easy contact between you and your customers is important because customers are more likely to go with a company they can easily contact whenever they have a question or a complaint. Having technology that allows you to communicate with your customers online can affect your sales and enhances your public image in the market.
Enhances Company's Management 
With technology, you can collect, store, manage, and analyze data for your company. If you're not storing your old data, you will not be able to know why your company is not improving or what can be done to improve.
Every business should collect operational data to analyze it so the business can grow; and with the use of the latest technology, your business could store old data, analyze it, and provide you with a solution to enhance your performance. You will be able to save a lot of time, money, and effort by acquiring the latest technology.
There are endless reasons why every business should go with technology. Almost all companies use the latest technology and always ensure that their software and equipment are up to date; and if you're not going with this software and equipment, you will not be able to compete in the market and it will be hard to grow a successful business.
Technology makes it easier for all companies to reach their goals. However, it's important to choose the right ones so you can have the results you expect. Some equipment might not be suitable for your company and it could cause many issues that are hard to fix.
---
Interesting related article: "What is Technology?"