A new launch date for the ETIAS visa waiver has recently been announced. The European Travel Information and Authorisation System is now expected to be operational towards the end of 2022, pushed back from the original 2021 release. It is likely that the travel document will become mandatory for Canadian citizens following a 6-month implementation period.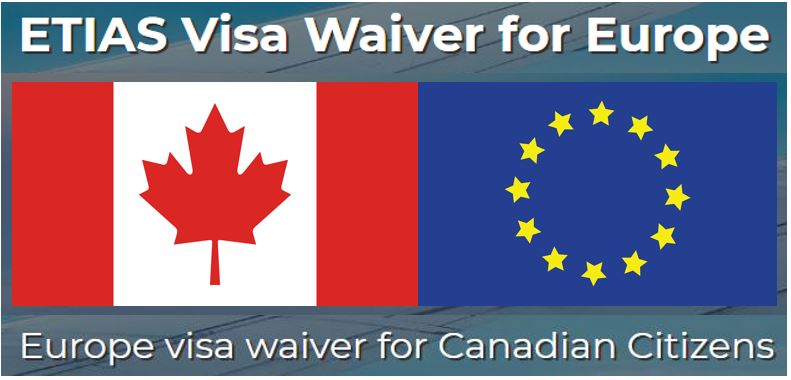 ETIAS changes – Canadians be prepared
Canadians carrying out business activities, or transiting, in one of the 26 European Schengen Area countries, need to be prepared for these changes to the visa liberalisation policy.
Currently, Canadians can enter top European business destinations such as Berlin, Madrid, and Paris using just a valid passport. Although this has proved convenient for trips across the pond, a call for greater security and safety has resulted in the development of ETIAS.
ETIAS is an automated IT system aimed at closing security gaps. The scheme will assist authorities in tackling crime, improving border management and preventing irregular migration. It is not a visa, the introduction of the ETIAS for Canada means citizens will continue to benefit from visa-free access to the Schengen Area, however, they will be required to apply for this new travel permit.
By pre-screening all travellers from non-European nations, any individual who could potentially pose a risk can be prevented from legally entering, greater security for residents and visitors alike.
Passenger information will be automatically checked across several international security databases: EUROPOL, EURODAC, and INTERPOL are all consulted, in addition to an ETIAS watchlist, in order to carry out a thorough background check on the applicant.
Most applications approved in minutes
Fast processing times accommodate last-minute meetings taking place in the Schengen Area. It is estimated that 95% of applications will be approved within a matter of minutes, although it is recommended to apply at least 3 days in advance, whenever possible, in case of delays.
In the case of a hit during this automatic process, the application would go on to be processed manually, each case is assessed individually and the final decision must be reached within 2 weeks. In the unlikely event that an ETIAS is refused, the applicant has the right to appeal.
Such measures will increase security across the countries to which ETIAS applies, further reducing the threat of terrorism in these nations and providing a safer environment for business and tourism activities.
ETIAS for visa-waiver nation citizens
Anyone from a current visa-waiver nation will need to apply for ETIAS to transit through a Schengen Area country. This could apply, for example, to passengers on certain flights from Toronto to Moscow which involve a lengthy layover in Munich, Germany.
With no visa-like obligations, Canadians can continue to enjoy hassle-free access to Europe. It is designed to be visitor-friendly and reduce delays at the border.
The application is fully online, with no need to go to an embassy or consulate and no biometric data collected. All that is required to apply is a passport with a minimum validity of 3 months, a debit or credit card to pay the application fee and a current email address to which the approved permit will be sent.
The application form itself requests that travellers complete some basic personal information, such as name, address and date of birth, and passport details. Background questions will also be asked regarding any criminal convictions and health in order to achieve an accurate and complete profile.
Valid for three years
Another advantage is that the ETIAS is valid for 3 years, if the associated passport expires in this time a new application must be made. As it is multiple-entry, it is possible to leave and enter the Schengen Area as required during this period, with no need to reapply. This is particularly useful for frequent work trips to Europe. The maximum duration of each stay is 90 days within a 180-day period.
Should the ETIAS holder wish to visit several countries on the same trip, this is also no issue. It is not necessary to apply for a separate ETIAS for each destination. The Schengen Area remains border-free allowing for unrestricted movement throughout the zone once in possession of the visa waiver.
Once the program is operational, travellers will be able to visit the European Schengen Area countries with the reassurance that measures have been taken to ensure their safety and security.
Author Bio
Susan Noel is an experienced content writer. She is associated with many renowned travel blogs as a guest author where she shares her valuable travel tips and experience with the audience.
____________________________________________________________
Interesting related article: