The year 2020 has not been that great for travel through the world. The beginning of the year brought the Covid-19 pandemic to the world, affecting the tourism and travel industry largely. With international travels restricted during the time and hotels shut down, travel plans, be it professional or personal, had to be dropped. However, since the world is recovering slowly and steadily from this terrible period, traveling has started picking up the pace and people are being careful and precautionary.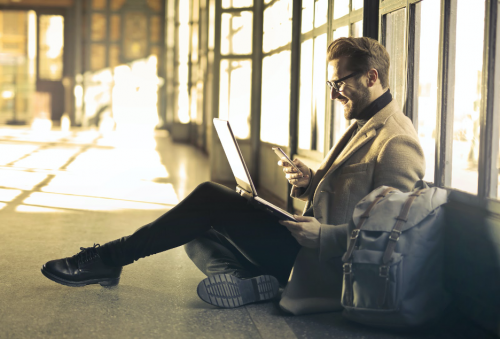 It affected every segment of the travelling industry. In fact, according to recent studies nearly 90% of travel marketers have slashed their marketing budgets due to COVID-19, said by David Kovacs, the founder of TravelSEO.net.
Due to the same reason, the year 2021 would be one of the significant years to watch out for new travel trends. Since no one was able to satisfy their travel craving this year and had to spend most of the time at home, the year 2021 would be the time to travel again, although in a little different way than we did in pre-Covid time.
1. Social Distancing
It is one of the most important things that every country and government has focused on. Currently, be it flights, trains, or any other type of transport, you will notice, people sitting with a gap of two or more seats with empty seats in between. We will be noticing the same trend in the year 2021 as well until we finally have a vaccine and it has been given to everyone.
Social distancing will also be a part of how you will be traveling a country and avoid any type of crowded place and transport. At the same time, be it hotels, restaurants, markets, or community places, you will discover frequent sanitization, which will become a habit whenever you travel, and social distancing.
2. Location and Detail Sharing
It is something the government organizations have been doing right now to make sure that they can track the location and places you have been to, in case you become Covid positive. It will be a major trend in the year 2021 as well, where you will be able to travel, however, you will constantly have to share the details of where you will be going, staying, etc. Covid-19 can quickly change situations in a location. In that case, the details and information will help to track a person.
3. Not Traveling in Groups
Group travel used to be the thing before the pandemic hit is. Going around and traveling with your friend was one way you could enjoy and relax at the same time. However, the new situation has made people travel either solo or simply with their partners. The same trend would also be a part of 2021, where you will not see travelers getting along with other fellow travelers or coming in a group.
4. Requirement for Experts
While the pandemic has completely changed the way we travel now, 2021 will see a huge increase in demand for travel experts due to this. Travel is expected to become more complex, especially for business travelers. In this case, people will lookout for a travel expert that could make their itinerary and make the necessary booking which is complicated and follows all the regulations of the government.
5. Traveling in Private Transport
Lastly, another emerging trend of the year 2021 would be traveling through private or solo transportation. To avoid the crowd or use of public transport, the business traveler would prefer using more private cars or cabs. They can also select any similar transport where they will not have to share the space with anyone else, to prevent any possibility of getting sick.
---
Interesting Related Article: "3 Unmissable Travel Opportunities for Entrepreneurs"