One of the reasons for the success of a business is its ability to communicate effectively with its audience. Marketing campaigns get the word out about a product or a service.

Likewise, PR is a tool used to align your business with other brands and people. Knowledge of the target audience is the first step in developing a marketing strategy. A comprehensive PR strategy makes use of available resources, including PR Media  programs, to connect with the audience.
Hence, businesses need to invest in PR campaigns. Here are eight reasons why:
1. Creates awareness
PR helps in creating awareness and credibility for a brand. PR is all about connecting with people through print and electronic media. Hence, it tends to leave a lasting impression. More and more people are turning to social media to determine the reputation and credibility of a brand. The target audience also tends to look at who is endorsing the product and why. It is PR only that allows businesses to form a connection with the audience.
2. Allows a business to stand out
Since a business has control of its narrative, it provides an opportunity for the brand to find its unique selling point. Nowadays, customers are interested in what makes a brand unique and different from others. Through PR, you can connect with your audience on a personal level. By sharing stories of how your business started, it can help you find what makes you different from your competitors.
3. Finding investors for the brand
Startups and small businesses have a hard time finding investors that take an interest in their product or service. Having the right connections can be of great importance for a brand. It is through PR that a business can locate and approach investors interested in a product or service.
4. Control your image
With PR, businesses have the leverage to form and control their image. By connecting with people and other brands relevant to the product, they can shape their image as per their liking. Businesses that do not invest in PR are at the mercy of the media.
It is their perception that will drive the image, whether in favor or against a brand. PR provides the opportunity to share the brand's narrative with its audience. Press releases are a great way for businesses to communicate directly with the public.
5. Recruiting employees
People tend to associate themselves with brands that follow the same ideology as them. Hence, as a business owner, it can help you find talented individuals that agree with your goals and objectives. It brings in creativity, boosts morale, and productivity.
6. Great for small businesses
Small businesses often lack the resources to fund a marketing campaign. A small business may have an audience, but reaching them is difficult. So they can invest time and effort in a PR campaign to gain an audience. Through networking and sending PR packages, small businesses get the exposure that they need at a low cost. The key is to connect with like-minded people.
7. Crisis aversion
Bad publicity can be devastating for a brand. It is where PR comes to the rescue. It can help you share your side of the story and convince your audience to believe in you. PR also helps in preparing you for a future publicity disaster.
8. Business growth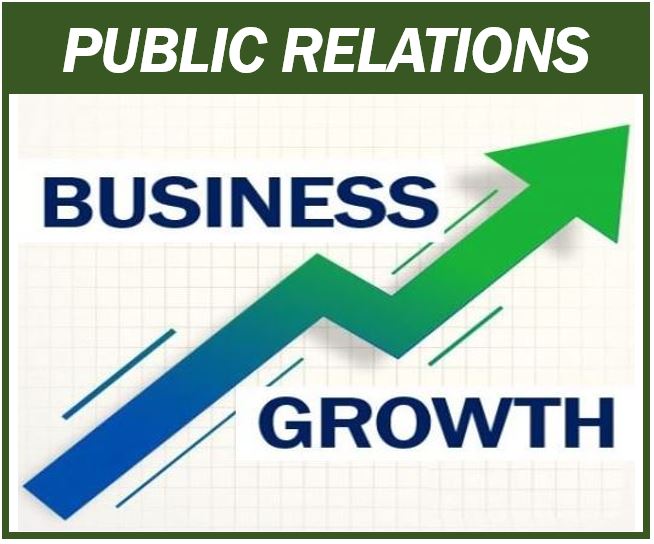 The more people are aware of your brand, the more likely they are to invest in it. Hence, this way PR helps in driving sales through word-of-mouth. Obviously, the quality of services offered by a brand is equally important.
Conclusion
The success of a PR campaign depends on a few key factors. As a brand, you need to be aware of the message that you want to communicate to your target audience or the objective that you want to achieve. You cannot stress the importance of this step. You must determine the value a brand offers to its target audience—only if they can relate to the product or service and trust your brand.
The next step is to have channels, including media, sponsorships, editorials, blog posts, etc. These can help you in engaging with the customers. Moreover, it allows room for feedback. Always encourage feedback as it helps you in growing and maintaining trust with your audience.
---
Interesting related article: "What is Public Relations?"