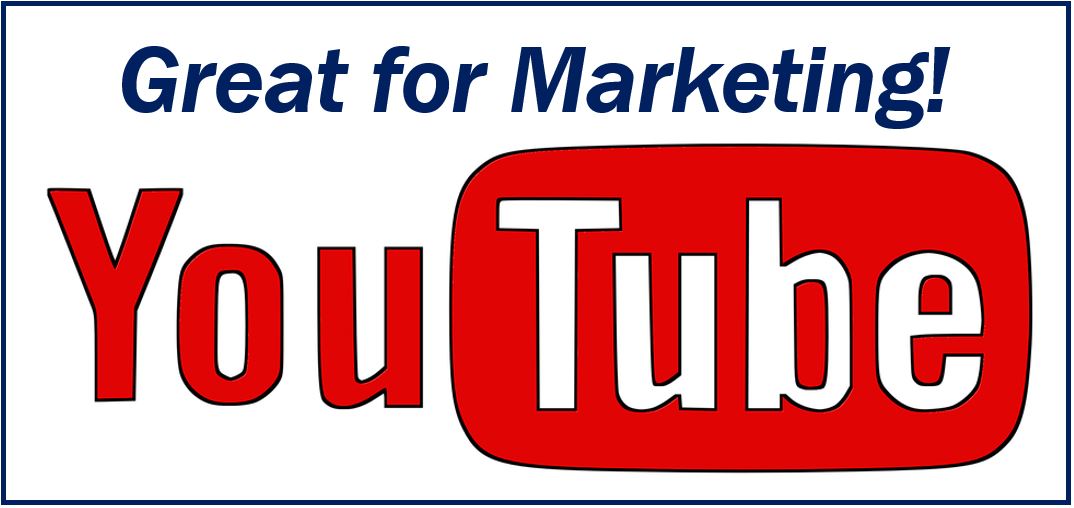 It is predicted that in a few years, companies will fix 75% of their marketing budget on digital marketing. So, in this competitive world that strives hard to reach the summit and expand their business, one must remember that the best marketing shouldn't even feel like marketing, and should focus solely on smart and creative ways to increase your revenues. One of the best methods is by reaching your potential clients through excellent eye-capturing astounding visual aids, instead of making them read a text, for which YouTube is the best platform. Top it with a highly relatable video which has good content, humour and sarcasm, your business can reach unfathomable heights. After all, the atomic particle of digital marketing is the content and the atomic bonds are presenting excellent story-telling which is not to make the company appear better, but is to appeal the customers and make them feel smarter.
Optimising your videos and your YouTube channel is a pressing matter, which can be picked up from SEO (search engine optimisation). With YouTube replacing a lot of broadcast or cable TV network, having 1.5 billion active users with most of them falling in the younger category and having one-third of the internet-using it, YouTube inevitably is one of the highest-potential platforms to market your business for spectacular results. Here are 5 ways of how your business can use YouTube for marketing.
BRING CONSISTENCY
If you are uploading videos, you must do them regularly. The audience like a regular YouTube channel that posts at least 1 video per week. When you are regular, it shows that you are a trusted person and is dedicated to bringing new and good content every week. Also, try to pick a time to post your video that will help get the maximum views out of it. YouTube has almost replaced the Television channels, so try to be like one. The more the content, the more the viewers. There is this fact that over one-third of Millennials and Gen Z's access news through social media- so it is very essential for a YouTube content creator to be consistent. Also, in the beginning, put in a variety of content to attract a wider range of audience and also to find out what type of video people like to watch, so that you can keep making them in the future, and not let your viewers and future-clients get bored.
KNOW YOUR AUDIENCE
For a YouTube business channel, you have the options to access the Analytics tab that gives you a quantitative analysis of things like how many views, average watch time, interaction rate for each and every video, and revenues generated. When you monitor your watch time and Demographics, you can find out what kind of population is viewing your video, what age do most of them fall, do they belong to an independent, self-earning class of people who can afford your product, where are your videos viewed, what time is it viewed the most and so on. All these pointers will help you develop videos that will cater to the right type of audience to increase your revenue. Also, once you are certain that you are reaching the target audience, you can be sure that your business booming large is not a miles-away thing anymore. These Key Performance Indicators (KPIs) will also help you formulate an excellent and flawless marketing strategy and goals that can include increasing brand awareness, driving more traffic to your website, improving your market sales and/or generating more leads and conversions.
WRITE A CAPTIVATING TITLE
Your Title tells a lot about your video content. It should contain the main keywords, and also should attract customers to watch the video. The keywords will help you get the right type of audience; thus, you should make sure that you research well on what people want to see, therefore what keyword would best give the results. You can find such hot keywords in your niche with the help of Google's Keyword tool that will generate more searches. A little of clickbait is fine. For example, you have an interesting title, but you leave the other half of the title off so that the viewers can click on it to find about the other half that they are interested to know. Although, make sure that you do not use too much click-baits as they could reduce the audience's trust in your videos and inevitably reducing your revenue.
THUMBNAIL IS VERY IMPORTANT
When they say "love at first sight", a thumbnail for your YouTube videos plays a major chunk of role in it. The thumbnail should have a basic idea of what the audience is going to find out in your video. You can use a freeze-frame, but making a custom one shows greater results. It should be superlatively attractive and use beneficial symbols that can hook someone on to, like showing arrows, adding great animation, etc.
It helps to have a good display picture for your account. If you are an independent businessperson, then your headshot can be a display picture too. In your videos, you can add watermarks. These watermarks won't be a hindrance, and it will increase your brand value.
CREATE GOOD VIDEO CONTENT
Your video, even if is used for an ad, should magnetise the audience towards it right in the first five seconds (remember, they have an ad-skip option after 4 seconds). Even if they want to view your video, they must be convinced in the first few seconds that this video will not be a waste of their time. After all, the human attention span is only 8 seconds, which is one second lesser than a goldfish's attention span. Learn to present concise and creative information within 5 minutes to sustain viewers' attention and hook them to your channel for a long time. After all, "Brevity is the soul of wit".  You can use limited annotations and text at the end of your video (and not in the middle which will distract them) that will link the viewers to your website or any other social media account, but note that too much of them may annoy the viewer.
Using different video tools will make your content appear better. You can use Vyond for creating animations, for live action videos, Wave is good, and for live action videos, that is stock footage, Sidely Promo is really good. The video tools will speak for your great quality.  video and images. Bring a specific style to your videos that are unique to you. Remember to use standard video sizes, otherwise, it may be blurry.
Ensure that you also share your YouTube video links in other platforms for future clients to view.
Some other ways to get YouTube views and subscribers for your business channel can be:
PRESENT COLLABORATION VIDEOS AND CUSTOMER TESTIMONIALS
CREATE COMPELLING DESCRIPTIONS OF VIDEO AND EFFECTIVE HASHTAGS
ASK VIEWERS TO SUBSCRIBE
Thus, with the right choices and decision, you can flourish with your business using YouTube. If you liked our article, do share your views and put down your thoughts in the comment section below!