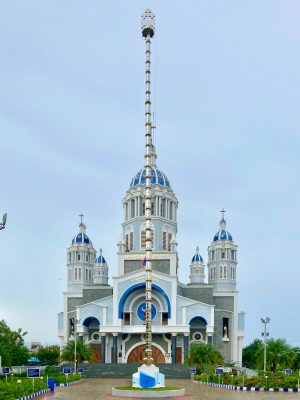 India is a populous country and in recent times, the tier 2 cities are equally growing in popularity along with the tier 1 cities. Thus, people in India are showing great interest to buy houses and apartments in tier 2 cities like Tiruchirappalli, Nellore, Madurai, etc. This is primarily because the metro cities are now attaining saturation in the real estate sector. Buying a house in these tier 1 cities has also become a financial challenge for many people. Thus, without any doubt, people are turning their focus toward tier-two cities. These tier-2 smaller cities have great advantages over the tier-1 cities for several reasons. These smaller towns are now attracting a lot of buyers and developers.
Buying a house and investing in properties of Tiruchirappalli:
Tiruchirappalli is a famous smart city in India, owing to the tremendous government initiatives that have taken over this city. The Government is offering the city a lot of amenities so that it turns out to be analogous to the other major cities.  With a shift in the industrialization model, especially in the financial services sector and the IT industry, Trichy is witnessing a great growth spurt in the real estate sector. People wish to buy a house in Tiruchirappalli as the city enjoys exceptional job opportunities along with a very sound infrastructure. The real estate in this city is affordable and the cost of living here is economical. The city enjoys better connectivity, improved roadways, and ample green and open spaces. Tiruchirappalli is also known for its enhanced civic amenities, airports, and a host of lifestyle amenities. All these factors together contribute to making Trichy the best place to buy a house.
Some best areas to buy a house in Trichy:
Some of the best venues to buy a house in Tiruchirappalli are as follows,
K.K. Nagar:
The Kalaignar Karunanidhi Nagar is one of the best residential neighborhoods present in the south zone of the city. It is one of the popular areas to buy a house in Tiruchirappalli as it is close to the airport. This ward is also densely populated in the city. It has good links with the rest of the city through good bus routes. KK Nagar is pollution-free and is in a noise-free environment.
Anbu Nagar:
Anbu Nagar is one of the best residential localities that offers a perfect mix of different types of residential properties. You can choose to buy apartments, flats, houses, or even plain land in this area, and be happy that your investment stays secure.
Other best localities where you can confidently invest and buy a house in Tiruchirappalli are,
KK Nagar,
Ayyappa Nagar
Papa Colony
Anbu Nagar
Vasantha Nagar
Rajiv Gandhi Nagar
Geetha Nagar
Fathima Nagar etc.
Some of the posh areas in Trichy are Thillai Nagar, KK Nagar, Woraiyur, etc. The cost of houses in these areas could be from Rs. 22 Lakhs to Rs. 85 Lakhs. You can choose to buy a house in Tiruchirappalli at different spaces and in different localities, without compromising your budget. The best place to locate these properties is housing.com. It is one of the highly efficient online portals to locate and buy a property in Trichy and almost every Indian city.
Book flats in Chandigarh:
Buying an independent house or booking a flat in Chandigarh can be one of the best decisions of your life. It is one of the best-planned cities in India. It has also undergone marvelous developments in recent years. If you want to lead a life filled with luxury, then you should opt to buy flats in Chandigarh. Some of the best places to buy flats in the city are as follows.
Zirakpur:
Zirakpur is one of the best places to book flats in Chandigarh. It is present near the western end of the city and it is emerging as one of the vast property markets in the city. It has ample projects to render and all of its housing projects are relatively affordable as well. As the area features exceptional utilities and infrastructure, its housing projects are enticing to most home buyers.
Sector 44 in Chandigarh:
If you choose premium and luxury localities for buying flats in Chandigarh, then sector 44 is an ideal choice. This area has undergone great infrastructural changes and has attained massive growth in residential properties. It is a prime location to book an apartment with extravagant homes, and it is also filled with well-planned roads and lush green scenarios. Professionals love to book homes in this area, as it is close to IT parks such as Panchkula.
Dera Bassi:
This region is in the northern part of Chandigarh and it renders the perfect balance between the residential zones and the corporate areas. The area has the best infrastructure and is the best location to buy flats in Chandigarh. The place is known for its higher education institutes, schools, and other major amenities.
Apart from these areas, you can also choose to book flats in Chandigarh at sector 17, Chandigarh airport area, Bar Majra, Dhode Majra, etc. You can book flats in these areas and other locations of Chandigarh through housing.com. It is one of the best online portals to book apartments and flats. The website lists the latest properties in the city available for sale. You can use the filters to choose an ideal flat and relocate to the apartment instantly by contacting the owners directly on the website. Housing.com offers a great platform for browsing  new properties in all Indian cities.
---
Interesting Related Article: "The Benefits of Hiring a Professional Moving Company"