CBD gummies are a super fun and tasty way to enjoy CBD and ensure that you can always work your daily dose into your routine. Available in all kinds of tasty and delicious flavors and fun shapes, it's no surprise that CBD gummies have become one of the most popular ways to enjoy CBD.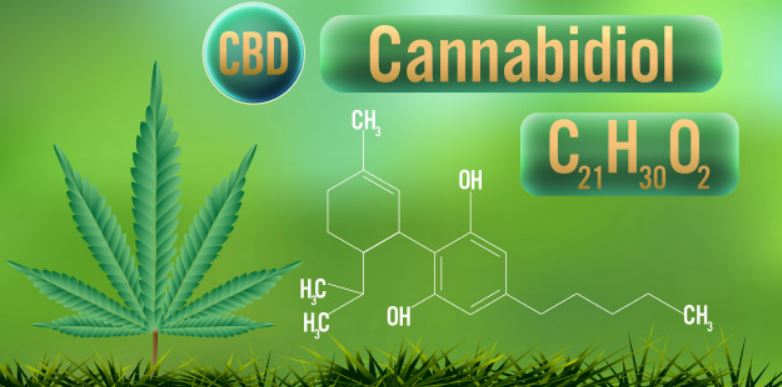 Many brands, such as PureKana, who use all natural healthy ingredients, stock CBD gummies these days. With so many health focused brands now available, it can be difficult to know where to start.
Whether you are looking to find a fun way to liven up your CBD routine or a way to discreetly enjoy a CBD treat during the day, CBD gummies are the perfect solution. To help you find the perfect CBD gummies, we have put together a list of some of the top CBD gummy brands.
So, where can you buy CBD gummies online for an affordable price?
PureKana
PureKana's vegan gummies are made using 100% natural and organically grown vegan ingredients, making them the perfect way to easily treat yourself to a little something sweet while also consuming a healthy dose of CBD.
Each gummy contains exactly 25mg of CBD. Having a precise amount of CBD within each gummy helps to ensure that you can easily keep track of how much CBD you consume each day. PureKana gummies come in packs of 20, making them the perfect on the go CBD solution.
PureKana works closely with the farms that it sources ingredients from to make sure that all of its CBD gummies are made from the very best. Healthy ingredients include organic turmeric, hemp CBD isolate, and organic grape juice. Natural flavoring is used to enhance the taste of each gummy further, making them taste just like your favorite fruity candies.
PureKana gummies contain CBD isolate, ensuring that each gummy is completely THC-free. By using CBD isolate, PureKana customers can enjoy their tasty gummies worry free, without the addition of unknown cannabinoids and terpenes.
Green Roads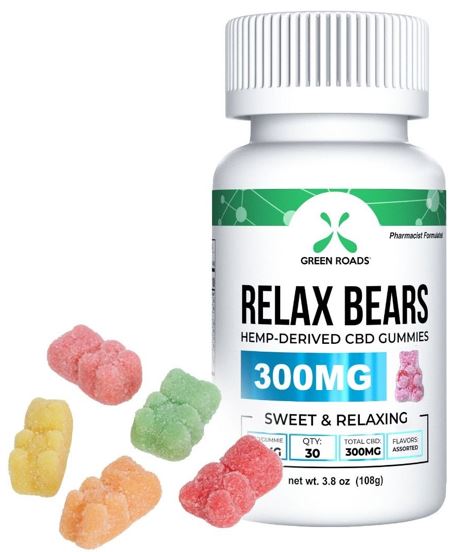 Green Roads gummies are an excellent alternative to regular candy, made using healthy ingredients and packed with CBD. There are a number of sweet flavors and shapes to choose from, including specialized gummies designed to create particular effects.
All of Green Road's CBD gummies are guaranteed to be completely THC-free as they are made from hemp plants. One of the really pleasant things about shopping for CBD gummies with Green Roads is that they use third-party lab testing to ensure consistent quality and purity throughout all of its products. The results of these tests can be accessed before shopping so that you always know exactly what you're purchasing.
Green Road's flagship gummy froggies come in a range of different concentrations, including 25mg and 50mg of CBD. Froggies are available in both a fresh fruity flavor and a sour option for a twist. Green Roads' froggies are the perfect sweet treat that you can enjoy all day long.
Relaxing bears, containing 10mg of CBD each, come in packs of 5 and 30 so that you can easily take smaller packs with you while out and about and keep a larger supply at home. Gummy bears come in a mix of different flavors, including sweet and sour, so that you get a surprise with each bear.
Green Roads also have a range of CBD night time gummies containing a mix of CBD and melatonin, helping you to transition from day to night with ease. Nighttime gummies contain calming flavors designed to be much milder than their regular gummies.
FlavRX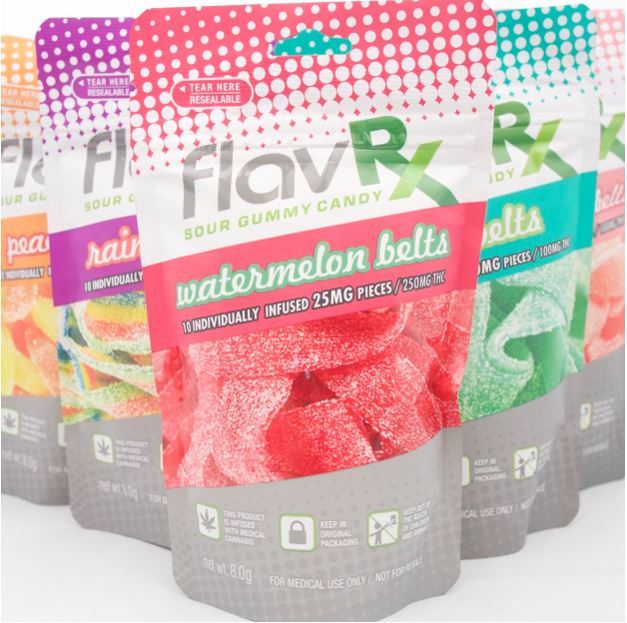 FlavRX CBD gummies pack a burst of fun, fruity flavor and CBD for a tasty sweet treat that you will be unable to put down. There are 14 different shapes and flavors to choose from, including mango, cotton candy, and pink lemonade.
When shopping with FlavRX, you cannot help but feel like a child again who has just been let loose in a candy store. With so many exciting flavors and shapes available, it is almost impossible only to order one bag! Fun shape options include rings and belts, making FlavRX's gummies fun to mix together to create your very own CBD filled pick and mix.
There are also two concentration options allowing you to tailor exactly how much CBD you consume in a day to your individual needs. Customers can choose between 100mg and 250mg packs.
All of the FlavRX gummies are guaranteed to be 100% free from THC, having been made from organically grown hemp plants. The healthy blend of natural flavorings make FlavRX gummies a great alternative to your regular sugar packed candies.
---
Interesting related article: "What does Cannabidiol mean?"