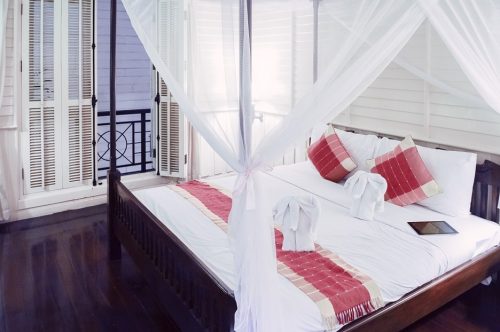 Getting a new mattress might sound easy, but in reality, it is not. In fact, a buyer needs to consider various factors, and planning needs to be thorough. Otherwise, a hasty and ignorant decision could end up in regrets, especially since you could get stuck with the mattress you've impulsively purchased for years.
Moreover, a mattress has a direct effect on a person's sleep quality, so careful planning needs to be emphasized. To help you find the best choice to suit all your needs for sleeping and other activities, below are some tips you can keep in mind:
Create a Budget
The essential part of preparation before buying a mattress is setting a realistic budget for your needs. Not only will creating a budget help you manage financially, but it will also help narrow your choices.
The cheapest budget you can allot for a mattress would be around $250, but the choices in this price range mostly use basic materials and could be a hit or miss. If you believe the best mattress for you should have more to offer, a budget of around $1,000 to $1,500 would be more realistic. For more clarity, the price ranges for mattresses typically include:
Budget ($250 to $1,000) – Mostly made from basic materials; Has innerspring or all-foam options only.
Mid-Range ($500 to $1,500) – Made from quality materials; Has innerspring, all-foam, or hybrid options.
Luxury ($1,200 to $3,000) – Made from high-quality materials; Has hybrid and latex options.
Search For Options Both Online and Offline
Before settling for a mattress you might have come across, make sure to explore all of your options using both online and offline resources. For in-person store visits, asking assistance from sales representatives can make finding options easier. Moreover, you can physically try out the mattresses and get a feel of them to help you make a decision.
On the other hand, shopping platforms have made it easier to filter features online. By setting up your preferences and budget, only relevant products will show up. This alternative makes exploring efficient so you can examine more mattresses even at home.
Choose One That Suits Your Sleeping Position
When choosing a mattress, keep your sleeping position in mind. Ensure that the firmness offers the right amount of support to avoid developing body pains while sleeping. To know the right firmness for you, refer to the information below:
Back Sleepers – Firm or hybrid foams help support the natural curve of the vertebral column.
Stomach Sleepers – Because this position puts the most stress on the spine, firm or hybrid foams are needed to lessen strain and support the natural curve of the vertebral column.
Side Sleepers – Softer foams will help cushion bony pressure points that arise from sleeping sideways.
Combination Sleepers – Medium-firm foams will help accommodate different kinds of positions.
Know What You Want and Don't Want In Your New Mattress
To make selection easier, narrow down your choices by listing what you want and don't want for your new mattress. To make enumerating easier, consider the following factors:
Size
Think about how many people you want to fit on the bed. Of course, wanting to sleep on a spacious mattress even if you're alone is completely valid. For reference, below are the typical sizes of mattresses as well as how many people can fit on them:
Single/Twin (38" x 75") – It can accommodate one adult person.
Double /Full (54" x 75") – It can accommodate an adult and a child together.
Queen (60" x 80") – It can accommodate two adults together.
King (76" x 80") – It can accommodate two adults and a child comfortably.
California King (72" x 84") – It can also accommodate two adults and a child, but not as comfortably as a King-sized one.
Type
There is a wide range of mattress types, and each type offers features that serve different needs. Moreover, the type of mattress can also determine its firmness, so it is essential to stay informed.
Innerspring – Budget to luxury; Medium to firm.
Memory Foam – Mid-range to luxury; Soft to medium.
Latex – Mid-range to luxury; Medium.
Hybrid – Mid-range to luxury; Medium
Gel-Infused Foam – Mid-range to luxury; Soft to medium.
Polyfoam – Mid-range to luxury; Soft to medium.
Pick Offers With Trial Periods, Returns, and Warranties
A purchase could stay with you for almost a decade, so make it a goal to settle only for the best. However, testing a mattress briefly while shopping isn't enough to know if it really is the one. In fact, it's possible that even though it was comfortable when you tested it, it actually isn't once you sleep on it.
To avoid wasting money, choose options that come with trial periods, returns, and warranties. That way, you can always ask for a replacement or a refund if a mattress turns out to be disillusioning.
Takeaway
A mattress is an essential piece of furniture that can determine a person's sleep quality for years in the future. Hence, it is crucial to take the time and necessary preparations to find and settle only for the best option.
---
Interesting Related Article: "Can You Use Any Mattress with an Adjustable Bed?"