As the coronavirus outbreak continues to mess up the economy, it has affected many sectors, including car dealerships. With the ongoing efforts to prevent the further spread of the coronavirus, the government has put strict measures, including limitations on travel, wearing of masks, and social distancing.
It has affected the usual way of conducting businesses and has changed how car dealers and shoppers approach the are selling and buying process.
If you still think you need a car during the pandemic, the only thing that should stop you is your safety. Here is what you need to know.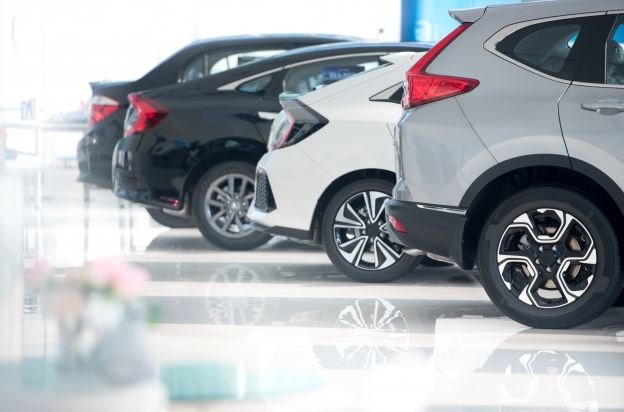 Are used car dealerships in Philadelphia open?
Many car dealerships are open to the public with the ease of lockdown restrictions, though covid 19 rules and social distancing must be followed strictly. If you plan to visit a car dealer, you must wear your mask and observe social distancing to ensure your safety and that of others.
Remote Buying and Contactless Delivery
As people are encouraged to buy goods online, it is also possible to buy your car remotely and have it delivered contactless. You don't have to visit a card dealership physically, as many have switched to selling cars online and delivering them so that they can safely get to you.
So, how does contactless delivery work?
Before delivery, your car is sanitized inside and out with disinfectant spray by someone wearing protective gear. This kills any bacteria or viruses around the car surfaces. The vehicle can either be delivered on a trailer or by a driver, depending on the means you agree. Having your car loaded on a trailer and delivered to your house minimizes the amount of contact a delivery driver can have.
If a delivery driver must drop your car, they must wear protective clothing to cover their arms and legs, plus gloves. Before leaving, they should spray the car and wipe down keys and interiors like handles to kill germs and viruses. For the paperwork, it can be sent electronically or via post. All these procedures make it possible to deliver the car safely without physical contact between the two parties.
Can I Test Drive the Car?
If you visit a car dealership, you are allowed to test drive the car. However, unlike traditional test drives, you will not be accompanied by a dealer representative to observe the social distancing rules. Also, you must sanitize yourself and the car before and after the test drive to ensure zero risks of spreading the coronavirus.
In 2021, you can start the car buying process from scratch to closing a deal online without visiting a dealer in person. If you would like to know more about a vehicle you are interested in, car dealers are now offering virtual viewings with a video walk-around of the car. You get to know the ins and outs of a vehicle in the comfort of your home and ask questions and opinions. This level of interaction helps you to make a wise purchasing decision. There are also comparison sites online to compare different car models with all the information you need, like the specs and performance of the car. This has made it easier to help you decide the car that is right for you.
Will Coronavirus Pandemic Delay the Delivery of My Car?
With all the measures put in place to prevent the spread of coronavirus, there is a high possibility of delay when it comes to the process of buying and delivering your car. Companies and car dealers have to take extra precautions in protecting their staff, and the logistics of the whole process may cause some delays. To quicken the process, you can purchase a car in stock at a dealership.
Is it Safe to Buy Used Cars?
Mots car dealerships have both new and used cars. The process of buying used cars in Philadelphia is just like buying a brand new vehicle when dealing with a car dealer.  They ensure that the car is cleaned thoroughly and sanitized before it is delivered to your home. All safety protocols are observed; hence it is safe to buy a used car.
However, this might not be the case if you buy a used car from a private seller, especially when the vehicle is still actively used. If you are purchasing a car from a private seller, observe the covid19 measures such as social distancing, wearing a mask, and disinfecting the car before inspecting it.
Working with a used car dealer in Philadelphia can help you save money as you can get a good deal that is less expensive.
Financing
If you are wondering that you will get a good deal on a new car, the answer is yes. This is especially if you are planning to pay for the car monthly using HP and PCP finance deals because the interest rate is low at the moment. You can easily find a cheaper deal on new cars.
What happens if I'm not able to meet my monthly payments?
With the uncertainties of the coronavirus pandemic, you may not be so sure about your financial stability, and you may find it hard to make upcoming payments in the future. Before committing to any arrangement, you should be confident that you can make the upcoming payments.
If you find yourself in a financial situation change, talk with your finance provider immediately for help on the way forward.
Conclusion
Buying a car during the coronavirus outbreak is easy as all processes can be done and finished online without the parties meeting one on one. Those are some of the things you should know to help you buy a car safely.