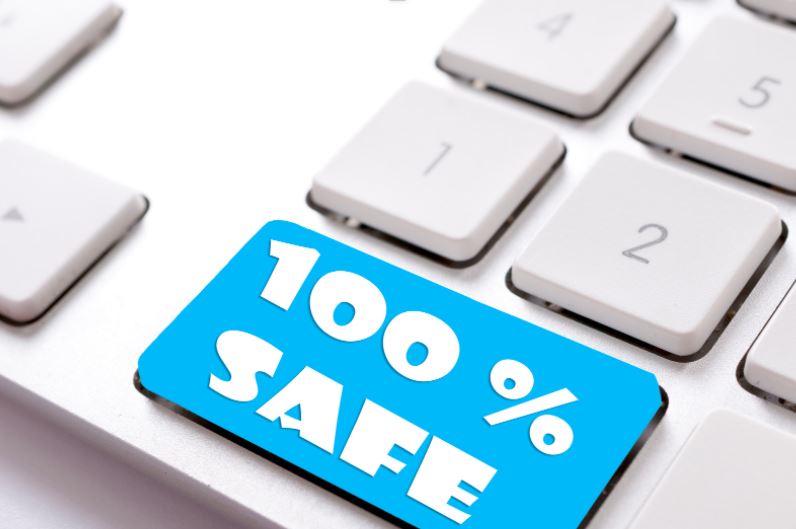 Online shopping makes it simple to access whatever products you want. The popularity of online shopping has all different types of product providers wanting to get products in front of consumers quickly. Health supplements, products and traditional medicines can also be found online. Health products can be purchased through e-commerce websites, online pharmacies, forums, social media, blogs, and advertising. The internet is borderless so it can be nearly impossible to authenticate a seller and determine if the products they are selling are safe and of good quality. Be aware of these tips to stay safe:
Purchase products that have been assessed for safety and approved for local use.
If a product is not available in your local area, there is a reason for that. Some products have been approved for sale in their original country by not for local use. For example, sexual enhancement products can be purchase from many sources overseas. Most medicines for erectile dysfunction are available by prescription only and the products that can be purchased from those overseas sources could be dangerous. Many of these products are counterfeit, could contain banned substances, are unsafe and can cause dangerous side effects that can cause a myriad of dangerous health problems.
Know the Seller and Where the Product has been Manufactured
Health products and medicines that come from unknown sources on the internet are often supplied by companies and people that are looking to make fast money. They are often difficult to track down and when problems arise there is no quick way to get in touch with the source of the product. Some of these products may contain dangerous or banned additives. Medications can also be copied (counterfeit) and those contain no active ingredients, the wrong ingredients, or even expired products.
Western medicines require approval before they are marketed in the country, but they can be legally marketed overseas. The companies that sell those products use similar names and copy brand colours and wording closely so that they look like familiar products. There is no way to know where the stores online are getting their products from and if those sources are safe. Prescription medicines should contain certain potent ingredients so that you get the expected result. They should also be taken under the guidance of a doctor. Avoid purchasing health products from unfamiliar or unknown online sources whether they are recommended by others or not.
Be Cautious of Free Consultations or Special Offers
When it comes to online sources, avoid those special offers and free consultations. Online pharmacies might offer free consultations or prescriptions without seeing a patient in person. When you see electronic flyers, auction sites or other sites that offer low prices on products sold in legitimate pharmacies, stay away from those. Also avoid any spam offers that have no contact details displayed on them.
If Something Sounds Too Good to Be True
There are so many misleading claims out there about products that include scientific claims and the promotion of effectiveness of certain products. Some products have references to scientific studies or testimonials or even evidence to back them up, but one cannot verify these claims or details and they are not always accurate. Most often the scientific studies were never carried out and the journals that carry the studies simply do not exist.
When you read about products that are 100% safe or 100% effective this is not an accurate depiction since there are never any products that are totally risk-free. Health supplements that claim to be "natural" or "herbal" can contain certain medicinal ingredients that are not disclosed. Similarly, "miracle cures" for any disease, fast solutions for weight loss or other types of products that promise fast or immediate results. Many manufacturers of these inferior health products will offer people incentives to leave "personal success stories" about their products. There are often comments and feedback left on a variety of forums that promote the effectiveness of these products. All these claims should be viewed with certain skepticism no matter how genuine they may seem.
See Someone Qualified to Help with Your Medical Condition
The problem with the internet is that everyone thinks that the information found there is reliable and accurate. We all can type some symptoms into an internet search and come up with medical conditions, but the answers given are not always accurate. If you are avoiding a visit with a medical professional because you believe that you can find a suitable solution online, then you may be putting your health at risk. You may also increase the risk of a possible adverse reaction if you are taking any medication that could interact with anything that you are unaware you are ingesting due to mislabeling. No health product that you purchase from sources other than legitimate ones comes without risk, so you should always get professional medical advice.
It can be tempting to purchase products online that claim to offer a solution to a problem that you are experiencing. You could possibly develop allergies or side effects to products that you have purchased online. If anything like this occurs, you should immediately stop taking that product and contact your health professional.
Your health is important and when you take chances by purchasing unknown products online that may not be completely legitimate, you could be putting your health at risk. Remember these tips the next time you see a product online that sounds too good to be true. You could be purchasing a product that may do more harm than good. It is always a good idea to purchase only products that are recommended by a health care professional that knows that those products are legitimate. Online pharmacies and health products continue to spring up all over the internet and the reason for this is that they continue to make good money. Inferior products will continue to come available online and it is up to you to do your research and avoid the ones that are not above board.