Are you in the process of buying life insurance for the first time, but aren't quite too sure how to proceed? It is hard to remember to ask all the right questions before you make your decision as to which policy to buy. There are so many types of insurance, and so many different insurance providers, that it can leave your head spinning when beginning the process of buying life insurance.
You don't need to feel overwhelmed when making this purchase, as there are some simple things to keep in mind that can assist you in making the right choice for your family, especially if it is for the first time.
If you are feeling intimidated or unsure, here are some tips that can help ease the process and increase your confidence in making this purchase.
Consider Your Financial Responsibilities
Once you have decided to purchase life insurance, you want to make sure that you are financially able to handle the premiums, but also that you purchase a policy that will cover all the financial responsibilities you have that will still need to be met after death.
Ensuring that the policy you purchase will leave your family debt-free is important. If you were to pass with a $30,000 policy but have $150,000 in debt, be it your mortgage or other responsibilities, your family can be left struggling after your passing.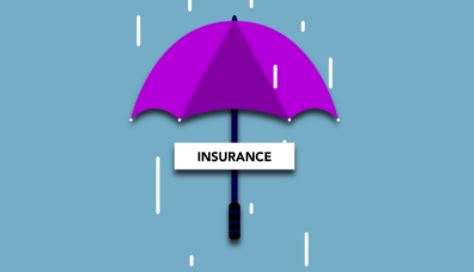 Confirming that your policy covers all your responsibilities makes a huge difference, and since policy amount will affect your premiums, having a solid idea of your financial situation will make the process easier to manage.
Without properly reviewing your affairs, you can purchase a policy that falls short, or end up paying too much in premiums if you are over-insuring yourself. The first step to take when purchasing a policy is understanding what your financial responsibilities are, and opting for the policy that fits within them.
Check out Different Rates and Policies
Not every insurance policy is the same, and while you can purchase generic policies, it is a good idea to shop around and get quotes from multiple providers, to ensure you are getting the best bang for your buck.
Differing insurance providers will offer different levels of insurance, as well as different policy benefits and exemptions. Making sure that you understand the difference between policies and prices is paramount in making the right policy decisions.
Know the Different Types of Policies
There are two types of life insurance policies available, term life insurance and permanent life insurance. The type of insurance you purchase will directly affect your premium, therefore it is important to understand which policy you want.
Term Life Insurance
Term life insurance is exactly that, life insurance that covers you for a certain term, or period. These policies are typically purchased to cover you for 10, 20, 30 etc., years. Term life insurance will not cover you for the remainder of your life, it will only cover you for as long as the term dictates.
This can be advantageous if you are looking to cover yourself during certain periods and repurchase your term as your life changes.
Permanent or Whole Life Insurance 
Whole life insurance policies will cover you from the purchase time, until your death (or a maximum year of age, depending on the policy wording). Whole life insurance is generally more expensive, because it can be an indeterminate amount of time between purchase and passing.
This type of policy is normally purchased not to cover debts during financial milestones, but to build a cushion to allow your family to live comfortably after your passing. These policies are not geared towards covering solely expenses, but to offer your family support after your death.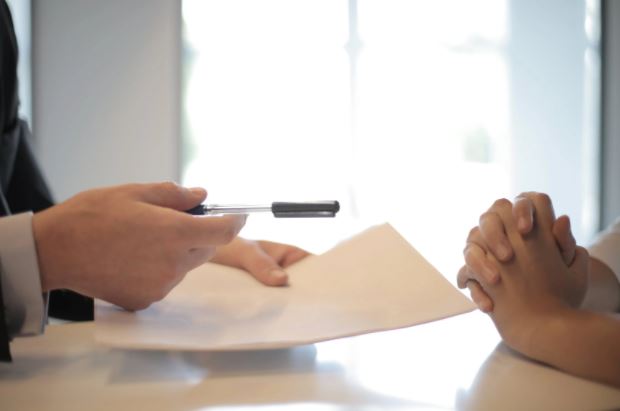 Preparation and Understanding is Key
No matter which type of policy you purchase, you want to make sure it fits your life and financial obligations. Making sure you can afford the premiums is also important, as premiums range widely depending on coverage. You want to purchase a policy that fits your current financial situation, and you can upgrade or remove coverage as your life progresses.
A Trusted Broker will Help Every Step of the Way
Purchasing life insurance comes with a lot of fine print, and if you aren't an insurance professional, there is a good chance you won't understand all of the finer workings of the policy you purchase. The insurance professional at Lopriore.com recommends tailoring your insurance to your lifestyle, and with the help of knowledgeable advisors, you will be confident in your policy.
Making sure that you understand the subtle exemptions and clauses in your policy is important and having trusted insurance professionals advising you can alleviate much of the strain when it comes to purchasing life insurance policies.
If you don't have a solid understanding of the type and term of policy you are looking for, you may find yourself overwhelmed with options and confusion. If you are a first-time insurance buyer, using a brokerage service can be just what you need to help answer your questions and inform you of your options.
If you choose to purchase insurance on your own, make sure that you have decided on an appropriate term and coverage amount, that will leave you well protected and comfortable with the monthly premiums. Overall, knowledge of insurance options will be the key to making a life insurance policy purchase that you can trust, and that will protect you and your family for the years to come.
Having a trustworthy insurance policy is a great way to protect your family and loved ones, and make sure they will have no financial struggles after your death. While it can be uncomfortable to think about, it is imperative to the wellbeing of your family that you have appropriate insurance coverage should something unfortunate happen to you. Now is a great time to contact an insurance broker and explore your options for a life insurance policy.
---
Interesting related article: "Does a term insurance plan cover suicide?"