Overviews
Nowadays, for millions of people owning a cell phone is a basic necessity. However, given the variety of designs, operators, and plans currently in the marketplace, choosing one that suits you best is not an easy task. Many consumers rush in and purchase a phone that appeared ideal, only to discover later that it did not fully satisfy their requirements and lifestyle.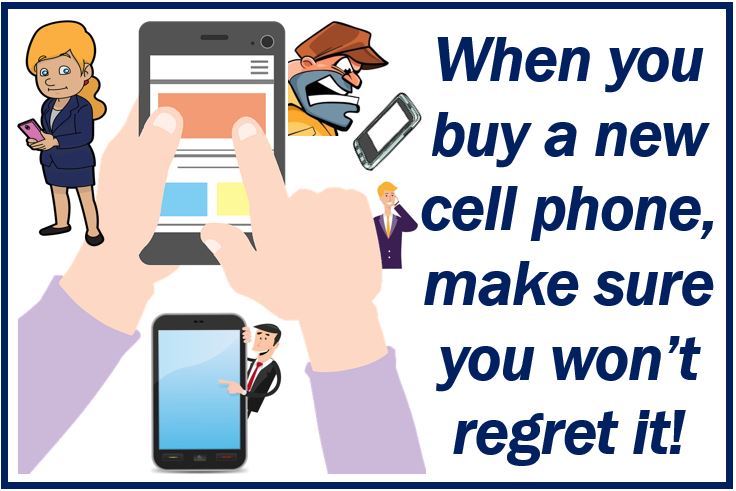 Spending some time checking out what is available, trying them out, and comparing various options, i.e., doing some research beforehand, is definitely worth your while.
You need to take many factors into account when looking to buy a new one.
You need to determine how much you are willing to pay, what type of device best suits your lifestyle, and whether you are going to be using it for work. For some people, battery life is a top priority, while for others it is not so important. Would you consider a used phone in good condition? How important is the recharging speed for you?
Style
Appearance matters to most of us. However, it should not be the primary factor. What's the good of having a nice looking phone if it lacks some or many of the components you need?
Remember that you will be spending many hours each week looking at the screen. Therefore, its type of display should matter. Before committing yourself to a purchase, take the device outside to determine whether the display is bright enough. While surfing the Internet, does the text look clear or blurry? Let it go and look for something else if you are not happy.
Full-screen phones are great, especially if you like using them to look at photographs or watch your favorite TV shows and movies. However, if your lifestyle or work duties mean that there is a huge risk of scratching the screen, perhaps you should look for a smarphone with a smaller screen.
No matter how tempted you are regarding a phone's appearance, remember that it is a tool that should serve you, rather than a device that hold's you back or slows you down.
Features
Cell Phones these days seem to have an infinite number of functions. They can receive emails and tell you when a new one has arrived, give you directions when you are driving, entertain you with music and games, and even make decisions for you.
Focus just on the features that are important for you. If a new device tells you when each type of flower blooms in springtime, but you have never been interested in gardening, ignore that feature. However, if you can download all the latest keep fit apps with a new device and you are a gym enthusiast, then try to find out more.
If you listen to music a lot, make sure that it has stereo speakers. High-end iPhones and Galaxies, for example, have stereo. Only consider a cell phone that has all the features that complement your lifestyle and communications needs.
Price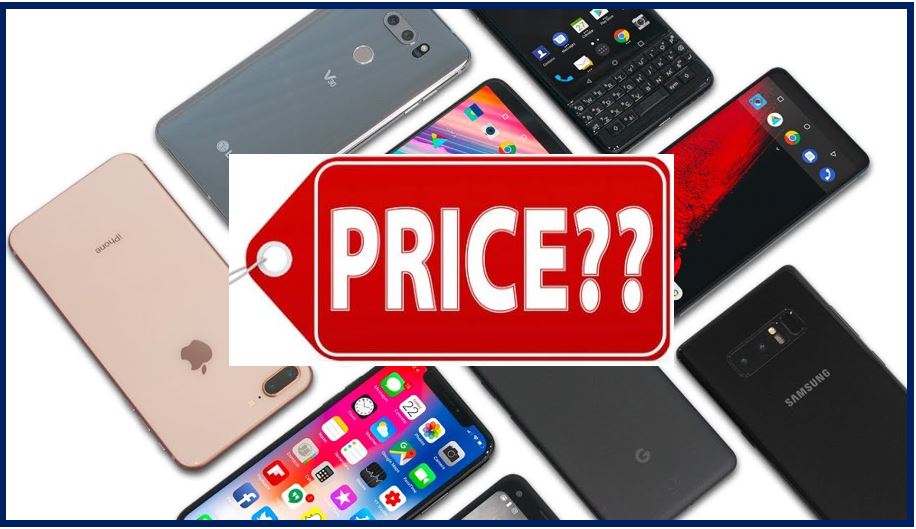 Most of us know how much we are willing to spend before trying out new clothes, cars, etc. The same applies to a new smartphone. Don't walk into a shop or visit an online store if you have not determined what your budget is.
When you know how much you can afford, bear that in mind all the time as you look and try out possible candidates. If your heart is set on one that costs more than you had planned, take a step back. Ask yourself whether you could afford it and whether you really need it. Ask the sales person as much as you can about it. You may discover that its price will probably drop in a few months, especially if it has just come onto the market.
Final thought
So, remember to do your homework before committing yourself to a new phone. In fact, this is good advice for any type of purchase. Make sure you know what your budget is and why you want a new one. If you remember all these tips and take your time as you search through a range of different products, you are more likely to find the one that suits you best.
____________________________________________________
Interesting related articles: