If you're looking for an affordable, effective marketing idea to test out in 2021, investing in promotional products might be the perfect strategy. Buying giveaways can help you improve your company brand presence, reward loyal customers or top employees, land you more leads, and provide other benefits.
However, when buying and using these items, you want to avoid some common mistakes, so your money gets the best impact and goes the farthest.
Mistake: Failing to Have a Strategy and Goals in Place
Many people don't give themselves the best chance of getting a good return on their investment because they fail to have a strategy. If you want to achieve excellent results from promotional products, you need a plan. Know who you're buying items for and why, and how the promo gear will be a part of your broader marketing campaigns.
Get clear about why you want to buy promo gear, too. For example, do your goals revolve around getting new leads, cementing relationships and engagement with current customers, or thanking suppliers? Do you wish to acknowledge and reward employees or provide a free gift with purchase? Know where you're trying to get so the path to get there is clearer.
Mistake: Buying Promo Goods No One Wants
There's no point spending money on promotional goods that have limited impact because no one uses or is interested in them. One of the main payoffs of promo gear is people seeing your brand name and website etc. repeatedly. If this doesn't happen, it's a waste. Don't buy items until you have a good idea of what people might find interesting, novel, and beneficial.
Think about the people you're buying for and what they like, how they live, where they work, their hobbies, family relationships, age, etc. The clearer you are on such factors, the easier it is to understand what might work best.
Mistake: Not Choosing Properly Aligned Items
Another common mistake is not buying promotional products that align well with what your business is about and sells. Don't confuse gift recipients by handing them items that don't make sense based on your brand mission and values and the products or services you offer.
For example, if you position your business as an eco-friendly firm, you won't want to invest in gifts that aren't sustainable. Similarly, if you tout your brand as one about unique products shoppers won't find elsewhere, there's no point choosing promotional products that are run-of-the-mill.
Mistake: Selecting Items Based on Price Alone
With so many goods to choose from, it can be tempting to focus on price when comparing options. Of course, you want to buy value-for-money promotional products, but this shouldn't be your only consideration. Don't get caught out choosing low quality and therefore potentially low-value items just because they're cheap.
People won't be impressed if the items they receive break right away or never looked nice in the first place. Consider numerous other factors when selecting promo gear, such as durability, finish, interest, features, and flexibility. How you're going to distribute goods is of prime importance, too. There's no point spending money on products you can't properly, easily, and affordably post or that will be too inconvenient for people to lug around at trade shows, etc.
Mistake: Not Considering Delivery Timeframes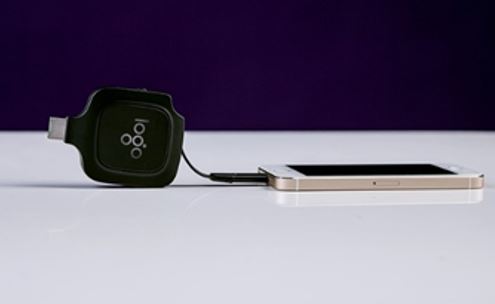 Often, companies get motivated to source promotional products when they're launching a new product or brand, exhibiting at a trade show, or sponsoring or attending a key industry event. It's also common to buy items for seasonal events such as Christmas. In all of these situations, you need products to arrive on time, or there's no point in ordering them in the first place.
Many people make the mistake, though, of not considering delivery timeframes when placing their order. Before you commit, get confirmation of product arrival dates. Ask for this timeframe in writing, so you have something to fall back on if the firm you purchase from fails to deliver.
Mistake: Printing the Wrong Amount of Text on Products
Try not to make the mistake of printing too much or too little information on the promo products you invest in. If you do, you're wasting money. For example, print too many details, and the items will look cluttered and less than professional, and have less impact because the text is hard to read.
On the other hand, if you don't incorporate enough details, such as the company logo, website address, tagline, and phone number, you may not maximize your investment.
Buying and using promotional products for the first time can be daunting. But you can make your money work harder for you and achieve better results if you understand common mistakes and take steps to avoid making them.
---
Interesting related article: "What is a Marketing Strategy?"