Unfortunately, to this day many legal and government procedures can only be done using a physical street address.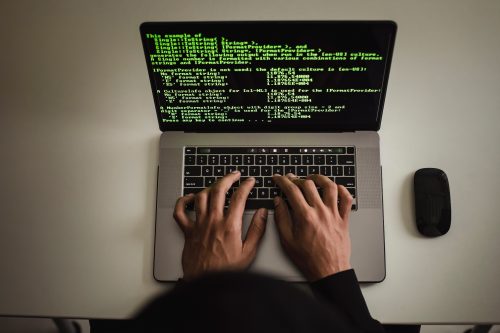 While some of these things can be done online and don't require your physical presence, proof of residency in the state is still very much needed.
For nomads, RVers, travelers, or anyone without a physical address, this is problematic. Many individuals, in this case, seek a friend or family member's physical address to use but this isn't the best idea as you may receive important and sensitive mail on this address that needs to be handled promptly and carefully.
This can be an inconvenience for the recipient receiving the mail and for you.
What is a Virtual Address?
A "virtual" address is a real street address in the USA with a physical mailbox; this address can be used for personal or business mail. You don't need to visit the address to get your mail, offering an advanced virtual mailbox service, you can log into your mailbox online through your smartphone or computer to access and handle your postal mail & packages.
Your mail and packages are delivered to a secure mail facility where the envelope/label is scanned and uploaded to your mailbox; you receive instant notifications with any new mail received.
When logging into your mailbox, you can choose a handling request per mail item like open & scan, forward, shred & recycle, or archive and certified mail operators will get your request done.
How can it be used as residency proof?
You cannot use a virtual address to establish your residency in a state but you can use it to maintain your residency.
For example, you'll need a physical address that belongs to you (a permanent address) to domicile in most states but for government requirements like renewing your driver's license, federal & local taxes, vehicle registration, insurance, setting up a bank account in the US, and more – you can use your virtual street address.
States like Texas, Florida, and South Dakota are lenient with these procedures and greatly accommodate the nomadic lifestyle so a virtual address works best in these states.
Other benefits include:
As a real street address, you can receive mail from various shipping carriers like DHL, UPS, and FedEx, not just USPS like the Post Office. This will make shopping online much easier!
With a unique mail forwarding service, you can have your packages forwarded to you locally or internationally with the best shipping rates available – as your virtual address provider usually has exclusive offers for package forwarding services.
Enjoy unlimited physical and online storage space; your mail & packages are available for you at all times. All opened & scanned mail will be stored in your online mailbox and you can physically store your packages and have them forwarded to you whenever you need if you're on the road or traveling.
You can also use this address as your business address and add it to your website, social media, flyers, etc. to promote your business and ensure your presence in the market.
There are variety of virtual street addresses to choose from, you can have an address in your same state or you can have one in a commercial market like NYC or Dallas.
Featuring a smart filter, you'll no longer be bothered with junk mail and will only get important mail that you actually want. You can also have mail directed into certain folders, for example, contracts or bills can go into the business folder and Holiday greetings can go into the family folder.
How to sign up for a Virtual Address?
Step #1: Choose your address & plan:
Select your virtual mailing services provider, and Pick an address in the city you'd like (multiple locations throughout the United States) and a payment plan with the starter plan for a basic street address You'll also be required to fill out a USPS Consent Form allowing the service provider to receive your mail.
Step #2: Apply for a Change of Address:
You'll need to apply for a change of address with USPS once to start getting mail at your new address. You can apply for a temporary or a permanent change of address; whether you move, travel, or don't have a home address, you'll no longer need to apply for a change of address.
Step #3: View & handle your postal mail:
You'll start receiving mail & packages at your new address and can access it anytime, from anywhere. This mail solution will ensure your important mail is always taken care of, without it piling up or getting lost.
---
Interesting Related Article: "Why Are VPN Services so Popular?"