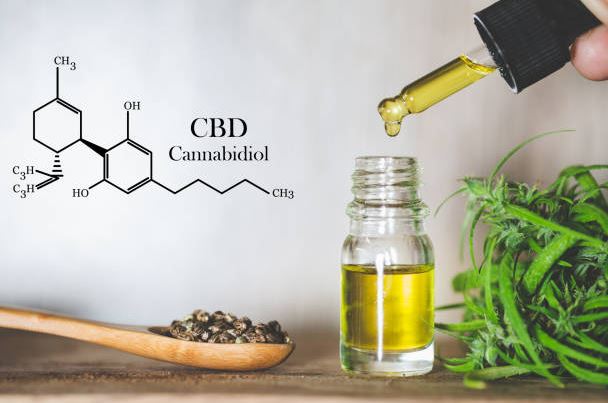 CBD or Cannabidiol possesses widespread and complex antiepileptic, anxiolytic and antioxidant properties. Amongst many other treatments that CBD can help with, alcohol use disorder (AUD) is one of the major ones where patients have actually witnessed significant improvement. 
Various studies and experiments have been conducted on CBD and its reaction in people suffering from AUD and the results, most of the time, have been in favor of CBD's potential to manage the disorder. Well, we will discuss how CBD helps reduce alcohol use later but let us first understand what exactly alcohol use disorder is and how it affects one's body. 
What is Alcohol Use Disorder?
Alcohol use disorder is an addictive disorder characterized by a person's inability to control or limit his/her alcohol consumption. The disorder follows several clinical criteria that consists of medical and psychosocial consequences as well as other common signs such as alcohol tolerance, withdrawal symptoms, and craving.
 As per the data by World Health Organization (2018), AUD causes more than 3 million deaths per year globally amongst which 5 % represents all deaths. Alcohol-related liver injury and alcohol-related brain injury are two of the most common consequences followed by the recurrent abuse of alcohol on the body. 
What is CBD?
Cannabidiol is a natural component of Cannabis Sativa plant and enjoys a dedicated following for its bunch of therapeutic properties including anxiolytic, antioxidant, analgesic, antipsychotic, etc. Its effects are acknowledged up to a point that FDA has approved 'Epidiolex', a medicine for the prevention of seizures in Dravet and Lennox–Gastaut syndromes and it will soon be available for clinical practice. 
Though marijuana is still considered a Schedule 1 drug in the eyes of the federal government, the manufacturing and commercial use of its component CBD derived from hemp was approved after the 2018 Farm Bill. Now, a considerable number of people consume CBD on a regular basis in order to treat an array of ailments including alcohol use disorder. These products can be bought at a local retail outlet or an online CBD store. People also seek medical cannabis with an online medical card to treat some debilitating conditions.  
How Does CBD Help Reduce Alcohol Use? 
With the limited research available on CBD and its relationship with alcohol use, experts suggest that cannabidiol can restrain parts of the nervous system that generally are activated by drugs, alcohol, tobacco, etc.  Different studies on CBD and opioid use claims that addicts were able to control their cravings much more easily after taking a dose of CBD. Overall, it was concluded that this chemical compound has the potential to minimize the usual sense of pleasure experienced after consuming drugs like these.  
Another important study by NCBI explains that CBD consists of a significant potential array of complementary therapeutic applications in alcohol use disorder owing to the different effects CBD exerts on the nervous system and systemic inflammation. 
CBD effects on alcohol drinking were tested on rodents and the studies provided thorough evidence that CBD can reduce ethanol intake, relapse, motivation for ethanol and can manage anxiety and impulsivity linked with ethanol intake. 
Though all these studies suggest that the compound is effective on different aspects of AUD, there is no existing research on CBD efficacy in more relevant animal models. 
CBD for Reducing Alcohol-Related Liver Inflammation 
Based on CBD's immunomodulatory and antioxidant properties, different animal studies also suggested that cannabidiol can reduce liver steatosis and fibrosis that are influenced by chronic ethanol intake. Binge-alcohol-induced liver damage is quite common amongst addicts and CBD holds the capacity to manage the condition by preventing some harmful actions to be preceded in animal bodies.  
It could be said that CBD involves some significant therapeutic properties for alcohol-related liver inflammation via different natural mechanisms like reduction of oxidative stress levels, stimulation of autophagy, inflammation control, etc. 
CBD for Reducing Alcohol-Related Brain Damage 
Chronic use of alcohol can affect particular areas of the nervous system such as frontal lobe, limbic system and cerebellum, plus it can also induce different cognitive deficits like memory and executive dysfunction.  
CBD is recognized to prevent alcohol-related brain damage up to a certain extent, all thanks to the compound's neuroprotective and antioxidant properties. Again, a study conducted on ethanol-intake rats model demonstrated that CBD works as a significant neuroprotective antioxidant. 
Is CBD Addictive? 
Alcohol is indeed an addictive substance but is CBD also addictive? No. Generally speaking, when taken in moderate dosage and for required conditions, CBD is not addictive. But yes, excess consumption of the cannabinoid might put you in an uncomfortable situation. CBD is available in different products and your delivery method also plays a vital role on how the compound will hit your system. For instance, CBD oil exerts quicker results than CBD gummies. CBD gummies might take max. 2 hours to kick in but stay for a longer period of time with more intensified effects. So, it all depends on various factors. 
What Are the Best CBD Products for Alcohol Reduction?  
As mentioned earlier, CBD oil is one of the most effective CBD products one can take to control alcohol use. Three types of CBD oils are available : 
Broad-spectrum CBD oil

Full-spectrum CBD oil

CBD isolates
Full spectrum CBD oil contains all the extracts  that are naturally found in Cannabis Sativa including phytocannabinoids, less than 0.3 % of THC, terpenes, flavonoids, fatty acids, and essential oils. Full spectrum CBD oil  is considered to be the most effective one as it contains all the ingredients that synergize and create the entourage effect.  
Patients diagnosed with alcoholism might also use broad-spectrum CBD oil and pure CBD isolates to seek help with alcohol use reduction. 
What are the Side-Effects? 
Well, an acute usage of CBD is unlikely to cause any side-effects, however, beginners or chronic users might go through the following side-effects: 
Nausea

Diarrhea

Fatigue

Changes in weight
If you have any doubt regarding CBD and its consumption for alcohol use disorder, you can always seek medical advice from a medical cannabis doctor as he can guide you about the component and its potential in terms of treating different medical conditions.
---
Interesting Related Article: "What is CBD Used For? "