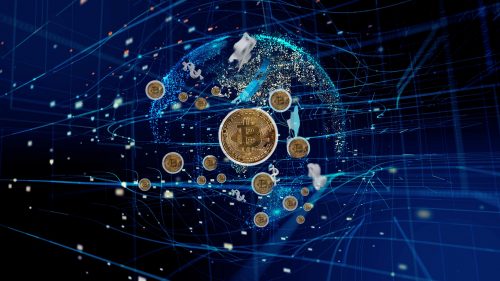 Cryptocurrency gambling is a grey area in so many countries. However, it is not just Bitcoin betting that can sometimes be an issue. On occasion, some nations prohibit online gambling entirely. Is it possible (or even wise) to wager with Bitcoins in countries where gambling is illegal? If you want to do it anyway, how would you go about it? In this guide, we will reveal all.
Betting Illegally Is Seldom Advised
Firstly, let us get the legal text out of the way. We do not condone or advise betting illegally, wherever you reside for whatever reason. However, if you are going to do it irrespective of that, we cannot stop you. What we will do, though, is provide you with a few hints to ensure that you do not end up playing at dodgy, rogue, or blacklisted casinos, as this is arguably worse than betting illegally in the first place.
Top Sites Accepting Many Players
Firstly, you should always check that a casino that you want to play at accepts you. If you intend to sign up at a site that specifically refuses its services to players in your country, you could end up with your BTC transactions blocked and your account frozen. Fortunately, dozens of top sites like https://www.bitcoincasino.io accept players from most (albeit not all) countries across the world. We would start by checking to see if you can play at respectable, safe, licensed, and regulated casinos like BitcoinCasino.io.
Now, onto the meat of the subject…
Should I Bet If My Country Has Not Legalised Cryptocurrencies?
There are not many nations out there that have legalised cryptocurrencies. At the same time, though, there are even fewer that have directly prohibited their use. Therefore, betting with cryptocurrencies such as Bitcoin at online gambling sites is perfectly fine (in virtually all countries) from a legal standpoint.
Should I Bet If My Country Has Not Legalised Gambling Online?
It is a slightly different situation if your country of residence has laws prohibiting online gambling. While there is a degree of anonymity offered with cryptocurrencies (your local banks cannot block transactions, for instance), everything still hinges on whether there are punishments in place for betting. If there are not, and a Bitcoin casino accepts players from your country, you have nothing to lose. If there are heavy punishments, we urge rethinking your plan.
What About Where Gambling Isn't Illegal, But Not Regulated?
For most countries where gambling is not regulated, it also is not illegal. It is, in a sense, a grey zone. These countries do not have laws that prevent you from betting at offshore casinos, even if they have laws prohibiting gameplay at "national" sites. International Bitcoin casinos cater to these players. As there is likely no national regulatory body in your country, you will need to be sure that your Bitcoin casino is regulated by an external body to ensure fair play and security. Still, there is no reason not to sign up at these crypto casinos.
---
Interesting Related Article: "Gambling – definition and meaning"