What if we tell you that there is some hidden software running on your phone that can track your every activity? Sounds shocking, right? Well, with technological advancement, cyberspace has become an integral part of everyone's life. And taking advantage of this scenario, hackers always find a new way to break through the cybersecurity system's flaws and steal personal information.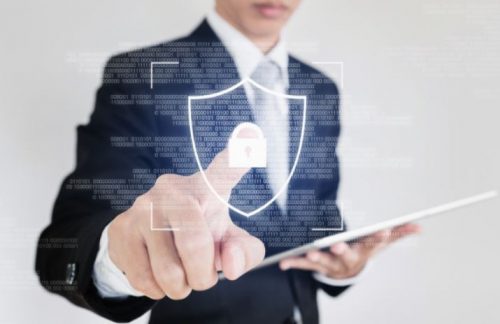 Currently, phone spy apps have become the most effective and easy way to steal every single bit of information from your phone. So, in this guide, we will talk about the various ways by which someone can get personal details from your phones. So, stay hooked on.
Several Ways to Steal Personal Information from Your Cell Phone
Here we have discussed how somebody can break into your phone and steal your personal information like bank details, text messages, etc.
Spyware
One of the most common hacking techniques is the spy app installation on the target's phone. One might be wondering how to catch cheaters on iPhone? Spy apps secretly steal information by monitoring every activity on the target device and obtaining data from it. The most shocking fact about these apps is that they run in stealth mode and stay hidden in the background. So if you wonder, "How to find spy apps on my phone?", be aware that their invisibility makes them quite difficult to detect.
But do you know how a spy app can be downloaded and installed on your phone? If you have an iPhone, there are 2 methods to get the app installed on your phone. The first one is when somebody physically accesses your phone and installs the spy app. The second one is the remote installation of the cell phone spy software on your device using your Apple ID credentials and iCloud backup. However, in the case of Android OS, it is quite impossible to install spyware without physically accessing the target phone.
mSpy is one such professional spyware that tracks your call logs, messages, browser history, media files, and other valuable information. All it needs is to be installed on the target phone. The person who is spying on you can view and monitor all this information from their PC via the web-based dashboard of the spy app.
Phishing
Using this cyberattack method, anyone can scrape out sensitive information from your phone through a text, MMS, or email. Hackers send text messages or disguised emails with deceived links that expose your phone's private data to them.
An attacker might create a similar-looking web page of a particular bank and spam out bank emails or text messages containing the link of that spoofed site. So, as an account holder of that bank and a similar resemblance to the site, you might consider the link to be the said bank's official website.
Now, when you enter the classified details, including account number, password, credit card credentials, etc. on the phishing website, all the said information gets stored on its server. The hackers can easily access this information to loot money from your bank account or use it for wrong, fraudulent purposes.
A few attackers might send malware in the disguise of an attachment file via email. As soon as you download the file and open it, this malicious software gets installed and infect your device to rob private information.
Hacking via SIM Cards
Anyone can simply hack your SIM card by pretending they are you. Confusing, right? It means that in this method, the hacker convinces the SIM card provider that it's you and asks for the replacement of the SIM card. If they get the new SIM, the old one gets deactivated automatically by the provider. And now, the hacker has gained access to all your personal information like text messages, phone calls, etc.
As per certain reports, hackers have started following a new technique to sneak into your phones using SIM cards. Unlike phishing, in this method, they send a signal to the target device through a text message. If the user clicks on that message, the hacker gets complete access to the phone and can spy on it to squeeze out every available information about you. Using this technique, hackers can even track your device's location.
Hacking through SS7 Signaling
Apart from the phone spy apps, there also exist other methods to break into your phone. Through SS7 signaling, a hacker can intervene in your phone network and hijack all the data, including your call logs, device's location, emails, messages, etc. However, the hacker needs to have sound technical knowledge about cell phone networking to hack one's phone using this method. Otherwise, they will fail miserably and get easily caught.
Conclusion
Though there are multiple options to hack your private data, you can still protect your privacy by staying cautious. Cybersecurity systems are continuously keeping an eye to prevent the attacks of such malicious software on any device. But taking personal security measures, such as avoiding unknown pop-up links and spam emails and messages, is a smart way to handle such problems.
---
Interesting Related Article: " 6 Reasons Why WhatsApp is Unsafe"