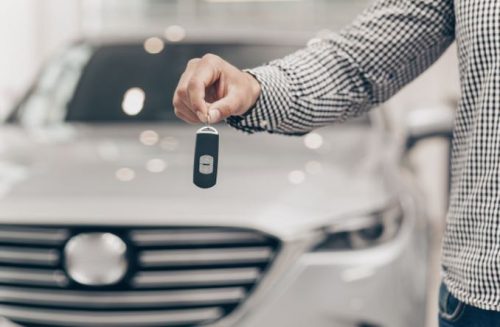 Getting an IVA is a common way to manage finances in the UK because it helps to resolve poor credit issues. If you're wondering if you can finance a car with a poor credit score or while you're in IVA, this article is for you.
Read below to know how having an IVA can affect your chances of getting car finance.
How Does an IVA Work?
An individual voluntary agreement is a legally binding agreement used as a type of debt solution. This is an agreement made with the creditor to solve your insolvency and is set up by an insolvency practitioner. People who usually allowed being in an IVA have a minimum of £6,000 in unsecured debt.
You can pay off your debt within a set period and with what you can pay. However, it typically lasts for five years. There are two repayment options you can choose from when dealing with IVA – in a lump sum or multiple payments. What is the best option? It will depend on you.
Lump-sum IVA is a one-time payment. It's paid within the short term and with a total sum that will settle all your debts. You can only qualify for this when your creditor verified that you have little disposable income to fulfill monthly payments. Usually, a lump sum's amount is at least 25% of the total debts.
On the other hand, the payments are divided evenly to be paid within several years with the multiple payments. You will be paying in the long run but with a smaller amount required monthly compared to the one-time payment.
How Can IVA Affect My Credit Rating?
You won't be paying to every creditor you're indebted to. You will pay instead to a licensed insolvency practitioner. Aside from guiding you through the process, they're also the ones who'll negotiate with your creditors. They will manage the repayment of all your debts in the specified amount of time.
However, remember that the IVA will be recorded on your credit report, and your credit rating will decline. With a bad credit score, you will have difficulties in getting any loan or finance product. This is because an IVA in your credit history indicates that you find it difficult to pay your past debts.
When you apply to any form of credit, any lender (for example, a credit union), will see this information and assess you as a high-risk customer. You may get rejected or be charged with a higher interest rate.
Your IVA record will appear until you finish your payments. However, if you finish it, your debts will be written off, and you can start to rebuild your credit rating again.
Can I Lose My Car If I Get an IVA?
There's no guarantee that you will lose or keep your car once you get an IVA if you already have car finance. You need to go through specific procedures with the insolvency practitioner to determine what will ultimately happen to your car.
Included in those is asking you a series of questions that may revolve around topics about your existing car finance, such as:
The kind of car finance product or credit you used to avail the car;
The specific kind of vehicle you purchased;
The amount of monthly payment you need to fulfill.
How Can I Get Car Finance While I Have an IVA?
Obtaining car finance with an IVA isn't entirely impossible. To be sure of the following steps to take, you'll need to discuss getting car finance with IVA from the insolvency practitioner. The practitioner will ask you to get permission, especially if you plan to credit at least £500 to purchase the car. Failure to do so can mean a breach of the agreement.
Your payment performance will go through an assessment. There's a chance of them agreeing to the car finance request if they notice good information on your records, especially if they observe that you're fulfilling your responsibilities in the agreement and the car's monthly payment is reasonable based on your financial situation.
Get it online if you're looking for a way to get car finance without your credit score getting affected. Choose an excellent finance company that will assist you in every step, including all the documents needed for getting your dream car.
---
Interesting Related Article: "Car Finance Deals To Watch Out For In 2021"