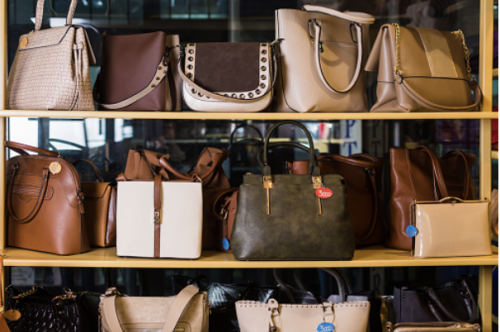 The excessive price of luxury handbags has always remained a key point of discussion for fashion freaks. Critics sometimes take it on the radar, while enthusiastic fashioners defend the enormous pricing. Whatever is the outcome of the debate, we believe the most positive aspect of authentic designer bags is their massive resale market.
If you own an original luxury article, you may sell it online. You can actually stack up a good return if the condition is good enough since the face value and condition are the deciding factors. But, does the age of the bag matter as well? Can you sell your old designer bag to mark up a hefty profit? We'll answer your rightful queries in this article. Stay intact as we explain profitable the resale of your old designer bag can be:
How Do You Classify Old Designer Bags?
Old-fashioned, classic, antique, retro, vintage – you must've been hearing these terms of late if you're a true fashion enthusiast. Basically, all terminologies are synonymous with each other, with the "vintage" term being the most commonly used for old handbag styles.
Apart from the classic bags, "old handbag" may also refer to consignment bags and aged bags (in terms of condition & face value). So, the classification comes down to these three categories:
Vintage Bags
Consignment Bags
Aged Bags
Let's explore how much chance each one of these bag variants carries in the resale market.
Remember: Selling a designer bag may allow you to amass significant profit, if only if you consider all the factors involved. So, look out for the type of bag you have in the following categories to make the perfect decision.
1. Selling a Vintage Designer Bag
The vintage handbag is one of the most loved types in the luxury bag resale market. Several striking aspects allow vintage bags to carry substantial worth and eventually offer you a great ROI. Let's delve further into the "vintage" handbags concept:
What are Vintage Designer Bags?
A vintage bag is characterized as a piece of an old-fashioned bag that is discontinued but carries significant antique value. Although there's a barrier for an item to be termed antique (essentially a 100-year-old item). But a vintage bag, having an essence of fashion that dates over 10 years back, somehow collects the antique value.
For a vintage bag to amass a competitive resale value, it must be an authentic designer article, preferably of Chanel, Hermes, Gucci, LV, and other prominent brands.
Should You Sell Your Vintage Bag?
Absolutely! If your bag is 10 (or more) years old, a discontinued version, effectively a vintage bag, you can actively list it up for sale without any hesitation or concerns. Here's why:
Many fashioners tend to relish the quality, meticulousness, and designs these luxury bags used to have.
Authentic vintage bags seamlessly blend into heritage or retro attire.
The typical modern designer bags might find their resale value diminishing over time. But it's the other way round for vintage bags – the more they are aged, the more could be their worth.
2. Selling a Consignment Bag
You might have heard the terms vintage and consignment bags interchangeably. Yet, there's a very thin line that differentiates consignment from vintage designer bags.
What are Consignment Bags?
Consignment bags may refer to any bag type that is listed in the resale market and is likely discontinued or not available as brand-new. Turns out, "consignment" bag is a broad term that may encompass vintage bags as well.
Another aspect that differentiates these bags from others is their selling procedure. Consignment bags are essentially sold on a particular percentage of profit rather than a fixed price agreed upon mutually between buyer and seller.
Since these bags typically aren't that old, most of them go out of style lately and do not carry antique value, they might have a lower resale price as compared to the in-fashion & antique bags.
Should You Consign Your Old Bag?
Selling your old bag through consignment is generally not recommended if you prefer a seamless, straightforward process of selling. If you really want to dive deep into the handbags resale business, you may try this out. Here's our take on consigning your discontinued designer bag:
Although a bag that has recently been discontinued might not carry significant worth, you can always sell it online if the condition is fair enough.
We recommend not to consign your bag. The process is risky and you remain dependable on the selling capability of that particular website to which you're consigning your handbag. Better go for simple selling & buying process; it can still rack up a good profit too.
3. Selling an Aged Bag
An aged bag simply refers to a bag that may or may not be discontinued but you've used it for several years. If you own such a bag, selling it wholly depends on its brand + model, condition, face value, fashion trends, and age.
Should You Sell Your Aged Designer Bag?
First off, remove any thoughts of making a profitable sale out of a counterfeit bag. If you aim to get something out of your pre-loved bag, it must be an authentic designer piece. Now, here's what to scrutinize before pressing the "sell" button on your bag:
Brand & Model: Your old designer bag must have the label of a reputable brand such as Hermes, Gucci, Chanel, Louis Vuitton, and others. A non-designer bag of a relatively lesser-known brand won't stand much chance against the highly competitive resale market.
Age: When did you buy your bag, how often did you use it, and why are you selling this? Prepare for these questions when selling your used luxury handbag. Generally, there's a perception that the older the bag is, the more damaged it could be. If you believe your bag is old but good enough to be listed, you may go with your intuition.
Condition: What is the condition of your aged bag? Are there any visible signs of wear that could be easily recognized? If so, you might want to drop the idea of selling it. If there is minimal or no wear at all, list it up for sale regardless of its age.
Trends: Fashion trends directly influence the resale value of your bag. If a particular model is out of style, people won't offer much interest in buying it, unless it is offered at a lower price. Therefore, you need to carefully assess the fashion trends beforehand.
Face Value: Face value refers to the necessary add-ons you got with your bag. For instance, the additional straps, complimentary pouches, detachable chains, and so on. Make sure you're able to present your bag with an exquisite face value.
If you've check-marked all these pre-requisites, you may proceed to sell your bag, no matter how old it is. But even if one of the aforementioned aspects is lacking, you may quash the idea of resale and use it for yourself as long as it can serve you.
---
Interesting Related Article: "The Role Of Chanel Bags In The Luxury Resale Boom"