The cannabis industry has a lot of regulations surrounding it. This is for the sake of the kind of commodity it is and the implications of CBD products getting into the wrong hands or being misused. These regulations are so important such that any business or dispensary that falls short will be prone to lose almost everything. There is a rule guiding every operation within the marijuana sphere, failure to adhere to any of them will lead to loss of license, fines and imprisonment, if there is need for it.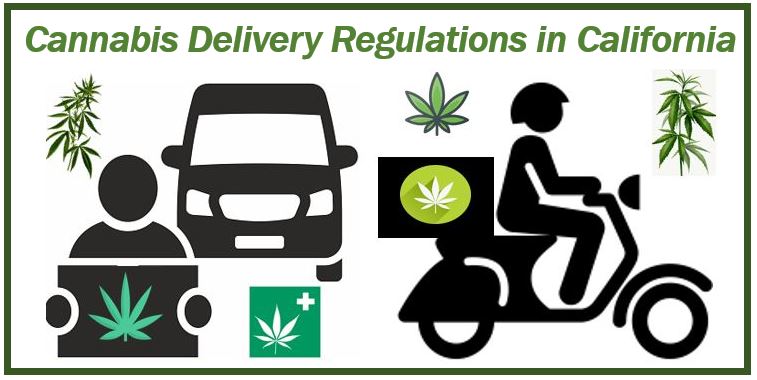 In this article we will discuss the cannabis regulations in California concerning the delivery of cannabis and cannabis related products. You will also learn in detail how to stay on good terms with the law in order to keep your marijuana dispensary on, running and making profits.
Cannabis delivery simply involves the process of relocating CBD products or cannabis itself from the dispensary to the customer's abode. This is one of the most important operations in the marijuana industry because a lot of things can go hazardously if the commodity is not properly labeled or it comes in contact with a minor as seen in most cases. Besides, there are several practices that each dispensary owner should pay attention to as to also satisfy his or her customers.
Cannabis delivery can take on different approaches such as the dispatcher mode which is quite common these days. The dispatcher ensures that the commodity gets to the appropriate customer without any hitch or delay whatsoever. Sometimes, it also falls within the responsibility of the dispatcher to label the products properly. As the law demands, labels are necessary to not mislead people; they are also important for prescriptions and also for how the commodity should be stored or preserved while in use.
As aforementioned, the importance of labeling before or during delivery can not be over emphasized. Nonetheless, there are a few things you must be certain about before delivery of a cannabis package:
You must make sure that your cannabis products are from distributors that are licensed by the state where your dispensary is located. In case your cannabis dispensary is not familiar with production, it is paramount to ensure that the production company you have liaised with is legitimate.
Ensure that the CBD products are not expired. As you already know, selling expired goods or products is a big crime in the state. You do not want to distribute things that will be harmful to your customers who have trusted you; that would be unfair. Do take cognizance also if the products are legally examined and have batch numbers that are compliant to the laws guiding cannabis delivery.
Because cannabis inventory tracking is important, you must ensure that your distributor has a means by which he or she keeps record of his delivery success. He must have one order at least before he leaves the dispensary premise.
More importantly, your delivery vehicle must have a GPS installed in it. This will help keep track of your movement and regulate delivery of cannabis products within different areas of the state. This also is a compliant process of cannabis delivery.
Remember that your dispatcher can only work for one retailer at a time. It is important to verify that he or she is up to 21 years old and has a license. A dispatcher or distributor working for more than one retailer at a time calls trouble to both the distribution and the retailers. Beware.
Further, cannabis is also used for recreational purpose as a dispensary owner, you must pay attention to labeling recreational marijuana. There is great concern arising from how marijuana is almost always found in the hands or possession of minors: children who are less than 18 years old.
When packaging marijuana for recreational use, you must ensure that it does not have any information that may attract children. Things such as cartoons, playfully or colorful images, etc.
Labeling must not have any misleading information. All the details must be stated with clarity in such a way that there is no room for misunderstanding. Also, do not make any claims concerning the products especially one that is not our cannot be proven medically.
Generally, cannabis delivery is how you verify the progress of your sales and profit in the dispensary. Remember, if less of 100% of them cannabis products is not grown in California, do not include a county of the state.
---
Interesting related article: "What is Cannabidiol?"