Legal cannabis is a relatively young industry in the U.S., but one that has already made waves and created exciting new opportunities for people around the country. Cannabis lovers enjoy their purchases of high-quality weed from friendly, legal, reputable establishments. Correspondingly, professionals interested in entering the cannabis industry now have tons of weed job opportunities.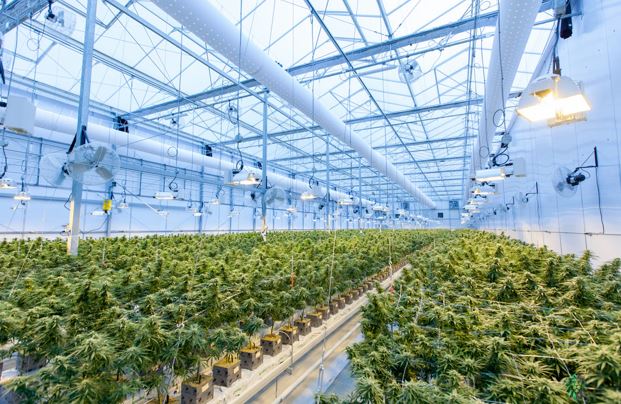 If you've been considering a job in the cannabis industry but aren't quite sure whether it will be the right fit, you've come to the right place. Here, we're giving you all the information you'll need to determine whether you could succeed in the world of cannabis, and learn tons of tips to help you find the perfect weed job!
Why Do You Want to Work In The Cannabis Industry?
Many people love cannabis, so it isn't enough to merely be an avid smoker or enthusiastic home grower to fit the cannabis industry. Before you begin your weed job search, it's helpful to pinpoint what you find appealing about working in cannabis. Try thinking about what qualities you have that could be an asset to the industry.
The Cannabis Industry Is Booming
New states continue to add themselves to the list that has legalized cannabis, ushering in tons of business opportunities and an economic boost every year. Cannabis is the business to be in right now since demand continues to grow as more states legalize weed and customers become accustomed to buying quality retail marijuana.
Medical Marijuana Has Helped A Loved One
Many people choose to enter professions that align with their convictions. So, suppose you or a loved one has experienced the magical benefits of medical marijuana. In that case, you may feel compelled to develop the industry that provided you relief.
The Cannabis Industry Is 'Green'
Many cannabis companies have dedicated their operations and efforts to reducing waste and creating more sustainable business practices. The cannabis industry is primarily known as a "green-minded" industry, supporting personal and planetary health. Nevertheless, if you care about the environment, you can make a difference within the cannabis space.
You Love Weed!
No, you can't get a job in the cannabis industry on the love of weed alone, but that doesn't mean you shouldn't go for it if weed has a special place in your heart! The best budtenders, growers, and cannabis industry members are people that are passionate about the work, so loving weed is a definite plus!
What Skills Do You Need to Get a Job In Cannabis?
You don't need to be a master grower or botanist to qualify for a weed job, but that doesn't mean that there aren't certain traits favored by cannabis companies. If you dream of working in cannabis, the following skills will make you stand out in an interview:
Having a Positive Attitude
Positivity can take you a long way, especially in an industry built by dreamers and people with a passion for health and healing. Having a great attitude will always make up for any technical skills you lack.
Willingness to Learn
You may not know everything. But, if you show an employer that you are more than willing to learn, take advice, and adapt quickly, you'll be an asset in the cannabis industry. The world of weed is always changing, so you'll need to be able to roll with the punches.
Business and Botany
Want to wow at an interview with your technical background? Companies in the cannabis industry are always looking for professionals with former careers or education in business and botany.
Some Cannabis Education
You don't need to memorize every cannabinoid or know each strain's genetic-lineage. Yet, having at least some cannabis education under your belt will give you a winning edge.
What Kind of Jobs Are Available In the Cannabis Industry?
The cannabis industry has tons of job opportunities available to people with a vast range of talents. Doctors, lawyers, farmers, retail workers, warehouse employees, shipping supervisors, and more are vital parts of the cannabis industry. So, no matter where you are fit, you can work in the cannabis industry.
Cannabis Delivery Drivers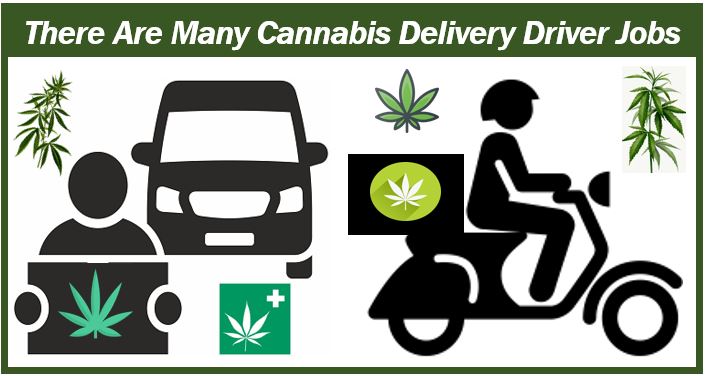 Living in states like California, Oregon, and Colorado, will give you a leg up since cannabis delivery is legal and booming. Thus, there are lots of opportunities for drivers who are interested in entering the cannabis market. Cannabis delivery companies, like Ganjarunner or Budee, are continually looking for new, reliable drivers to expand their delivery capacity. Nonetheless, cannabis delivery is a great way to get your foot in the door.
Dispensary Budtenders
Budtenders help customers find the right strains and products for their needs while answering questions and providing quality customer service. Budtenders are highly knowledgeable about cannabis in all its forms and should have excellent customer service skills. A job as a budtender at a high-end dispensary like Mission Organics will give you the chance to work hands-on with the latest and most exciting cannabis products and provide valuable insider knowledge that will help further your cannabis career.
Cannabis Trimmer
Back in the day, one of the first entry-level jobs you could get in cannabis was as a cannabis trimmer. Cannabis buds need to be trimmed to remove excess leaves that could be throwing off the total THC content of the strain and to make the buds more uniform prior to sale. The trimming process includes removing the buds from the stems before individually cleaning up the bottom and sides of each bud. Today, cannabis still needs to be trimmed, but innovative tools, like the Debudder, help make the job a bit easier.
Cannabis Production
Want to work on the back end to help develop and perfect new products? Consider a job in cannabis production for brands like Punch Edibles that are changing how we consume cannabis. A huge number of cannabis production jobs exist, including:
Product Development: Legal cannabis has flung the doors of opportunity wide open for innovators to create new, exciting ways to consume marijuana. Product developers conceptualize, pitch, and finalize new product ideas, so you'll need plenty of creativity to get a job in PD.
Lab Staff & Management: Cannabis must be thoroughly tested for purity, cannabinoid content, and quality before being sold. Cannabis labs employ staff and management with clinical testing skills, backgrounds in quality control, and a knowledge of basic lab equipment and procedures.
Marketing: Like any business, cannabis companies need to advertise their products, which is why lots of larger cannabis companies have begun hiring marketing teams to help them get the word out. If you have a background in marketing, those skills can easily be used to snag a job in cannabis.
Growers: Want to get your hands a little dirty to bring cannabis to the people? You might enjoy working as a grower! Cannabis production requires plenty of growers working round-the-clock to give each plant the light, nutrients, water, and attention needed to grow. If you have a green thumb, you'll love spending your days tending to cannabis seedlings.
Conclusion
From being in a car to being in the fields and even on the computer, the cannabis industry is a large one with multiple career paths to try. What's more, the cannabis market is continuing to grow and expand. Getting a job in the cannabis industry is more accessible to a wider range of people than ever before. Start exploring for yourself the jobs available. And the best part…. you will be working in weed!
---
Interesting related article: "What is Cannabidiol?"