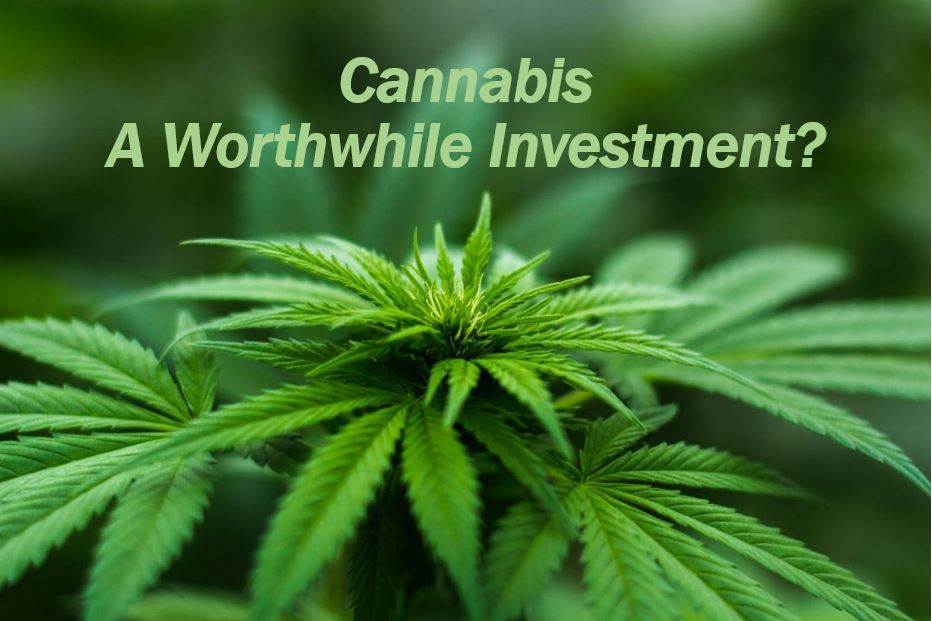 An estimate of 182.5 million people are using Cannabis worldwide. In 2018, it was found that cannabis consumers have spent about $10 billion alone on their purchases of Cannabis products. This is even expected to go up to $23 billion by 2022.
These numbers would already make investing in the cannabis industry sound very appealing. The fact that more and more places not only in the US but also all over the world are considering to legalize its use can also be a good factor to consider if this industry is worth the investment.
There are now 11 states that have completely legalized the use and carrying of the cannabis plant for both recreational and medicinal purposes. There are more than 30 states that allow its medicinal use and this could continue to increase. More states are more likely to legalize this as more studies are conducted about how beneficial the cannabis plant is.
With its legalization, more and more business owners in this industry are trying to be very creative when it comes to how they can sell their products. These businesses are also gaining attention, like the ones that made cannabis gummies or even drinks.
If you're already wondering how you could go about starting your own cannabis business, here are the factors to consider to become more knowledgeable and turn out successful.
The grower or the dispensary owner
Think of how it is when it comes to selling vegetables. Are you going to be the farmer or the retailer? Growing cannabis. Both businesses will require you to undergo due processes, of course. It's important that you check the law regarding growing and selling cannabis products in your area.
If you decide on being a commercial cannabis grower, you'll need to obtain a cultivator or grower's license. This could honestly be one of the hardest steps to build your cultivation business, but some top indicators that could make you a good candidate would be your team, facilities management, security, and strong local support.
Pretty much the same things are important when it comes to choosing to be a dispensary owner. You should know whether your area allows recreational or medicinal use of cannabis or not. Specific security requirements should also be met for you to operate, so be sure to check on these.
If you are thinking of selling your products online, be sure to be affiliated with well-established platforms or software providers like Glassdoor Marijuana Delivery. People know this company to only work with legit and law-abiding retailers, so their software can only do your business good.
Quality of products you're selling
A good way to distinguish whether the cannabis product is of good quality is through its looks and smell. The plant should look dense, frosty, and should smell pungent. For other processed products, consumers may be more inclined to purchase what's organic. This is especially if the product will be used for medicinal purposes.
As a seller, it will be your duty to know your products well. Consumers will always have questions and you should always confidently answer those. A good dispensary would have different varieties to offer and all of these should be quality checked. This is most especially if your dispensary has well-priced products.
Speaking of varieties, consumers find a dispensary great if they have a lot of interesting options to choose from. Not everyone is a smoker so don't assume that you'll only get smokers coming in. Edibles should be part of your inventory.
There are treats with CBD or THC that you can sell. You can include pastries, candies, chocolates, and even drinks on your menu. What you should do is to find suppliers or even hire chefs who can cook anything that's infused with the benefits of cannabis.
CBD has become popular across the world. Today, there are several online retailers with cannabidiol for sale.
Of course, as the owner, you wouldn't have to stay behind the counter the whole day. However, it's your responsibility to get the best budtender that could talk to your customers about their needs. A budtender is basically a bartender. Instead of alcohol, he tends the bar for consumers who need their cannabis fix.
Budtenders should be friendly and know your products well. They should make the consumers feel at ease when asking about a product or when purchasing what they want. A good budtender is also proactive when it comes to suggesting products that could suit a customer well.
Conclusion
There are many other ways for you to become more successful when it comes to entering the cannabis industry. Given the sensitivity of cannabis products, legal knowledge is important. If you have only a little or even none of it, you can always seek the help of a legal counsel.
It's important that you comply with the law in your area to make sure you remain in business. With how the cannabis industry is doing in the past two years, it's already safe to assume that the numbers may get better. Today may be the perfect time to get into this business.