Guest Post: For so long, many people have traded cannabis in obscurity. Even since it has become legal to do so in some countries and States, many people are still scared of making open purchases from reputable cannabis companies.
However, the trends are changing and there is a new emergence of technological solutions that constantly influence the marketing and trading of cannabis. CannaOne Technologies sits in the fore of organizations that seek to use technology to propel the THC, CBD, and other medical cannabis derivative products, from all over the world via eCommerce tools.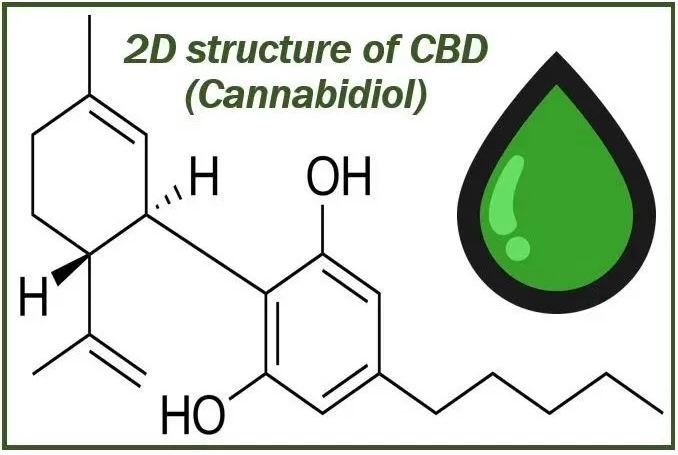 The Gradual Legalization of Cannabis
Considering the medical benefits of cannabis and how much the market has consistently grown over the years, more states are legalizing the plant and its based products. Entrepreneurs in the industry have been seeking to build a more sustainable market that would leverage the benefits of technology into the near future.
With CBD finding more applications in the wellness category, the world is just entering the new cannabis-based product era. Various cannabis stocks are growing with increasing applications in beauty products, foods, and health.
While this is a good thing, not many people can boast of a lasting solution until CannaOne came to the scene. Since inception, CannaOne has been specializing in building online marketplaces and the development of a trustworthy strategy.
CannaOne trades on US and Canadian stock exchanges. The Canadian symbol is CNNA , while it is CNONF on the American market listing.
Global Cannabis Stock Index
The Global Cannabis Stock Index keeps gaining every quarter. It is a dollar-denominated stock, and the numbers of companies on the list are increasing rapidly. According to New Cannabis Ventures, about 44 companies were added as of 09/30/19, compared to just ten that exited the group.
As the CBD market in the US is gradually and constantly growing, Bloomkit is a commendable cannabis-products platform that encourages the market. Bloomkit is CannaOne's proprietary marketing platform for multiple brands.
Technology, as it is now, finds strength in effective data. This is the not-so-secret secret with world-leading brands like Amazon AMZN, which deliver omnichannel user experience with AI-driven tools. AI stands for Artificial Intelligence, software programs that make smart devices think and behave like human beings.
Linking new and existing data
This is exactly what CannaOne is doing by building an online network that would generate data and link it with existing data. The cannabis-oriented company seeks to use artificial intelligence to build the CBD market just as THC has been, and to further drive the sales of cannabis-based products altogether.
This will increase the competitive chance of the technological platform and its affiliate traders. It will also bring stability to the marketplace with core data values that will enhance actionable insight and intelligence that will drive the market. With this, it is evident that the future of cannabis with eCommerce and the right tools is not something we are predicting for tomorrow – it has already begun.
The CEO of CannaOne Technologies, Mr. Riby-Williams, mentioned in a statement that the number of cannabis-based products is increasing and their applications are diverse:
"The existence of this significant array of consumer creations has even further exacerbated the need for eCommerce solutions and more specifically, consumer-focused online marketplaces."
With strengthened data from different countries through the online CBD market, CBD is speculated to witness a transformation with a structured market strategy. It will probably become as vast as the THC market.
More effective and error-free marketing
CannaOne's turnkey platform makes marketing easier; in that, it is time and cost-efficient while minimizing mistakes. Knowing that technology is the current future, CannaOne also seeks to fully leverage eCommerce solutions for its online marketplaces, unrepentantly.
While it is easy to say that CannaOne is eager to offer its platform as an efficient marketplace, people still wonder about the possible benefits. The company offers connections and networks to leading brands that are capable of a global revolution. It also brings to the table years of experience from the industry with sales, marketing, and online technological solutions.
The partnership with business brands that intend to impact the world with knowledge and cannabis will boost marketable values for certain regions of the world. With a carefully built and structured network, CannaOne promises to use its established network to influence sales for willing traders and organizations.
Partnering with groups globally
While technology is the strong propelling force, CannaOne also partners with regional groups and bodies that manage and advise about various market activities based on local laws and regulations across different countries.
Hence, skepticism and fears about the possible challenge of encounters with law enforcers are brought to the minimum level possible. The partnership will also reduce possible frictions against rapid growth. Having steadily grown traction over the past few years, CannaOne has efficiently mastered the best marketing means, which is to run campaign and marketing ads online, including the use of social media.
In conclusion, the cannabis forecast trend shows that by 2024, Americans will have spent about US$22billion on CBD. The size is expected to triple in the following year. As a greater percentage of all purchases will occur online, CannaOne OTCMKTS:CNONF, CNSX:CNNA  stands to dominate.
______________________________________
Interesting related articles: