Car accident recovery is not for the faint of heart. It's a trauma that can have lasting effects on one's mental state and ability to drive with confidence. For some, every time they get behind the wheel, they're reminded of what, precisely, can go wrong.
Yet, with a little bit of time and careful attention, the pain after an accident can be healed. Whether you're fighting a mental battle or a physical one, there are many ways to be proactive and maintain recovery. Here are some of the best tips to help you get you started.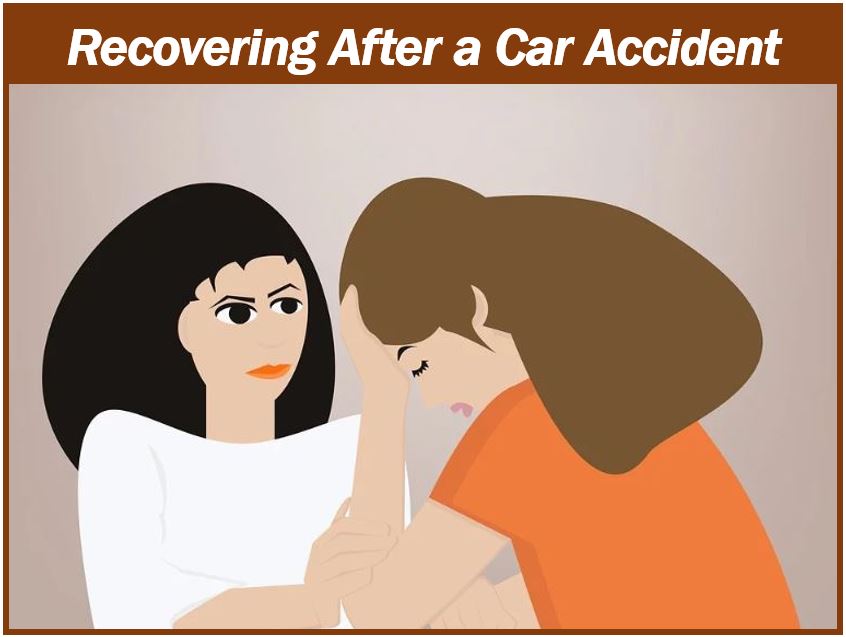 Stay Active
After a traumatic event, the worst thing you can do is sit around and relive the moment. Get out; meet your friends for coffee and talk about it; don't sit at home and think about it.
Stay active. In lieu of that coffee meetup, ask a friend to do a few laps with you at the local park. Take your dog for long walks to get those endorphins going and keep moving.
Maintain all your daily activities and routines while staying active. Try not to call out of work too often (in order to avoid sitting home and wallowing). Don't waste those days off because, in a few weeks or months, you'll be back to 100% and will want that time to indulge in a nice little getaway.
Talk to Someone
Even while you're doing all the right things, the flashbacks may be too much to combat alone. And that's okay. Go ahead and search around for the right counselor that can help with issues pertaining to post-traumatic stress disorder.
Talking to someone outside of your circle of friends will present an unbiased opinion and dole out prescribed practices to help you overcome the trauma of a near-death experience. This will help you work through your feelings instead of burying them or letting them take control of your life.
Be Proactive In Your Record-Keeping
Part of the stress and trauma of a car accident is the endless paperwork. There's the paperwork pertaining to the accident report. There's the paperwork that the insurance companies will require.
If you need to seek medical attention, there's more paperwork involved in that process, too. As you move through the motions, maintain diligent records. Although it seems like a lot of work at the moment, it actually saves you a tremendous amount of paperwork if lawyers need to become involved.
Car Accident Recovery Is Possible
You have to believe it; car accident recovery is possible. Lean on family and friends. If necessary, bring in the aid of an unbiased social worker. If you work through the trauma of it all and simultaneously carry on with your "everyday" activities, you'll slowly start to feel a return to normalcy.
Here at Market Business News, we like to cover everything related to business and major technology developments around the world. The more we know, the more proactive we can be in our everyday lives. If you're here because you're healing from an accident, we wish you a speedy and wholesome recovery.