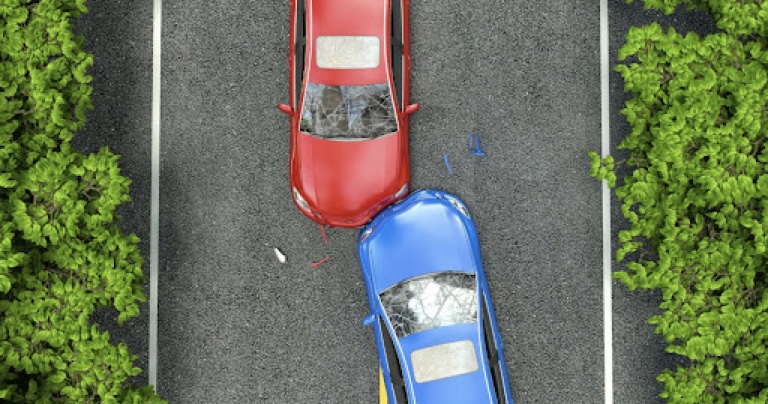 When it comes to Missouri, you have 5 years to file a car accident lawsuit according to the statute of limitations. Similar to most states throughout the country, it is a fault state. It is due to this reason that the party that is considered guilty has to cover the medical bills, damages to the car, and the lost wages.
If the other person has been deemed responsible, you can file a lawsuit, a claim with their insurance provider, or a claim with your insurance provider. Before you take any action, you need to know that those of you who do not have sufficient automobile insurance to waive their right to compensation in case of a vehicle accident. 
How Much Money Can You Get From A Settlement of a Car Accident Case in Missouri On An Average If You Do Not Have Any Injuries?
A fixed amount that you would receive from a settlement has not been defined. Generally, we have observed that car accidents that do not involve any physical or personal injuries are settled for around $3,000 to $15,000. Keep in mind that the amount of money you can receive from settlement comes down to the damage done by the other party and the vehicle type that had been damaged by them.
Missouri allows residents to get compensation in case of the following.
Loss of income.

Physical pain and suffering.

Medical expenses incurred due to the accident. 

Replacement of parts or repairs made to your vehicle. 
How Long Does It Take To Get Your Car Accident Settlement? 
There are various factors that have to be considered to find the right answer to this question. If no injuries are sustained, you can let the insurance agencies handle the compensation payment. In such a situation, you can expect to be compensated within six weeks. 
On the other hand, if you have been injured, it would take more than six weeks for you to get compensated. Moreover, you would have to consider filing a lawsuit in case you do not find the settlement offered by the insurance agency to be satisfactory. In such a situation, the timeline would increase considerably. 
How Does A Car Accident Settlement Work?
Since Missouri is an at-fault state, you will have to file a claim with your insurance provider, the other party's insurance provider, or file a lawsuit. Since settlement refers to receiving adequate compensation for the damages, you have the option to consider pursuing the case outside of the courtroom.
The fact is that a huge percentage of car accident settlements are resolved before they even make their way to the courtroom. If you are filing the claim with an insurance provider, you would have to gather more information about the case. Then, it would either deny or accept your claim. However, you will have to make an appeal with the claims supervisor if you think that the insurance provider is not offering proper compensation.  
So, What Is The Car Accident Settlement Amount in Missouri?
As there is no straightforward answer to how much money you can collect from compensation, there is a need to calculate the damages and determine who is at fault. Loss of income, physical pain and suffering, car repair, and medical expenses will be taken into account to calculate the car accident damages. 
Keep in mind that Missouri considers the comparative negligence standard which means that the amount of damages you can claim depend on the percentage of negligence of both the parties.
What Is the Car Accident Settlement Amount On An Average In Missouri If You Have Sustained Physical Injuries?
The answer to this question is not as straightforward as you think. The reason behind this is that there are various issues that have to be taken into account when settling an injury claim. The car accident settlement amount in Missouri depends on your medical bills, lost wages, the severity of the injuries, and the nature of the accident. However, you can expect to get anywhere from $15,000 to more than a million dollars. 
Some of the things that are considered include whether the other person drove with a license or not and if they were under influence as well as any negligent actions that they might have engaged in. It is very much possible for the defendant to receive additional punishments which are likely to increase the amount of money you receive from compensation. 
Hire the Best St. Louis Personal Injury Attorney
Now that you know everything there is to know about car accident settlement in Missouri, it is crucial that you hire the best St. Louis Personal Injury Attorney. At Langdon & Emison, we are committed to offering you all the support you need. You will be amazed by what we can do for you. 
---
You may be interested in: Personal Injury Settlement: How Much is the Value of Pain and Suffering?