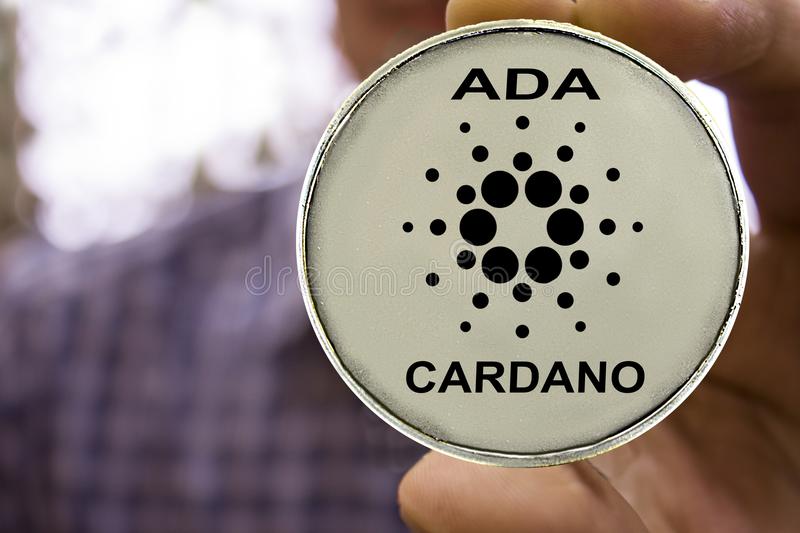 While the crypto sector has skyrocketed in recent years, names like Cardano have supported the domain for a long time. The crypto is among the most well-balanced and sustainable cryptos with a great future.
The crypto is currently valued at 1.76 dollars, with a 3.84% growth rate. A market cap worth $55,999,507,278.60 backing the crypto makes it one of the most popular options in the market. Cardano is now used in the education, retail, finance, and investment industries worldwide.
Cardano is a POS general-purpose blockchain project, renowned as the third-gen blockchain. As per ADA price prediction, ADA might reach a market value of 10 dollars in 2021, making it a potentially worthwhile investment. Learn everything about it to make the best financial decision:
What is Cardano (ADA)?
Founded by Charles Hoskinson (ETH co-founder), Cardano is a third-gen blockchain platform used to solve scalability issues. The platform is unique due to its peer-reviewed scientific research used to build blocks.
ADA is the native token released by Cardano, and both names are used interchangeably. It is currently worth around 1.76 dollars, with high expectations in coming years.
Working of Cardano
Designed to solve the standard scalability issues, the third-gen blockchain is a pillar of innovation. ADA is entirely decentralized, offers low fees, and high transactions per second as well. Using Ouroboros (Cardano's consensus protocol), Cardano offers highly efficient services without compromising security.
Cardano uses Hard Fork Combinator too, which allows the network to enable hard-forking without interrupting the blockchain. Charles Hoskinson, the man behind IOHK and ETH, has developed the project impeccably.
What Can You Do with Cardano (ADA)?
Here is a brief of Cardano's use-cases:
Education
ADA can be used to decentralize the certification assigning process, allowing students to own the documents truly. This way, they can easily share the certificate without any interruption.
Retail
The retail sector can use Cardano to label products, eliminating counterfeiting. Cardano can create a tamper-proof ecosystem where only genuine products are being offered.
Finance
By decentralizing user data, ADA claims to simplify the troublesome task of opening a bank account. Cardano can allow authorities to save time and effort on verifying the consumer details.
Investment
ADA token can be used as an investment to store value and earn rewards in the long run.
How to Buy and Sell Cardano (ADA)?
Here are how traders can buy and sell Cardano:
How to Buy Cardano
Users can buy Cardano through a broker or a crypto exchange. The former can be concluded by reaching any reputable broker and making a transaction. For the latter option:
Sign up for a trading account on the platform.

Verify the information related to the account.

Choose the best timing and make a purchase.

Transfer ADA in your wallet.
How to Sell Cardano
Traders can sell ADA on a crypto exchange using similar steps like mentioned above:
Choose an exchange that supports ADA and make an account.

Confirm the details and verify the account.

Transfer Cardano to your trading account.

Find an ideal time and sell the crypto.

Withdraw the funds to your bank.
Cardano Price Prediction for Upcoming Years!
To find the best Cardano trading opportunities, traders can find experts' Cardano price predictions. For the time being, experts of CryptoNewsZ see ADA trading between 1.8 to 2.7 dollars by 2021's end. 
2022 will see Cardano at 2.3 dollars, but it might breach the 3-dollar mark as well. By 2023, ADA will trade stably at 3 dollars. Come 2024, and Cardano will be valued at 3.5 dollars by the year's end. 
2025 has drastically different predictions for Cardano, whereas many believe it will be valued at around 5 dollars, and some believe it to be approximately 10 dollars. 
Future of Cardano
As of now, Cardano aims to execute a five-stage development procedure, namely:
Byron

Shelley

Goguen 

Basho

Voltaire
The first stage has already been established, and Cardano is currently working on Shelley and Goguen. ADA also plans to allow users to develop cryptos on the network itself. By the time Voltaire is executed, Cardano will become an independent platform.
In Conclusion 
Cardano is one of the oldest and the most popular cryptocurrencies on the web. It is currently priced at 1.76 dollars and is expected to surge significantly in the coming years. Cardano's price prediction values the crypto between 5-20 dollars by 2025, making it a popular cryptocurrency. If Cardano executes its five-stage development process correctly, it will bloom exponentially. 
---
You may be interested in: Workplace Accessibility: Tips to Make your Business More Inclusive