If you're considering studying in Cardiff, you'll likely be looking for affordable student housing that's close to campus. With Cardiff's growing number of top universities, this area has plenty of options for students to choose from. Some of the most popular options include the Bridge Street Exchange. With over 25 different layouts available, you're sure to find a place that's right for you.
Choosing a student flat in Cardiff is an excellent way to save money. Most Cardiff accommodation comes fully furnished and includes a 24-hour concierge. Some apartments also have onsite gyms and elevators, and some even have rooftop gardens and dinner party rooms. Regardless of your budget, you'll be able to find the right place for you in Cardiff. Despite the high costs, the best deals are often the cheapest.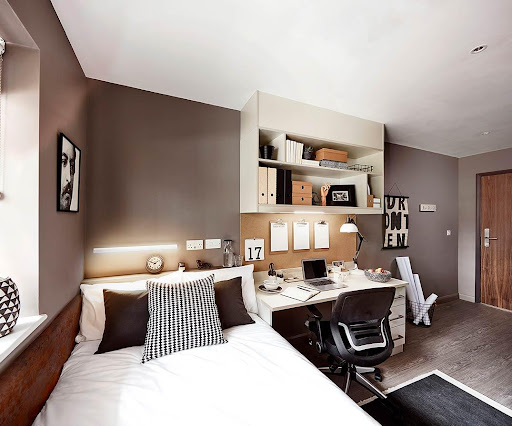 Accommodation in Cardiff
In Cardiff, you can find affordable accommodation that comes with many features. You can choose from single occupancy rooms, double rooms, and apartments with shared bathrooms. Some Cardiff accommodation even have their own kitchens and dining areas. You can find everything you need at a Cardiff student apartment, including high-speed Wi-Fi, parking, a laundry room, and even hair dryers. With all the conveniences, you'll want to move in immediately, so you might as well enjoy yourself.
Apart from a private room, there are other types of student accommodation in the city centre. Those who need more privacy should opt for a private studio at Eclipse Cardiff, they offer a range of studio apartments on New Port Lane, in Cardiff. This type of accommodation is cheap, but it is recommended for students who want to be alone and have their own space. Those who don't mind sharing the kitchen will have no problem finding a luxury student studio flat with a full kitchen and all the other amenities. In addition to the room, a luxury studio flat may have a washing machine, a cooking oven, and a parking space.
Cardiff Met Accommodation
There is a range of accommodation available for Cardiff Met students in Cardiff. While most students can't afford expensive student housing, there are other options that offer more affordable options. The City Centre location of Adam Street student housing is an excellent choice. The Cardiff Met University is just a 10-minute bus ride away. Other student-friendly neighbourhoods in Cardiff include Roath and Heath. You can visit local shops and eateries and enjoy the vibrant atmosphere of the area. You can also take a walk through the city centre, where the iconic Cathay building sits. At Cardiff metropolitan university accommodation there is a variety option of so many close locations to enjoy, being in the city centre.
In Cardiff, student housing comes in all shapes and sizes. The average rent for student accommodation in Cardiff is around £130 per week, but there are some options that are available for £99 or less. You can choose the location of your preferred apartment, the size, and the maximum rent. You can choose between private landlords or larger housing schemes.
There is a range of Cardiff student accommodation to show from when you are looking for housing near the university of Cardiff University or Cardiff Metropolitan University. Private student housing is more affordable than in London, and you can choose between a range of amenities, from a fitness centre to theatres. If you aren't a student, you can also stay at the University of Wales. But if you are a working professional, there are many other options. Aside from the University of Wales, there is the National Museum of Wales, where you can attend a concert or attend a theatre.
Why choose to Study in Cardiff
The University of Cardiff is one of the top colleges in the world. Its city centre is located two miles from the centre of Cardiff. There are several student neighbourhoods in Cardiff, including Canton, where you can find stylish student housing. There are many neighbourhoods with a mix of English and Welsh-speaking residents. There are also plenty of options for accommodation in Canton. While there are a few options, they are all worth looking at.
There are many reasons to consider living in Cardiff. The city is incredibly affordable and friendly. Compared to other major cities in the UK, you can live in a new neighbourhood without breaking the bank. And because the city is so affordable, you won't have to worry about finances. There are plenty of places to get great food year-round in Cardiff. If you're planning on attending the University, there are plenty of options for you to choose from.
---
You may be interested in: Student Housing in Reading