It is safe to say that the whole past year and the chaos of the COVID-19 epidemic turned our lives and the global economy upside down. 
The number of people that had their wages and work hours reduced increased exponentially and the cases of job losses skyrocketed. Many people that still had their jobs (understandably) felt unsafe and uneasy. 
For that reason, they started to consider different job options, mainly those that would allow them to work from home.
Whatever might be the case, one thing became certain – career paths needed to change in order to accommodate the newly established situation.
Here are some great suggestions for jobs you can do from the comfort (and safety) of your own home. It is time for a fresh new start in 2021.
Teacher
One of the most common online jobs that gained its momentum even before 2020, is online tutoring.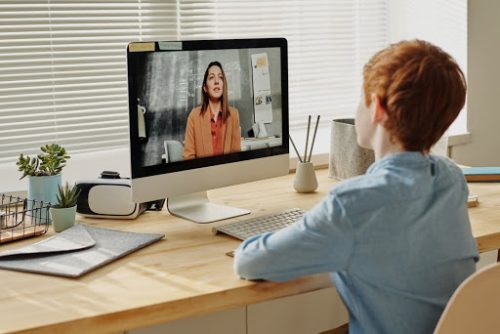 A job as an English teacher is an especially sought-after profession on many online platforms. All you need is an excellent knowledge of the language and a fast internet connection.
Yoga instructor
While some had to adapt their existing workout routine to new conditions, for others it's a newly-found interest.
Yoga is especially popular as it strengthens the mind and the body.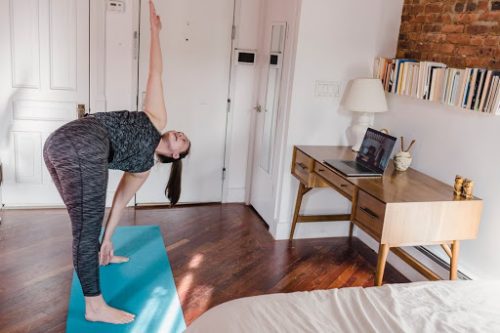 If you're an experienced yogi, this is something you can teach online.
It requires less equipment than, for example, gym-related exercises so it is far easier to adjust it to at-home-conditions.
Writer
Many companies are hiring in-house writers and a lot of them are outsourcing content so the need for freelance writers is growing.
Whether it's freelance or for a company, there are so many different types of writing or writing-related jobs such as:
blogging

content writing 

editing

fact-checking

proofreading, etc.
This job is easily done from home and you can even dictate your own schedule. 
Previous writing experience is helpful but usually not mandatory. Some ambition and a desire to learn are enough to get you started.
Translator
If you are fluent in (at least) one language other than your native tongue this could be a perfect job for you.
There's a constant need for translators whether it's in audio or written format and you can do it all from home.
However, it is not as simple as typing in Google translate as it requires a certain finesse to be a good translator.
Web Developer
Since we live in a technology-dominated world, web developing services are in high demand.
And the best part is that creating websites can be a very profitable venture.
However, if your mind is set on this particular job, you'll have to invest some time (and money) to acquire the necessary skills. Ultimately, it is about comparing the required skill vs payout.
Social Media Manager
This might not sound like an actual job, but it is! Various social-media-based careers are booming, which means that new job opportunities are being created.
Being a social media manager implies promoting and running an account of a company, brand, or even an individual.
You will, of course, have to establish a strategy and know how to manipulate the algorithms to serve to your advantage.
Graphic designer
Aside from a creative streak, this job requires some previous experience in graphic design. With a good computer and proper software, you'll be ready to establish your home office.
If you are struggling to lunch your career as a graphic designer, there're websites such as 99designs where you can find freelance projects.
Virtual assistant
With so many businesses operating online, the number of virtual assistants is on the rise. These jobs can vary but most of them imply administrative tasks, technical services, and organizational functions.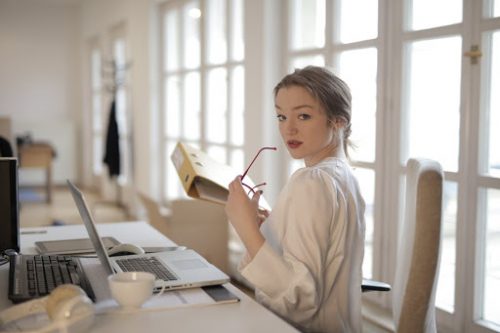 This pure variety of options can make a job search (especially today) an intimidating idea. Luckily, there are various apps that could help you with that. Some of them are for job offers in general, while others are created for a specific niche.
Turn your hobby into a business
The fact is, online sales have gone up while people are stuck at home. So, now is the perfect time to invest in your talent, direct your energy into making it a profitable business and sell your product online.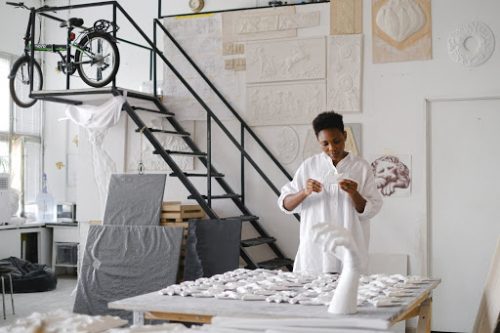 There are websites that exist specifically for that purpose.
And establishing a social media marketing strategy to boost your sales is something you can do on your own. It requires some effort, patience, and planning but it is affordable and efficient.
In conclusion
Going through this career change is not a simple task. 
But the most important thing is to adapt and adjust while also making a profit and keeping ourselves and our family safe and healthy (both physically and emotionally).
---
Interesting Related Article: "How To Avoid Work From Home Scams"