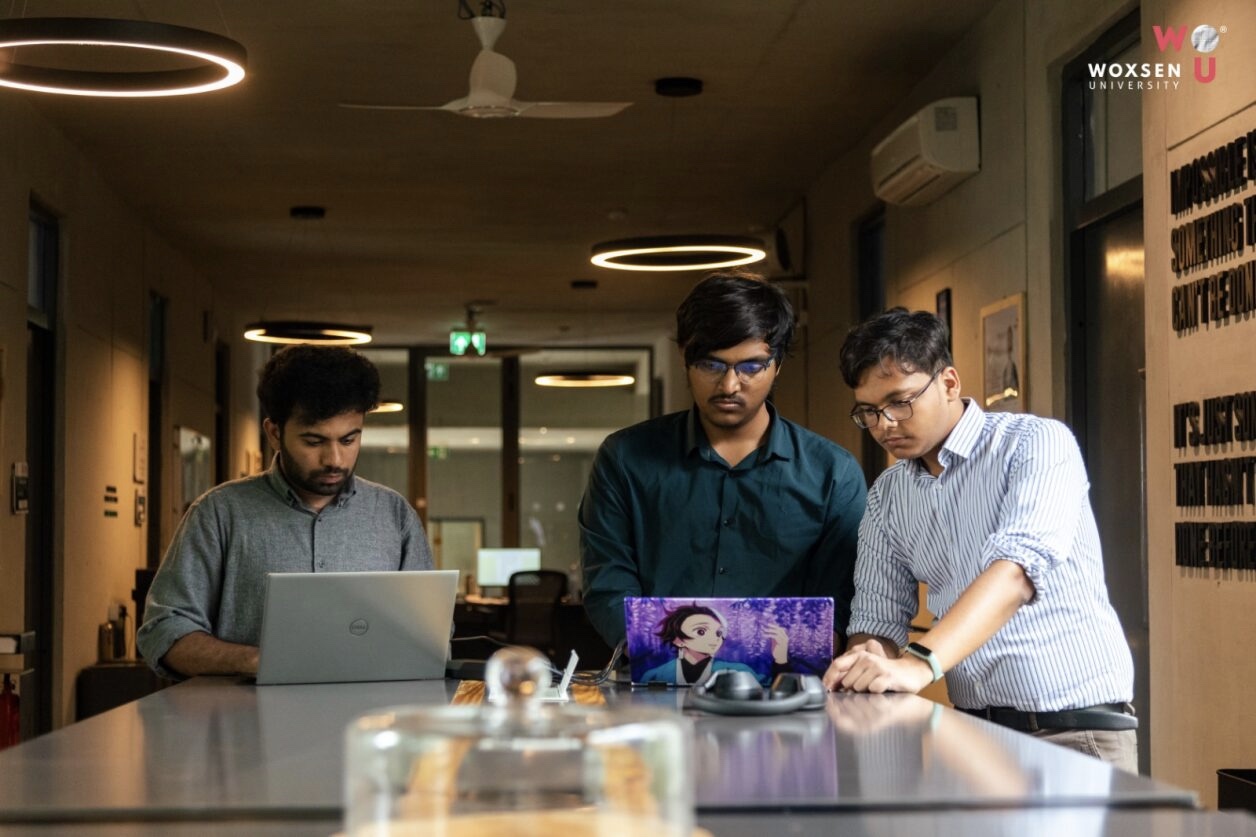 In today's fast-paced world, digital marketing and e-commerce have taken center stage in the business landscape. Companies are increasingly relying on these avenues to connect with their target audiences. The field of marketing itself is going through a massive transformation, driven by digital strategies.
As a result, there's a high demand for individuals with the right skills and expertise in this domain. Pursuing a BBA in digital marketing at a top university in India is a smart move for anyone looking to be part of this exciting revolution.
Imagine being part of a modern Bachelor of Business Administration (BBA) program at colleges in India that focuses both on digital marketing and E-Commerce. It's an opportunity to gain essential skills and invaluable knowledge that can set you apart from the competition in the ever-evolving digital world.
Changing Business Landscape
Businesses are rapidly shifting their operations online, and with this change comes increased competition. To succeed in this dynamic environment, companies must understand and leverage digital marketing and e-commerce. Consumer preferences are constantly evolving, influenced by technology, entertainment trends, environmental awareness, and health concerns.
To stay ahead, businesses need to adapt to these shifts and offer products and services that meet their customers' changing needs. In this article, we'll explore strategies to help businesses thrive in this changing landscape.
Scope For Digital Marketing And E-Commerce In India
In India, digital marketing is booming, and the numbers don't lie. The field of digital marketing encompasses a wide range of components, from SEO and content marketing to social media and analytics. In the next two years, over 1.5 million digital marketing positions are expected to be created. India, with its 205 million web-based users, is gradually becoming the next digital hub.
Despite the growing demand for digital marketing expertise, there is still a shortage of professionals in the field. Companies have realized the potential of digital marketing to drive profits, making it an integral part of their business strategies. By embracing digital marketing, businesses can connect with consumers on a more personal level, especially in the realm of e-commerce.
A BBA in digital marketing sets you on a path to a rewarding career in the thriving digital marketing industry. Armed with the right skills and expertise, combined with in-depth knowledge of digital marketing, you'll have endless possibilities at your fingertips. This degree gives you the unique opportunity to make a significant impact in the dynamic business landscape.
Real-World Exposure and Staying Relevant
Current industry trends like influencer marketing, omnichannel experiences, and data-driven decision-making highlight the relevance of a BBA program. Careful selection of the right school and program is essential to ensure you're well-prepared for a successful career in the ever-evolving field of digital marketing.
The Power of Personalization
Powerful marketing techniques have enabled brands to connect with their target customers on a whole new level. Unlike traditional marketing, where businesses are limited by their physical presence, today's brands can engage with global audiences in a highly personalized manner. Modern consumers crave personalized shopping experiences.
Future Prospects
A BBA program offers you the opportunity to develop a wide range of professional skills, such as storytelling, professional writing, critical thinking, problem-solving, and teamwork. While you may learn about business concepts in your textbooks and classroom discussions, there's no substitute for real-world experience gained through internships. Internships not only help you discover your strengths and weaknesses but also encourage self-discovery and personal growth.
A Holistic Business Education
A BBA program provides you with a well-rounded understanding of various aspects of business, including marketing, finance, HR, and operations management. This comprehensive approach equips you with the skills necessary to navigate the complexities of the corporate world.
Don't forget to proofread your content to ensure it reads naturally and smoothly, aligning with the voice of a content writer.
Choosing BBA Specializations from a Top University
Before choosing a BBA program, research the curriculum, faculty, and opportunities for practical experience. Additionally, stay informed about industry trends and the specific skills that employers are seeking in digital marketing professionals.
Consider a BBA program specializing in digital marketing and e-commerce at Woxsen University, one of the top universities in Hyderabad. This program equips you with the skills needed to create, manage, and run an e-commerce business successfully. You'll learn to use various digital marketing tools and principles to execute effective online marketing campaigns. Woxsen's program provides comprehensive training in digital marketing, making it one of the preferred choices among BBA marketing universities in Hyderabad.
Once you complete your BBA in digital marketing at one of the top universities in India, countless career opportunities await. The digital age has expanded the scope of this degree to new heights.
---
Interesting Related Article: "Which Universities Offer Training on the Blockchain?"