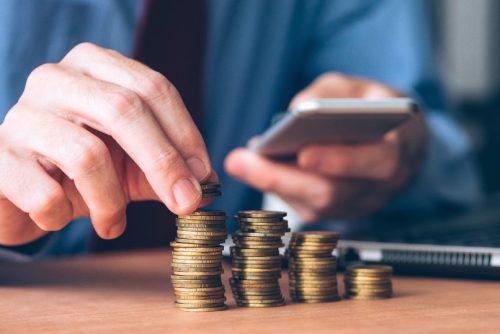 Cash is considered a business' lifeblood. Every business must generate, through its activities, cash that's sufficient for not just meeting its expenses, but to repay investors and expand as well. And that's why cash is king.
The real health of a business can be ascertained by analyzing its cash flow, irrespective of the claims it makes to maintain a financially healthy image. You need to have enough cash flowing through your door to allow your business survive and thrive.
What is Cash Management?
Cash management helps business owners manage their businesses more effectively and profitably. Cash management refers to all those activities and processes that aim to effectively manage both cash inflow and outflow for ensuring that enough cash is available for your business' needs. If you're a business owner, you should set up a cash management account with a reputable bank.
Abu Dhabi Commercial Bank (ADCB) sets a great example with an array of tailored cash management services that go above and beyond to ensure the consistency of operations, payment transparency and convenience for clients.
A cash management account is a special type of bank account that combines features similar to checking, investment, and savings accounts. This account is ideal for people with large amounts of cash they want to keep safe, but easily accessible too.
What Are the Benefits of Cash Management Accounts?
Let's take a look at why cash management is important for your business:
Easy Access to Cash
Transparency is a key advantage of cash management accounts. You can conduct all your transactions from a single account instead of using separate accounts for different banking functions. A cash management account also gives you a consolidated view and visibility of all cash movements.
For example, ADCB's cash management account not only helps your business operate efficiently, but also comes with access to popular banking services, including:
Direct Deposit
Online Bill Payment
Direct Debit System, and more!
Risk Reduction
Cash management solutions can significantly reduce risks of cash theft or loss. Solutions such as smart safes and cash pickup and delivery services ensure that there's enough cash on hand for your business. Lack of cash may lead to severe shortages, while too much of it may fall prey to robbery.
Reduced Downtime
In today's times, downtime translates to lost opportunities. Modern-day cash management services feature remote diagnostics and predictive maintenance, which continuously monitor your entire cash system. As a result, potential errors can be detected and solved before they put a spanner in the works.
Process Streamlining
No business wants its operations conducted inefficiently. However, that's exactly what happens when cash management is not up to the mark. With a cash management service provider by your side, your employees can focus on core business activities, leading to greater streamlining of processes and ensuring increased efficiency and productivity.
Business Growth
For most small and mid-size businesses, there is only one thing they want to see: their business growing. An effective cash flow management strategy will allow you to pay your debts on time, sustain your operations and take your business to the next level.
The Bottom Line
Many businesses have benefited from partnering with providers of cash management services and solutions, and it's about time you considered it as well. By having the right cash management plan in place, you will be able to set up your business for future growth and enjoy peace of mind.
---
Interesting Related Article: "5 Vital Cash Flow Management Tips for Small Business Owners"