Most countries in the world have some set rules when it comes to gambling. In Sweden, things are a little different from what you get in many other countries. In a bid to keep Swedish players safe, the Swedish government seems to be taking an extra mile.
The initiative aims to make sure that Swedes do not spend too much of their money on gambling. While it could be a good idea, especially for people with gambling problems, the rule also makes things difficult for players who want to enjoy their games. According to mega888 apk, also prevents foreigners from enjoying all the entertainment they want from online casinos.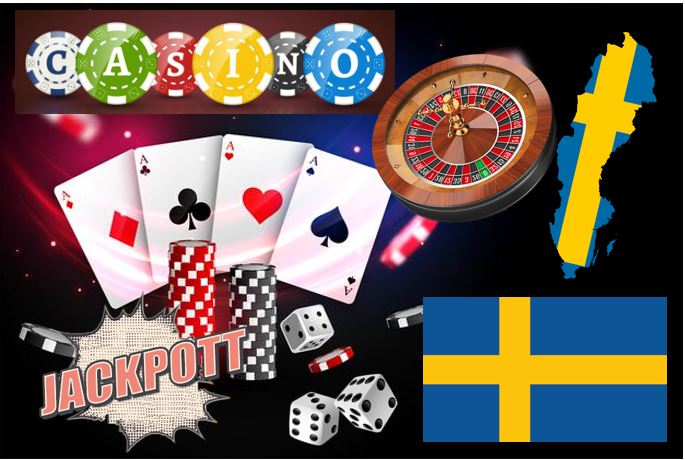 This means that for punters in Sweden who want to enjoy their games, there is a need to understand this regulation. More importantly, they need to find a way around the laws to allow them to enjoy their game.
In this article, you will learn about the gambling restrictions that exist in Sweden. Also, you will see how you can get your way around the rule and enjoy your games through Casino Utan Svensk Licens casinos.
What are the Changes in Regulation that affects gambling in Sweden?
The following are some of the changes that the government of Sweden put in their recent gambling act.
Removal of Bonus
Before the regulation changes, online casinos in Sweden could offer bonuses to their players as they wish. However, the new regulations give special restrictions for bonus offers.
Under the new gambling act, operators with Swedish licenses may provide bonuses for their players so far it's their first time playing at the casino. That is to say, casinos with licenses can only offer welcome bonuses to their players. On no account should a casino offer special promotions or incentives to existing players.
Operators that err on this rule risk paying heavy fines to the Gambling Authority if caught. This initiative is one of the very many efforts by the Swedish to promote safe gambling and reduce the incidence of problem gambling. But then, it also reduces the appeal of gambling in casinos that are registered with the Swedish Gambling Inspectorate.
3-Second Slot Rule
The recent gambling act also imposes a 3-second rule on all slot games in casinos registered with the gaming authority. Online slots must have a compulsory waiting window of about three seconds before players can have a new spin.
The rule stands to allow players to think before rushing into their next game. Also, the gaming authority believes it could help reduce problem gambling. Unfortunately, this presents itself as a significant inconvenience for many players trying to enjoy their gaming sessions.
Covid19 Regulatory Changes
With the recent pandemic, the government also created some additional regulations to help maintain balance for online gambling. Every week, players have a limit to how much they can deposit in online casinos as well as time limits. At maximum, a Swedish player can only deposit SEK 5,000 per week with a maximum bonus of SEK100. This means players that play in casinos with Swedish licenses cannot play freely as they want to.
Spelpaus
Spelpaus is a national self-exclusion scheme designed by the Swedish gaming inspectorate. The system allows punters to block their access to gambling-related websites. Depending on the wish and preference of the player, the period of blocking differs.
Players can choose between a month or three months or even up to 6 months or a year. Punters can also opt-in for restrictions for an indefinite time. This usually means blocking access for at least one year.
Players can either block their access by themselves or have someone else do it on their behalf. Either way, you can not opt-out of the restrictions until the time set has elapsed. That means you can not file a complaint even in court to end the restriction. Instead, you have to wait until the stipulated time is over.
The Spelpaus regulation is a bit intense when you think about it. But then it has its benefits for players with gambling problems. On the other hand, the scheme can be a limiting factor for players who want to play their games and have fun.
That brings us to the next big question. How can you navigate these rules and improve your gaming experience? The answer is simple, Casino Utan Svensk Licens casinos.
How can Casino Utan Svensk Licens online Casinos Improve your gambling experience in Sweden?
Casino Utan Svensk Licens refers to online casinos that do not have a Swedish gaming license. Casinos in this category help you avoid the issues that can come with Spelpaus and thus offering you a better gaming experience. So, even if you have been excluded from gaming at a Swedish casino, you can easily find your way around with Casino Utan Svensk Licens.
Since Spelpaus is a property of the Swedish Gaming inspectorate, the scheme is only available on websites that have Swedish licenses. Other casinos, therefore, can offer games without Spelpaus because they are not licensed. While this might seem like a good thing, it is also a call for caution.
Some fraudsters stay under cover of unlicensed casinos to defraud players who do not take care. So, you should be careful when you seek out these unlicensed casinos. Remember, a lot is at stake—your personal information, banking information, and so on. You need not worry too much because the number of trustworthy casinos out there outnumbers the fake ones. But then, you still need to know how you can find a genuine Casino Utan Svensk Licens casino. This is particularly important if you are new to gambling in Sweeden.
How to find Genuine Casino Utan Svensk Licens Casino
The first thing to do to be sure that you are playing at a genuine casino is to do your research. You need to take your time and look through the internet to ensure that the casino you are choosing is a safe and reliable one. To make things easy for you, there are so many websites where you can read reviews.
Find as many of them and compare user reviews from different people. The information from these people will give you a guide as to whether the sites are safe for play or not. Beyond originality, the websites can also provide you with valuable information on the bonuses available to you. In most cases, they'll even arrange them, so you know which to pick first.